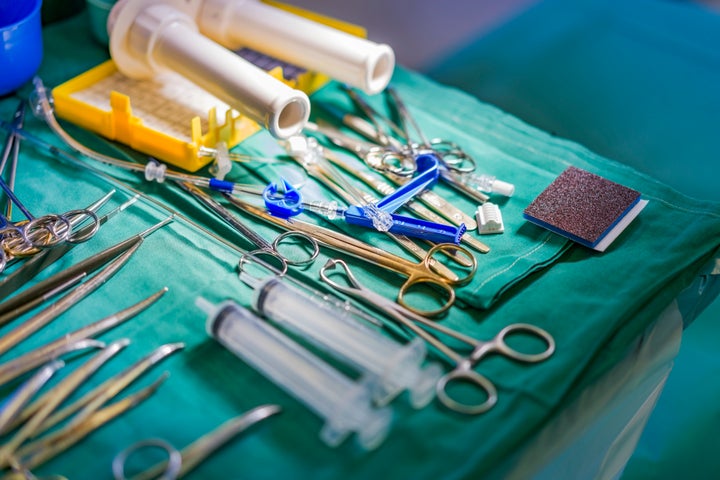 Organ transplants in the United States rose 9 percent between 2015 and 2016, reaching a record peak of 33,606 transplants, according to the United Network for Organ Sharing.
That increase comes on the heels of a 20 percent gain in organ donations since 2012. The record high for transplants is partly the result of rule changes over time that have allowed a wider spectrum of donors ― including people of advanced age or with behavioral risk factors such as drug use or tattoos, who used to be disqualified.
More recently, the spike in transplants is linked to a public health problem that has led to the premature death of many young people: the opioid crisis.
Organ donation may be silver lining to opioid crisis
"It's remarkable and it's also tragic," Alexandra Glazier, president and CEO of the New England Organ Bank, told NPR. "We see this tragedy of the opioid epidemic as having an unexpected life-saving legacy."
Approximately 12 percent of organ donations last year came from those who died of a drug overdose, according to NPR. In New England, which has been hard hit by the opioid epidemic and which also has a strong medical system, 27 percent of organ donations from January to October 2016 were drug overdose-related.
But that concern shouldn't be overstated. Organ donors are screened for HIV, hepatitis B and hepatitis C, with additional screening for high-risk donors. And while it's impossible to guarantee a risk-free organ, young overdose victims often had generally good health.
"Truthfully, people who are dying of drug overdoses are young and tend to be otherwise healthy," David Klassen, chief medical officer for the United Network for Organ Sharing, told The Washington Post. "In many ways, they are ... potentially excellent donors, from an organ quality standpoint."