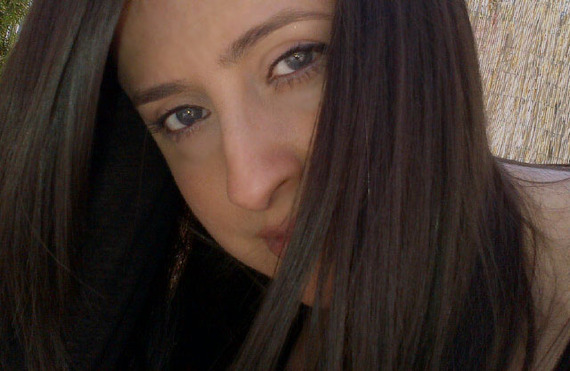 Image of Celebrity Makeup Artist Nicole Bryl, Make-Up New York after exfoliating her face with 'Pure All Natural Baking Soda' and water and then applying makeup. End result: clean, smooth skin.
Hello Huffington Post Makeup Readers!
More and more these days people want to look great using all natural ingredients on their skin. Here are a few of my personal 'Organic Beauty Tips' I often use on Celebrity Clients when getting them ready for the big events of their daily life.
NB's Organic Celebrity Beauty Tip #1 - Ivanka Trump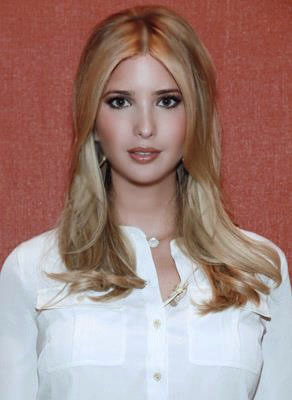 Ivanka Trump's Makeup By: Nicole Bryl, Make-Up New York
Being the business tycoon and mother of two that she is, Ivanka Trump often sits down for makeup at 6am. She needs to be makeup ready before the little ones awake and dashes out of the house early for a day packed with meetings and various on camera interviews. To wake up her skin in a flash, I empty a capsule of 'Vitacost Ascorbyl Palmitate 500mg' (a.k.a Vitamin C) on a plate, add some water to the powder so it completely dissolves and liquidizes, paint a layer of the freshly made Vitamin C water to her face, neck and décolletage with a foundation brush, let dry and then tissue off any granule residue before applying her foundation. This creates a skin rejuvenating effect which also improves Collagen, generating instant tightness and smoothness to the surface of the skin that lasts throughout the day. Applying a topical antioxidant to the skin like Vitamin C is also 20 times more effective than oral ingestion, so it's healthy too!
NB's Organic Celebrity Beauty Tip #2 - Melania Trump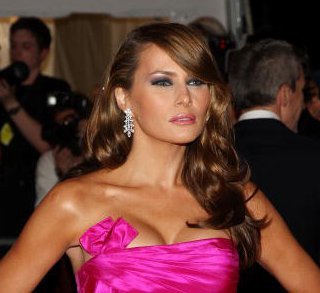 Melania Trump's Makeup By: Nicole Bryl, Make-Up New York
Because Melania Trump is often jet setting around the globe, her skin can sometimes become dehydrated or "thirsty" from so much air travel. I therefore prep her skin regularly with a rich moisturizer and immediately spray 'Heritage Organic Rose Water Mist' all over her face and neck to help meld the moisturizer deep into her epidermis (skin). The pure natural essence of the rose water is relaxing to the senses after much flying, but also adds the well needed hydration necessary to plump up her skin before foundation is applied. (Note: If you don't like the smell of Roses, you can also use an all water mister such as 'Evian Mineral Water Spray' instead.)
NB's Organic Celebrity Beauty Tip #3 - Brooke Shields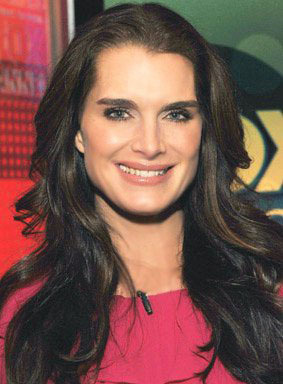 Brooke Shield's Makeup By: Nicole Bryl, Make-Up New York
After brushing Brooke Shields signature brows into the perfect shape, I lock them into place using 'Lily of the Desert 99% Organic Aloe Vera Gelly'. I like this product because it not only hold's the brows in place, but conditions them at the same time. The natural element of Aloe Vera so close to the eyes ensure no allergic reactions are had and create a more natural brow look, softer than the traditional colored brow fix's that can appear fake and cakey.
NB's Organic Celebrity Beauty Tip #4 - Molly Sims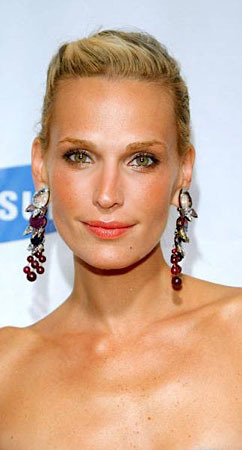 Molly Sim's Makeup By: Nicole Bryl, Make-Up New York
For Molly Sims I like to mix a few drops of 'J/A/S/O/N pure, natural & organic Vitamin E Beauty Oil' together with her liquid foundation and then apply this mixture to her face. Vitamin E's natural antioxidant's help to moisturize, regenerate and nourish skin, while thinning down the foundation which can often look too thick if applied alone. This combo gives her over all face appearance a silky smooth "wet" glow perfect for a stroll down the Red Carpet.
NB's Organic Celebrity Beauty Tip #5 - Maria Menounos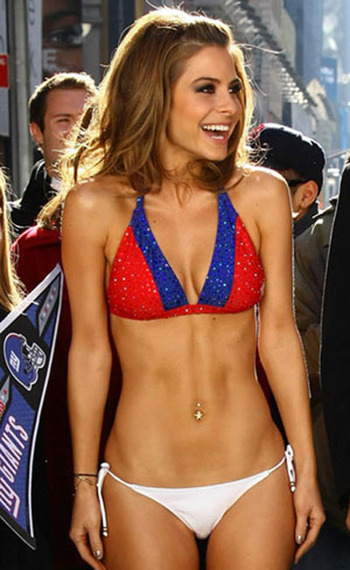 Maria Menounos's Makeup By: Nicole Bryl, Make-Up New York
When Maria Menounos arrives in NYC it's one Red Carpet photo-opp after another. She often wears short dresses with no sleeves and plunging necklines, or in this case a bikini in Times Square. In a nut shell, she has lots of body parts exposed at all times. To ensure she looks healthy, hydrated and glowing all day, I mix a tan body foundation together with 'Extra Virgin Certified Organic Coconut Oil' and rub this combo all over her exposed skin areas with my hands for a no streak finish. The tan foundation adds the desired color she needs to her body, while the Coconut Oil adds an all day sheen which also acts as a natural non-chemicalized soothing body balm that doesn't break her out and smells sexy to boot!
Related