A workplace culture can bring teams together, or it can push people and ideas apart. It often determines the employees an organization attracts and retains. At a very basic level, organizational culture drives the success of both the business and the mission. A well-developed organizational culture creates the foundation for conducting effective operations, meeting and exceeding mission goals, and supporting an engaged team.
It is essential that you invest in your team members to build and maintain your organization's culture. One way to do this is through leadership development, which fosters a culture of growth. Mentorship, tuition reimbursement programs, and promoting lateral growth opportunities across your organization all wrap into leadership development. When you offer a range of options, you can meet the diverse needs of your team and create a culture that values continuous learning. I understand that nonprofit organizations can find it challenging to allocate funds for team member development, but if you don't invest in your team, you may see high turnover rates that can be just as costly.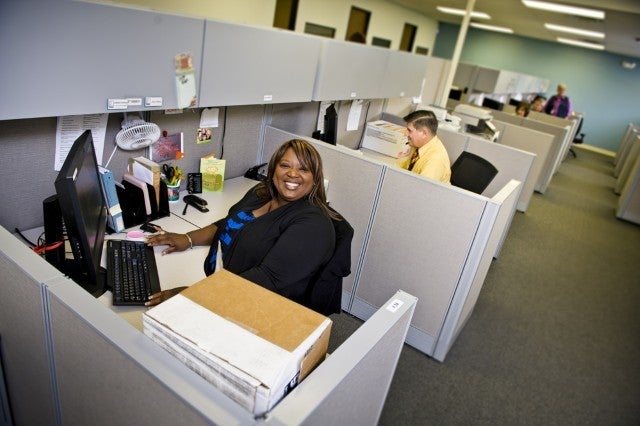 Development opportunities are important for any organization to offer — in both the nonprofit or for-profit sectors. General workplace cultural practices overlap sector to sector, but some aspects of cultures are unique to social enterprises. Social enterprises are purpose-driven organizations with complex operations. This structure can create tension between business and mission results. It's important that team members are connected to both the operations and mission sides of things and that social enterprises strive to help their team members have a complete understanding of how these ideas work in coordination, not in opposition. Striking a balance between operations and mission is crucial for successful social enterprises.
The unique tension between business results and mission impact is a key element of a social enterprise organization. You should ensure the right strategies, resources and tactics are in place to meet your mission and business objectives, as they are core to an organization's sustainability. The culture of the social enterprise is the foundation for its ability to execute against these plans. As Peter Drucker, acclaimed management consultant, said, "Culture eats strategy for breakfast." Investing in a culture of development and growth strengthens your foundation, enabling those tensions between business results and mission impact to be a catalyst for creativity instead of a creator of stress fractures in your foundation.
At Goodwill Industries International, we recognize the value of our team members' work across operations and mission to promote collaboration in the social enterprise. Among other important beliefs that guide our decision-making processes and help our organization succeed, our culture statement clearly articulates that we value people and we celebrate and recognize. We also support leaders at all levels and encourage all team members to sharpen their creative, technical and leadership skills. Our leaders are talented and focused on the success of the Goodwill social enterprise. Without our supportive and resilient culture, our teams could not be successful. Organizational culture takes hard work, but it is necessary for a healthy, impactful organization.
Related
Popular in the Community