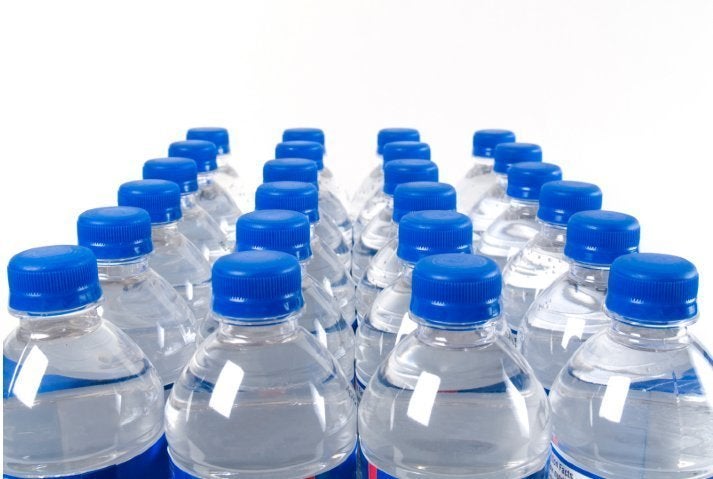 Many years ago recycling happened naturally. In the early 1900s, people "made do" and re-used, from jars for canning home produce to hand-me-down clothing and toys for children. And items were frequently transformed to new uses. Good lumber from a ramshackle house was removed and used in building a new house; old newspapers were stuffed into walls for insulation; worn-out clothing was cut up for quilts.
The world has changed, and today we create a lot of waste.
Colin Beavan's recent No Impact Man (book, film, and blog), promotes a zero-waste lifestyle, but most of us probably would be content if we could simply do a better job of buying a little less and recycling a lot more.
In my household, I am a militant recycler of frequently-used items like newspapers and cans, but when I wrote about how the current "green" light bulbs (CFLs) need to be recycled, I realized my downfall on recycling was with the items we don't "use up" very regularly. I turned to experts for advice on how to handle the more random items. Here's a sampling of the great comments I received:
Where to Stash
As with all things, families that habitually recycle have a convenient place to store odd items such as used light bulbs, batteries, styrofoam, printer cartridges, expired medicines, old paint, pesticides, and e-waste is key.
Bins or boxes in a garage were recommended by many people. Marcia Blackwell in Long Branch, New Jersey keeps a milk crate in her garage to hold Ziploc bags of smaller recyclables. Her efforts extend to offering to be a drop-off point for her neighbors, and she takes everyone's items with her when she drops off her own.
Some people prefer to keep small items like used batteries in a brown bag or sandwich bag near where they store new ones. Another woman puts batteries and items like printer cartridges directly into her car trunk so that she has them with her if she drives by a drop-off point. Jennifer Kaplan keeps a used battery jar on her kitchen counter the way one would store flour or sugar--a good reminder!
Jennae Petersen who blogs for Green Your Décor at http://http://www.greenyourdecor.com/, has young children so she dedicates baskets on a high shelf in a laundry room to recyclables like batteries and light bulbs. Her kids drink Capri Sun, so she collects those pouches, too, and send them to TerraCycle, a company that turns them into products like backpacks and purses.
A company rep for Kangaroom Storage Recycle bags pointed out that their bags are made of recyclables and are washable and reusable. They can stand on their own but are easy to carry, making them an ideal product when it's time to take the items for drop off.
Where to Drop Off
Most communities have a hazardous waste day a couple of times a year. When you get the mailing, note the date on your calendar so that it definitely goes on your "to do" list.
In addition, many retailers now take back hard-to-dispose of items:
Printer cartridges and some office equipment--Office Depot and Staples.
CFL bulbs--Home Depots and Ikea.
Batteries--Batteries Plus accepts old batteries at all their stores, and their rep notes that 88 percent of the mercury and 54 percent of the cadmium that is deposited in our landfills (that eventually seeps into the soil and water) comes from the billions of used batteries that are simply tossed out.
Rechargeable batteries and cell phones-- Call2Recycle (www.call2Recycle.org) runs programs at RadioShack, Home Depot, Lowe's, Staples, and Target. These stores should have drop-off boxes. At Wal-Mart you can pick up a mailing label and send your cell phone to a collection point for free.

Television sets--Sony provides a $100 credit on televisions you bring back when buying a new one.
Justine Suh, a green business consultant and founder of GreenScoutReport.com stresses the importance of not dumping e-waste into the trash stream. "The materials in e-waste are really bad for the environment, so find a place for your toners and old computer equipment. Most office supply stores will take these items at no charge." Apple and Dell also accept old computers.
In addition, there are websites like www.earth911.com where consumers enter their zip codes and the types of items they want to recycle, and they are directed to nearby collection points. (I now know that if I want to drop off batteries before my county's hazardous waste day there's a place near my local Target.)
When pressed for something that most people don't think to recycle, Justine Suh noted, that she worried about old sneakers. "The rubber in shoes does not decompose and it stays with us for a very long time." If gently-used shoes can be donated to a place where they will go to good use, then great. Otherwise, check out Recycled Runners at http://www.recycledrunners.com/. It offers an online directory of locations where you can drop off running shoes.
Sheil Caldwell stresses the importance of everyone re-using bags for groceries. She created a Bagonizer that attaches to the front of a shopping cart, eliminating the bottom-of-the-cart dive when you're checking out, and it stores multiple bags within it.
Related
Popular in the Community