Former PR and marketing executive Shara Koplowitz has traded plane rides with George Clooney and Vanity Fair Oscar parties to organize peoples homes and lives.
As the founder of O.P.E.N. (Organizing People's Everyday Needs), Koplowitz helps restore order to the lives of Hollywood's elite (music mogul Irving Azoff's daughter Allison is a client), right down to the needy, including working alongside therapists to helping hoarders letting go of their clutter.
Koplowitz sat down with the Huffington Post's Zorianna Kit to talk about basic organizing everyone should know, and shares some of her tricks of the trade. Her client, Hollywood publicist Ashlee Margolis, allowed us to run some before and after photos of Koplowitz's work.
Q: What is the number one mistake people make when it comes to organizing, or lack of organizing?
KOPLOWITZ: People don't group 'like' items. They will put multiple types of items in one drawer, and then it becomes a junk drawer. And because there's an abundance of things in there, it leads to a second junk drawer. All of a sudden you have two drawers with the same contents, instead of separating them and designating a specific place for it.
Q: What's the advantage of designating the space?
KOPLOWITZ: You'll always know that if you go to that one place, you'll find the batteries there, or the light bulbs there, rather than thinking it could be in three different places. It takes some training but you have to learn how to make a drawer specific for something - whether its tools or silverware or paper goods or office supplies. You don't need perfection. It doesn't have to be organized on the inside, just as long as the contents in it fit that grouping.
Q: What's the most important thing people need to know when trying to be organized?
KOPLOWITZ: Allowing enough space for what you have. If you're going to designate space for something, and it's not enough space, you'll have extra pieces that will float around and end up where they shouldn't. The next thing you know, clutter builds up and you're disorganized again. How many of us have run out to buy something we know we have three of in the house but we just can't find it? Also, keep containers and boxes labeled because once you start rummaging, that can lead to a bigger mess.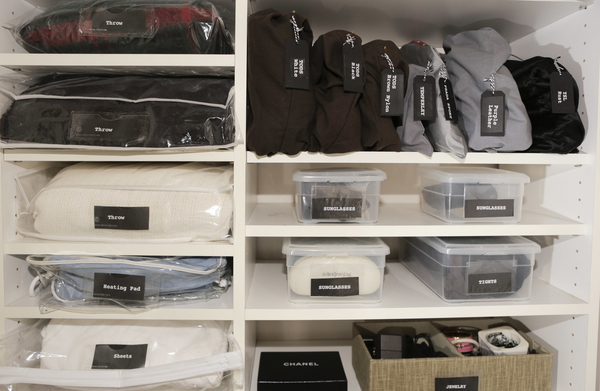 Q: What if you need to organize single items that can't necessarily be grouped?
KOPLOWITZ: It's all about putting things in place that's "smart" or a good idea. Keep a flashlight near your fuse box in case the electricity cuts out. Keep your lint brush near your coats because that's usually where you tend to find most lint. If you lose keys easily, put a hook up near the door so as soon as you walk in, you can put them there. A habit is hard to create, but it's also hard to break. You will never be organized unless you make the effort. It's the degree of effort and commitment that you're willing to make that will dictate how organized you'll be.
Q: When someone hires you to come to them, do you find they straighten up for you before your arrival?

KOPLOWITZ: I always tell clients: Don't clean up. Leave your home exactly how it is so I can some see you in your natural habitat. If I walk in to a house or bedroom and see a pile of clothes thrown over a chair, this isn't a person that likes to take time to open a closet, take a hanger out, and put it back.
Q: So what's the system for someone like that?
KOPLOWITZ: It's a two-step process. It's giving them a place to throw their stuff - a good enough receptacle where they can throw the stuff in for the time being until they decide to finally put it away. That way, it's not hanging over the Stairmaster.
Q: What kind of receptacle?
KOPLOWITZ: Maybe a bin that I make for you, or baskets that are labeled "clean," "dry clean" and "laundry." Or installing a hook that's big enough to hold the weight of five or six things. But you make a commitment to yourself that after six or seven things are on there, it's time to put it all away in the closet.
Q: So it's quick cleaning in a way.
KOPLOWITZ: Yes. If you're having guests over, you should be able to clean up your house in 20 minutes. So what would be the easiest way to get that done and have it be something you're comfortable with? Maybe inside those bins is mass chaos, but everything in them is grouped as a 'like' item and it's going to look good on the outside So it's also using storage and organization as an element of décor.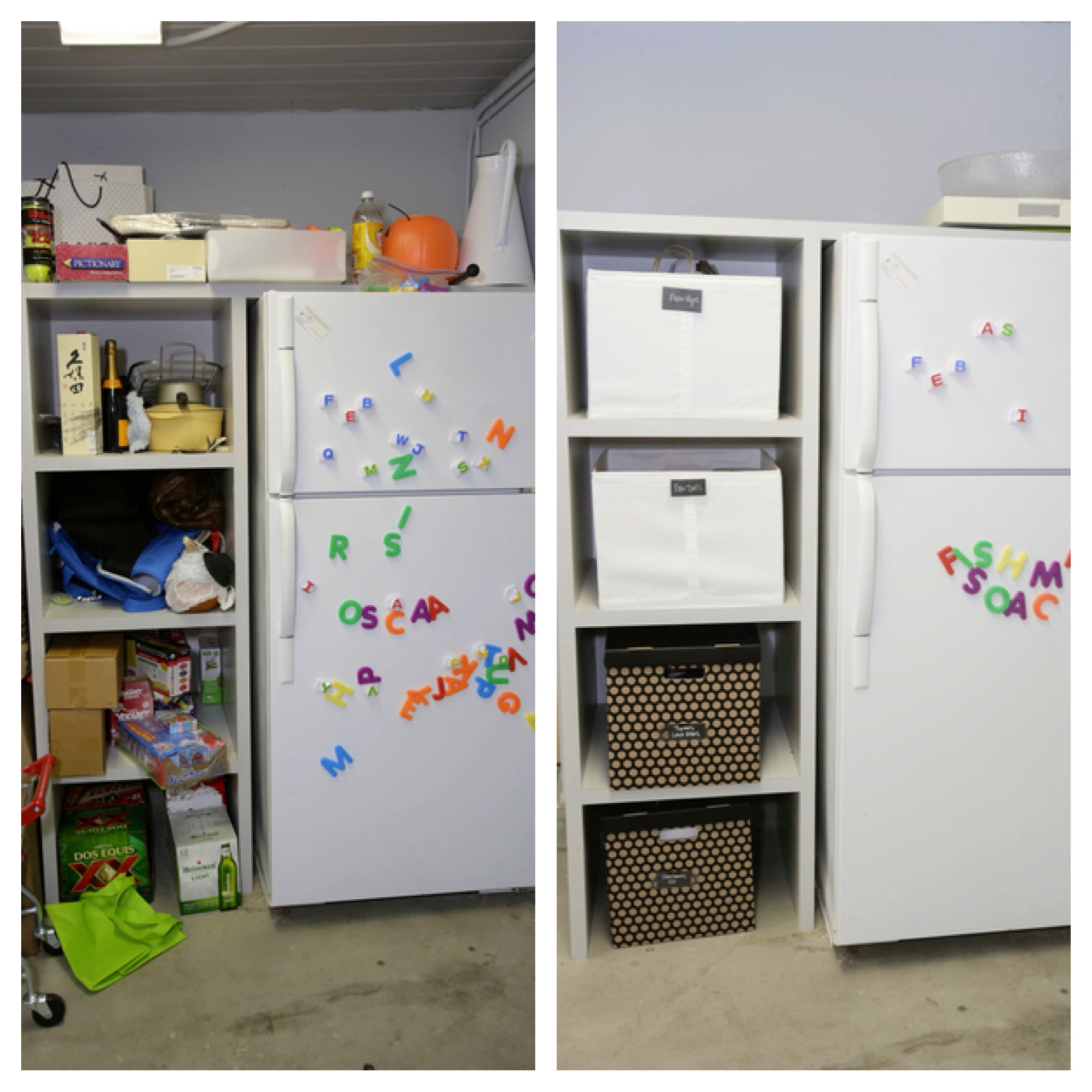 Q: Should clients be prepared to spend a lot of money for organizational items?
KOPLOWITZ: The starting point is, don't buy anything, we'll see what you have, what we can get done. I'll create a Pinterest page of ideas ranging from low end to high end. I'll put a board under your name on my site and then send you links. That way, you don't have to go on all these different websites to look. Instead, I'm pulling and pinning for you.
Q: What stores or websites do you like for your home organizing needs?

KOPLOWITZ: There's Ikea, Marshall's, The Container Store, Bed Bath and Beyond. The 99 Cents store has great containers and boxes with lids already attached so you don't misplace them. Websites like Land of Nod has great stuff for kids. Other sites I like: Wayfair, American Science & Surplus, Muji, Poliform and SKS Bottle and Packaging.
Q: What is your favorite type of organizing?
KOPLOWITZ: I love helping people move. To me it's exciting, a new start, a clean slate. During a move, people come across things they haven't seen in a long time, so it's going through everything and saying, 'Let's get rid of this,' 'Do we want to take this?' You'll realize you have three vacuums! Which ones work? Which two do we get rid of?
Or you'll go through a hall closet and find things that belong to five different members of the family. So it's identifying what should be in someone's bedroom, what should be the garage, then putting it in a box that will land in a designated space so it never gets mixed up with the other family members' again.
Q: On the flip side, can you help clients sell a home?
KOPLOWITZ: When I used work events, I'd walk in to raw empty space and figure out where the high tables would go or where the bar should go. When you have someone photographing your home for a real estate website to sell or rent, you need to shoot vignettes that will help draw people in. It's easy for me to hit a few discount stores and find things that could really pop in a photograph.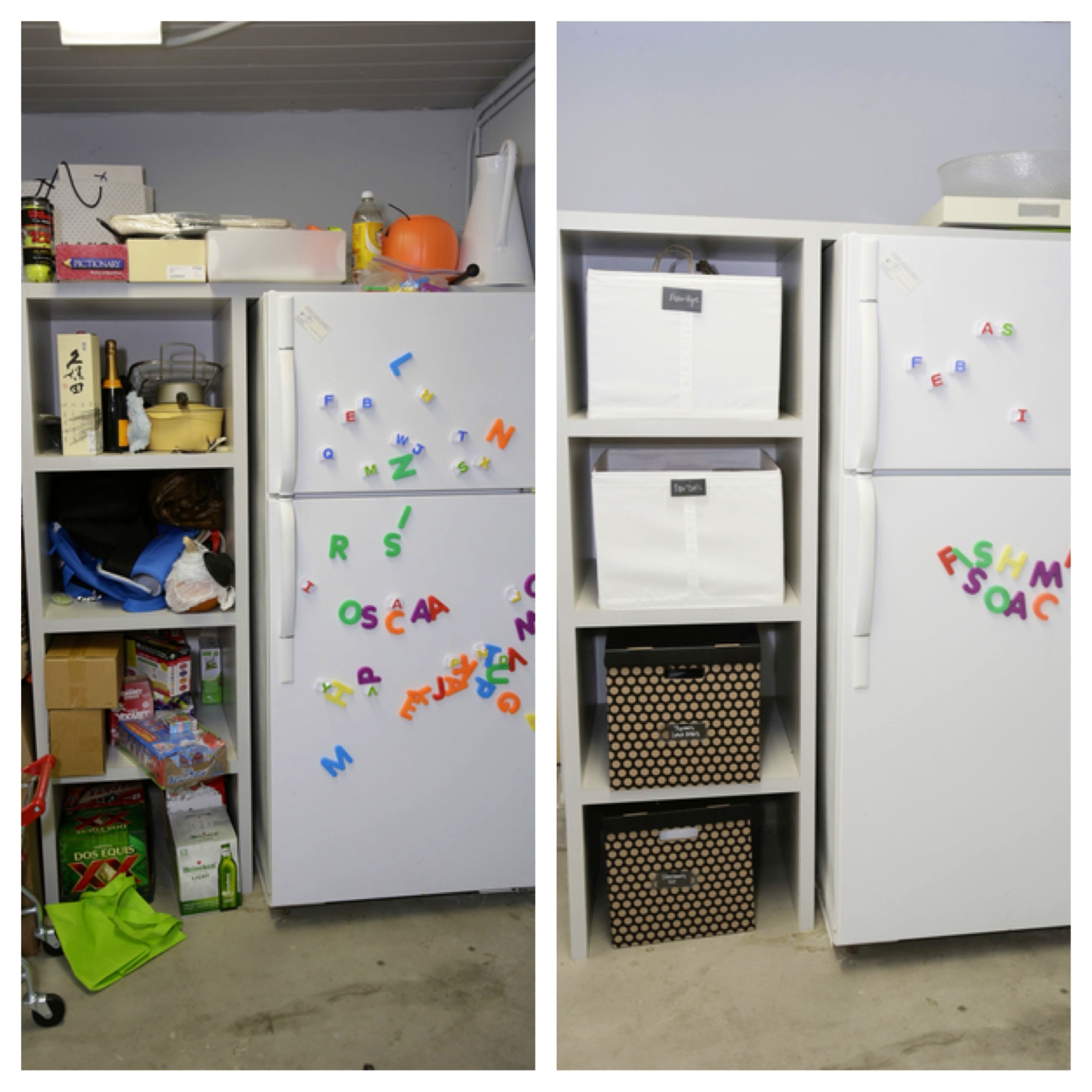 Q: What do you recommend each home have?

KOPLOWITZ: It's really important that people have emergency kits. Having candles in a junk drawer somewhere or a flashlight whose batteries you haven't checked in years is not enough. You don't need a survivalist kind of mentality but make a kit for your home, or your car. Keep an emergency checklist with back-up medication somewhere. As I clean out people's homes, I'll gather items that can work for a kit.
Q: Have you always had an eye for keeping order?
KOPLOWITZ: In my previous line of work, whether it was at a client's office, at a trade show or a showroom, I'd immediately notice how things were arranged and how it could be made better. At one fashion PR firm, things were on the floor and there was no rhyme or reason as to how things were organized. I couldn't physically do my job until I knew that everything was in its place. I was spending more time getting ready to do the job than actually doing the job. That's also when I realized I enjoyed that part more than my real job. I firmly believe that when you get rid of clutter, you open yourself and your environment to allow good things to come in. That's why we're O.P.E.N.
For more on Shara Koplowitz and her work, visit her O.P.E.N. website: www.open4organizing.com.
Related