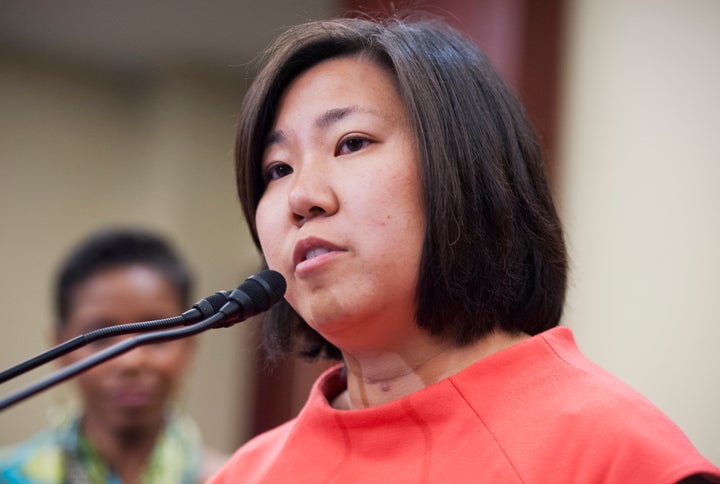 The words "Oriental" and "Negro" will no longer be part of federal law.
President Barack Obama signed a bill Friday eliminating the offensive and outdated descriptors, after the legislation passed unanimously in the House and Senate earlier this month.
Rep. Grace Meng (D-N.Y.) sponsored the bill, which aimed to "modernize" two references to "Orientals" and "Negros" in the U.S. Code that date to the 1970's. The words will be replaced with "Asian Americans" and "African Americans," respectively.
"The term 'Oriental' has no place in federal law and at long last this insulting and outdated term will be gone for good," Meng said in a statement on Friday.
Other terms that are affected by the law include "Spanish-speaking," which will become "Hispanic"; "Indian," which will become "Native American"; and "Eskimo" and "Aleut," which will become "Alaska Natives."
Meng spearheaded a similar effort when she was a member of the New York State Legislature, passing legislation in 2009 to eliminate the term "Oriental" from all official New York state documents.
The word Oriental literally means "Eastern," but it acquired negative connotations in the late 20th century, when Asian-Americans immigrated to the U.S in significant numbers. The word evokes anti-Asian sentiment from the nation's history, including racist "Yellow Peril" stereotyping; the Chinese Exclusion Act of 1882; and the Oriental Exclusion Act of 1924.
When New York state eliminated the term in 2009, Howard University's Frank H. Wu told The New York Times that the word is "associated with a time period when Asians had a subordinate status."
"For many Asian Americans, it's not just this term: It's about much more," he said. "It's about your legitimacy to be here."
"'Oriental' is derogatory because it objectifies Asian-Americans, as if we were rugs," Mee Moua, Director of Asian Americans Advancing Justice, told HuffPost. "Plus, the term is weirdly directional. It makes 'The Orient' into this foreign, exotic place, but it's only 'far away' if you're from the West. That's pretty alienating."
"Negro," for its part, was actually once preferred to "black," a word many African-Americans found offensive before the civil rights era. But "Negro" fell out of favor in the 1970's as people preferred to identify as black or African-American and dissociate themselves from a word some said resurrected thoughts of slavery and segregation. The U.S. Census dropped "Negro" in 2013, after African-Americans described it as offensive. It was an option on census forms as far back as 1900.
Obama signed the bill shortly before leaving for his trip to Vietnam and Japan, where he will become the first sitting U.S. president to visit Hiroshima.
Before You Go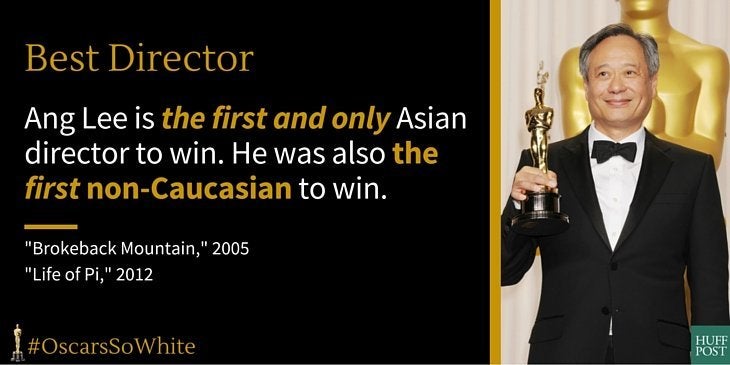 Asian History At The Oscars
Popular in the Community