It was a meeting nine decades in the making: Two Gerber babies coming face to face despite an 89-year age difference.
Last week 91-year-old Ann Turner Cook, who was chosen as the original Gerber baby in 1931, met up with the company's latest, Lucas Warren, who turns 2 next month.
The two ad icons met up when the Warren family was vacationing in Florida, where Cook lives, according to Inside Edition.
Despite her iconic status, Cook never really capitalized on her fame, according to her grandson Chris Colin.
"It was a funny bit of trivia, never made her rich or got us free strained peas or anything," he says in the tweet below.
Age was just a number to these two, according to Lucas' parents, Cortney and Jason Warren.
"As soon as we walked into the room, (Cook) and Lucas immediately bonded," they said in a statement to Today. "Lucas walked right up to her, flashing his signature smile and waving, and we could tell he loved her right away."
A polite child, Lucas grabbed two cookies and gave one to Cook.
Lucas was chosen from more than 140,000 entrants to be the 2018 Gerber spokesbaby. His family will receive $50,000, and he will appear in promotional posts across Gerber's social media throughout the year.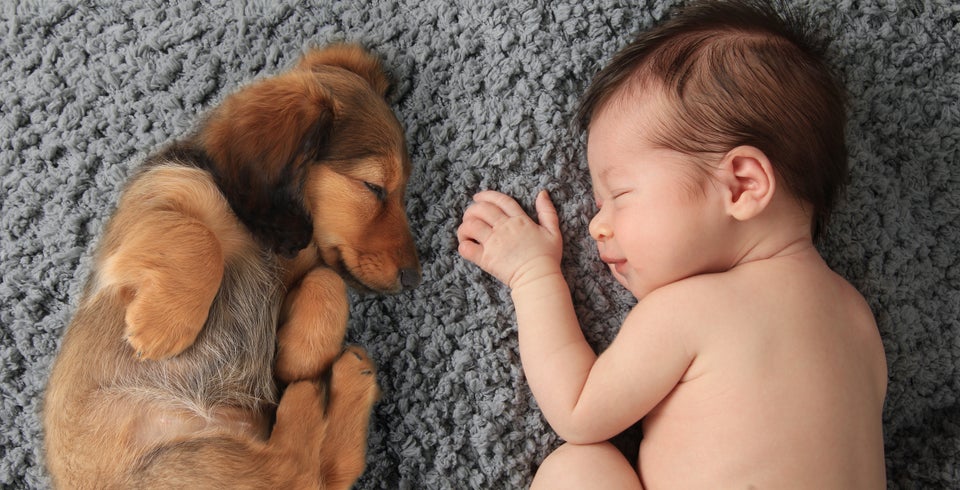 Babies and Animals Sleeping