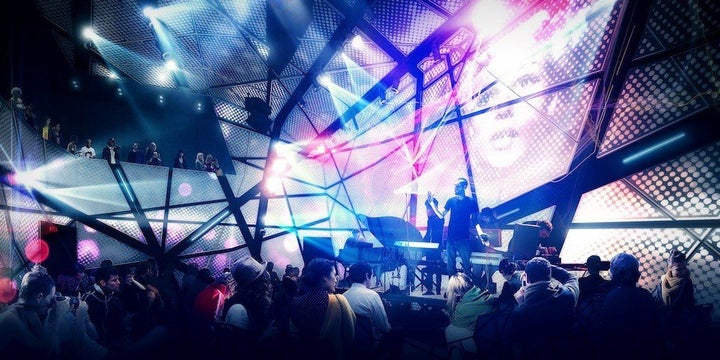 The non-profit group Original Music Workshop is gearing up to open a new music venue on Williamsburg's North 6th Street,already home to many of the neighborhood's favorite concert venues including Cameo, Public Assembly, and Music Hall of Williamsburg.
But unlike its neighbors, Original Music Workshop seeks to be somewhat of a mecca for the "21st century artist" by providing ample rehearsal and recording space for both emerging and established musicians to collaborate and learn.
Part of the $15.6 million makeover will create a space for musicians and artists to create and present work, and for audiences to enjoy performances and shows.
It's amazing you can knock down anything and build whatever you want. I'm hopeful that at least the south side of this block will still maintain its feel into the future. I don't believe in fate, but the location, the architecture, everything about it was just ideal. Even in the doldrums of the market, that real estate wasn't cheap.
The venue is expected to open in late 2013.
In conjunction with building a 21st century-minded space, renderings for the future venue reveal a unique, modern vision and an edgy interior design. See below!