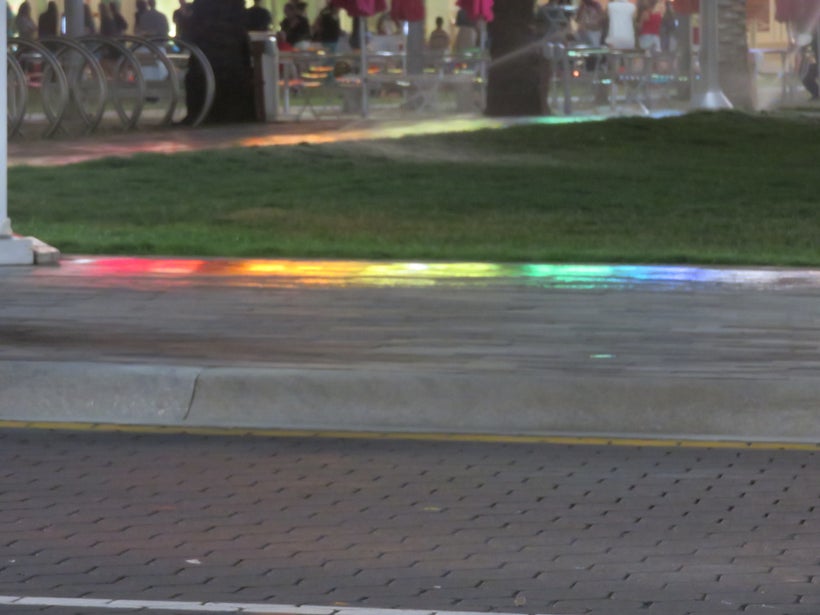 Everyday chaplains respond to disasters generally in medical centers or other healthcare settings where they serve.
For persons of faith, disaster response may be the social action of our time. The mandate to respond to people in need or crisis; to feed the hungry, clothe the naked, and be healing presences for the sick.
When there is a mass shooting, like Orlando, a true slaughter of innocents, what can a chaplain actually do to assist those directly impacted by these intensely traumatic events?
A professionally clinically trained chaplain can do a great deal; assessing immediate needs, recruiting and orienting others where needed, screening inappropriate yet well-intentioned, big hearted volunteers. And, also a non-anxious presence in the disaster arena.
Sometimes managing the huge outpouring of volunteers is a tremendous help and lessening the impact of the second 'disaster', when communities are overrun with press, first and other responders, individuals, and those who have not been invited to respond due to an absence of specialized or disaster training.
The second wave of public and private response may compound the disaster and delay vital recovery efforts by siphoning off precious resources and personnel, now, dealing with unneeded distractions. Caring professionals including disaster mental health and disaster spiritual care can provide managers creating a service delivery plan that can meet immediate needs with a sensitivity to long term recovery. Management is sacred.
No one gets 'over' anything. There is post-traumatic stress and there is post-traumatic growth. You build relationships and coping strategies for resilience and seek trusted care providers that have high ethical standards.
In Orlando, it felt like an aviation incident response; i.e. a plane filled with Puerto Ricans and other Latin nations crashing into a nightclub. All bodies were in a confined space, recovered and identified within 24 hours with one exception, and, released by the morgue by the end of the week.
There was a location, the Pulse nightclub, the crash site, where all the murders took place, which would eventually become a shrine for mourners and others to come pay their respects for the dead. But, it was not a plane crash, it was mass murder. The perpetrator shot over 100 people. Forty-nine died of gunshot wounds, many instantly.
Those who have experienced and endured similar events oftentimes seek to help those in current disasters. Sometimes, they are helpful, many times, not so much.
But, it's important not to compare disasters. Orlando was not Newtown, Aurora was not San Bernardino, and Columbine was not Virginia Tech.
Chaplains responded to calls from their colleagues to come to emergency rooms at Orlando Healthcare and Florida Hospital to support the critical needs of victims being carried in those early morning hours of June 12th.
Chaplains went to the Hampton Inn adjacent to the emergency room to await news of their loved ones. As word began to spread about the mass nightclub shootings, the impact was visceral and unimaginable. Three hundred in the Pulse Nightclub with over 100 shot, and 49 dead primarily from the GLBT Latin community in central Florida and Orlando. Thirty-eight originally from Puerto Rico.
Grief became universal. The Pulse nightclub shooting resonated deeply with gay and lesbians all over the world.
The deeply held belief that 'it could have been me' for those who seek safe places to dance and celebrate identity and just plain great music with other like individuals.
In the hospital, keeping the victims, their families, and loved ones safe is of primary importance along with truthful information. For survivors, the needs are the same.
Chaplains are agents of safety and security and seek to work as members of a healthcare and law enforcement team. No one has a 'right' to see patients or have access to family and loved ones without their consent and invitation.
Repeated catastrophic disasters have produced a cadre of unaffiliated, battle-scared chaplains who demand access. The local community owns each disaster and should have their say, along with families with local clergy, on who is allowed in Family Assistance Centers and other service delivery sites during all phases of the disaster and recovery. Protecting the most vulnerable is essential and non-negotiable.
Finally, chaplains bear witness. Chaplains remind us to remember and say the names of the victims. Numbers do not convey the flesh and bone of actual persons who lived and loved, danced and fell.
There is no greater honor or privilege than to serve those who are in such profound need, victims of unimaginable pain and trauma. Caring professionals from all faith traditions transfer their healthcare and first responder experience to the disaster arena. Working hand in hand with local clergy, disaster families and their loved ones are held in safe spaces. Emotions numb and raw, lives changed forever, Orlando became an extraordinary response and helped minimize additional trauma by providing immediate assistance though local government and non-governmental partnerships including the local faith community.
Orlando and Pulse will always be remembered as the site of the largest mass murder in American history. It was a crime. How so many came together to provide appropriate and sensitive care to those profoundly impacted is now an essential part of history.
To care is to prepare. Preparedness "for the next time" is also a vital role for the caring professional. After mass fatality events no one will ever be the same. Before mass fatality events that are anticipated, knowledge of what to do and who does it helps us provide vital care when it occurs. Having a disaster plan with knowledge of incident command lessens anxiety and fortifies us with the knowledge that we are not alone and do not have to do everything. That is a blessing that provides hope through the leadership of caring professionals. In Orlando and, now, in Istanbul.
Calling all HuffPost superfans!
Sign up for membership to become a founding member and help shape HuffPost's next chapter
This post was published on the now-closed HuffPost Contributor platform. Contributors control their own work and posted freely to our site. If you need to flag this entry as abusive,
send us an email
.