The black "El Magic" jerseys with blue and white print will be worn for the first time in Magic history during the upcoming game against the Oklahoma City Thunder on Mar. 1. The date will also mark the Magic's first participation in the National Basketball League's annual Noche Latina, or Latin Night.
The NBA's Noche Latina program was launched during the 2006-07 season, as a celebration of the league's Hispanic heritage. Other teams that have participated include the New York Knicks (known as Nueva York), Miami Heat (El Heat), San Antonio Spurs (Los Spurs), Chicago Bulls (Los Bulls), Dallas Mavericks (Los Mavs), Los Angeles Lakers (Los Lakers), Phoenix Suns (Los Suns) and Houston Rockets (Los Rockets).
Aside from the special jerseys, the night includes special telecasts and activities at the arena that honor the Hispanic culture, such as Latin-themed halftime performances.
"We want our entire fan base to know we value them," Magic CEO Alex Martins said in a recent statement. "We want to show our appreciation for their support and dedication, and this is just one small way for us to do that."
El Magic will sport the jerseys again on March 19, against Los Bulls, and on March 21, when the team plays Los Suns.
Check out the slideshow below to see some of the customized jerseys in action.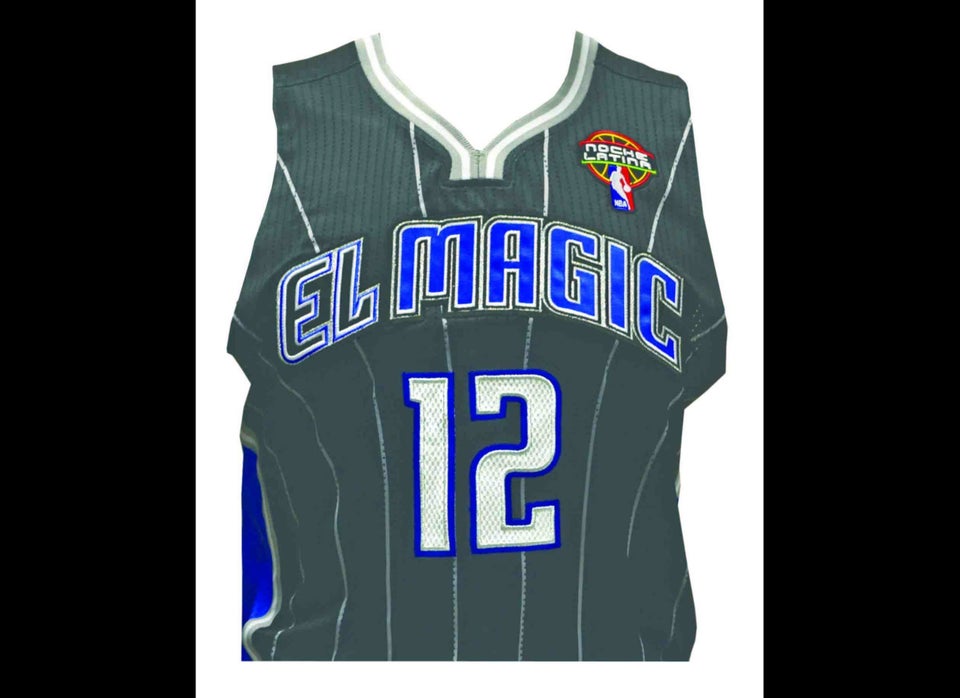 Popular in the Community