All over Orlando, something unexpected and wonderful is happening.
Many Orlando tattoo shops have created special designs donated proceeds to the victims over the weekend, and lines were out the door and down the block. What a great way to show support for the victims and the gay community!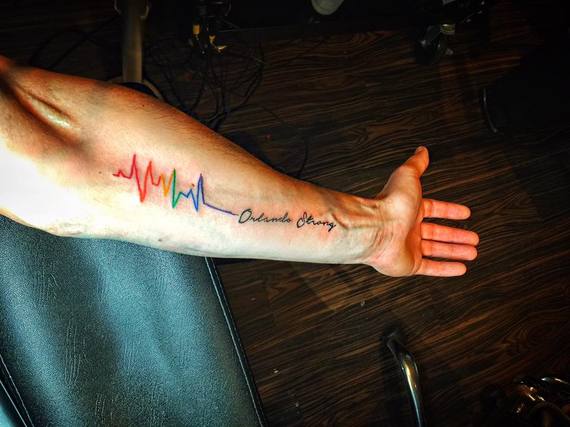 ML Van Valkenburgh told me the story of her tattoo:
I live in College Park. I knew Cory Connell, who was killed at Pulse, casually--everyone in the neighborhood did. He worked at the Publix around the corner and he was incredibly kind and outgoing--the person who always had a smile for you.
I am also a writer for an online paper based in Chicago, and my publisher emailed me asking if I remembered his friend who had been instrumental in designing the site. He told me her brother Andy's daughter was engaged to one of the victims' brother. When I asked which victim, I was stunned to find out it was Cory. I contacted Andy to offer anything I could--meals, support, just ANYTHING. He asked the simplest thing of me. He asked that when I used the #OrlandoStrong hashtag in social media, I also use the #CoryStrong hashtag. And I promised I would.
This tattoo represents three things--the indomitable spirit of my city, my love and support for both the victims and families and my loved ones in the LGBTQ community, and my determination to keep a promise I made.
I've talked with Andy a lot this week and will be attending Cory's wake tonight. I wanted to get this done prior to being there. I wanted the Connells to know the love their son put into the world will always live on.
Jeff Brow and Brian Wettstein, co-owners of The Doggie Door in Winter Park, got their first tattoos this weekend.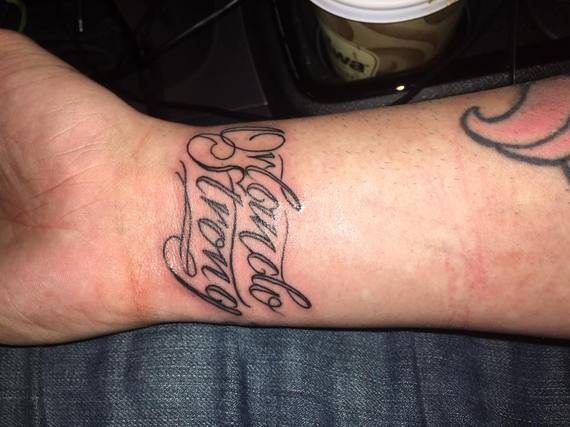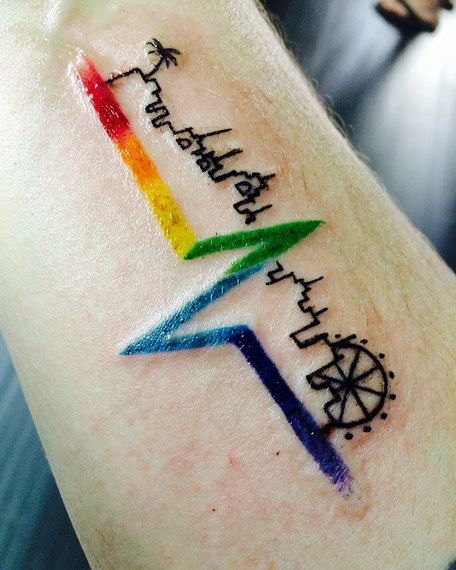 Krystina Gilio, co-owner of Lady Luck Orlando, chose a beautiful cityscape underscored by a rainbow pulse.
A little off-topic, but an Orlando Lynx bus is getting a makeover as well:
Calling all HuffPost superfans!
Sign up for membership to become a founding member and help shape HuffPost's next chapter