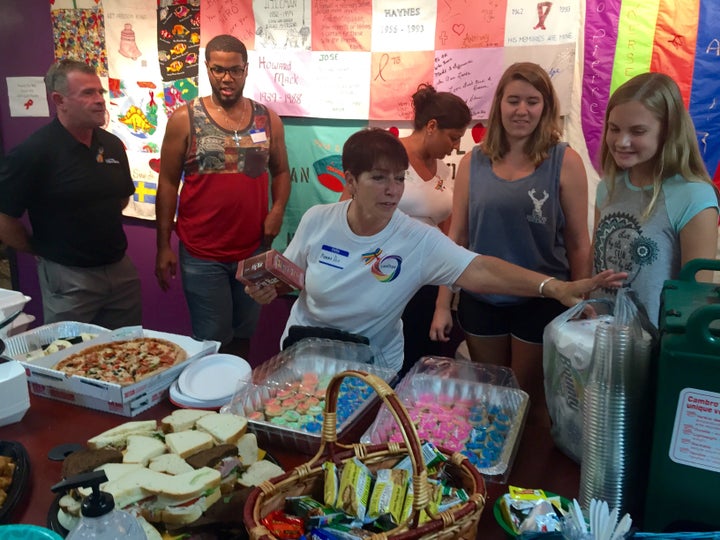 ORLANDO, Fla. -- It's almost difficult to see the heartbreak under the surface here.
For every hug, every tear, every mourner in the city right now, there are 10 volunteers surrounding them and lifting them up.
On any normal day, before the shooting at Pulse nightclub, the LGBT Center of Central Florida acts as a hub for counseling, HIV resources and an ongoing support network. On Sunday morning, it was a crisis center.
"The very first thing that came to mind was counseling," Rob Domenico, a volunteer on the center's board of directors, told The Huffington Post. "We put out a social media post asking for anybody in the community who is a certified counselor to please help us. We had over 200 people show up with their certificates in hand, to the point that they were out the door."
Now psychologists, grief counselors and trauma doctors are available to the people of Orlando at all hours.
On Monday, it was nearly impossible to move around inside the center. Some 500 volunteers had already passed through to offer their services, and dozens of them were still there, stacking food and water coming in from area businesses and residents. Other locals, meanwhile, lined the hallways, waiting for an opportunity to help.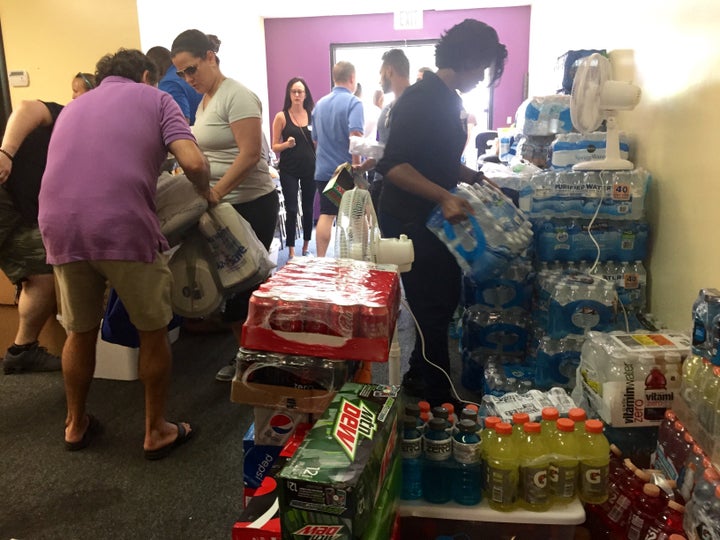 Some people didn't know what to do after the shooting, Domenico said, so they showed up with supplies.
"We didn't advertise this," he said. "We opened those doors early in the morning and they just came."
When they weren't offering their food, they were offering their blood.
So many people went to donate at the OneBlood clinic on Sunday that they were turned away and asked to set appointments online. To mitigate the overflow, the organization pulled some members from their daily routine to help usher donors through the process. Olivia Jackson from accounting was one of them.
"We're working in any way we can help out," she said.
The hallways were packed with donors waiting to give a little of themselves back to their fellow Orlandoans.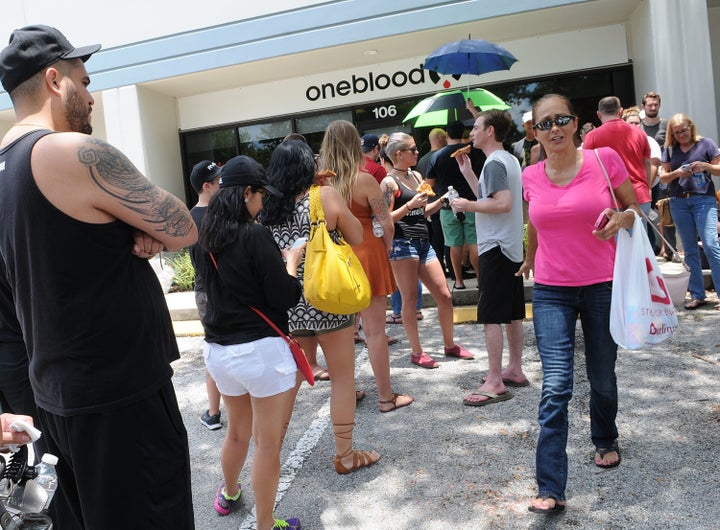 Dale Kough, 53, said he felt a pang of guilt that he only considered donating after the shooting. 
"They always need blood," Kough told HuffPost. "It's a shame a tragedy had to occur to get this many people to do this." 
Dontre Harry, 22, said he felt the need to offer some of himself to others to help set an example.
"If I don't come, who will?" he said.
It seemed the whole city had that mindset. A local senior center was transformed into an outreach center for family members looking for information about victims, and also had blood donation trucks stationed outside. But if businesses weren't donating supplies or housing city workers, they were funneling money to various causes related to the victims or offering emotional support.
Parliament House, an open-to-all LGBT resort, took donations on Sunday for access to its dance floors, pools and cocktails. There, people were holding each other, crying and cutting the rug. Officers stood outside, lights flashing, to protect them.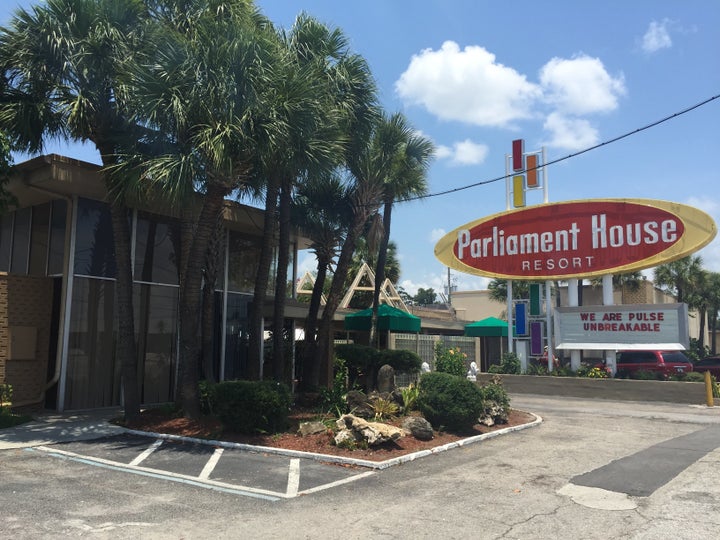 "This is a unity event," Domenico said. "This is an opportunity for the world to look at us and see how unified we are in crisis ... This is Orlando. This is a place where LGBT groups and their straight allies can get together in a nightclub and party. And they won't stop."
Calling all HuffPost superfans!
Sign up for membership to become a founding member and help shape HuffPost's next chapter