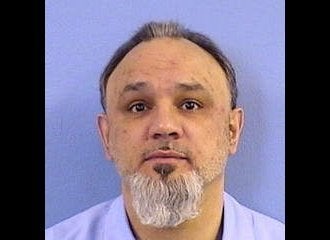 Almost 23 years ago, Jacques Rivera was convicted of a brutal murder of 16-year-old Felix Valentin, who was shot 11 times in a car during the violent summer of 1988.
Valentin lived for 18 days after the shooting, and identified two different men as his shooter when visited by police in the hospital -- one of whom was Rivera.
After the teen succumbed to his gunshot wounds, though, there was only one eyewitness in the case, according to the Chicago Sun-Times: Orlando Lopez, then 12 years old, who said he watched the shooting from a hiding place. Lopez identified Rivera as the shooter, and on the strength of that testimony, Rivera was sentenced to an 80-year prison term.
Now, Lopez is recanting his testimony, and Rivera's family is hopeful that he may be freed from prison in a new trial.
The Chicago Tribune reports that the Northwestern University Law School's celebrated Center on Wrongful Convictions is seeking a fresh trial for Rivera, and that a judge considered the matter in a hearing on Thursday.
It was the Center that reached out to Lopez, now 35, in Ohio last year. In an interview with an investigator, he broke down and told of his wrongful identification. "I have been waiting for years for someone to find me so I could tell the truth," Lopez said a the sworn statement, quoted in the Trib. "My coming forward now is all about redemption."
According to CBS Chicago, Lopez returned to the police around the time of the crime to tell them that he believed he had picked the wrong man as the shooter. But they thought he was trying to change his testimony for fear of gang retribution -- Rivera was allegedly a member of the Latin Kings -- so he was ignored. At some point, Lopez says, he decided it was just easier to stick with his original identification.
The judge will hear further arguments from both sides in the case later this month.
REAL LIFE. REAL NEWS. REAL VOICES.
Help us tell more of the stories that matter from voices that too often remain unheard.