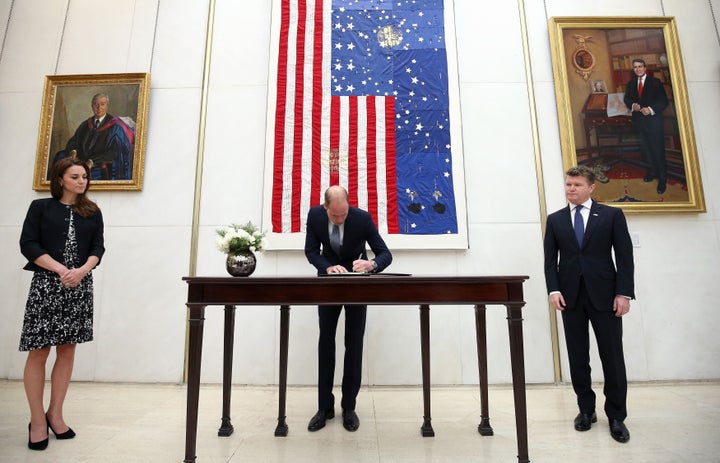 The Duke and Duchess of Cambridge have joined a slew of world leaders and countries offering their condolences to the victims of the mass shooting at a gay nightclub in Orlando Sunday morning that killed 49 people and injured 53 more.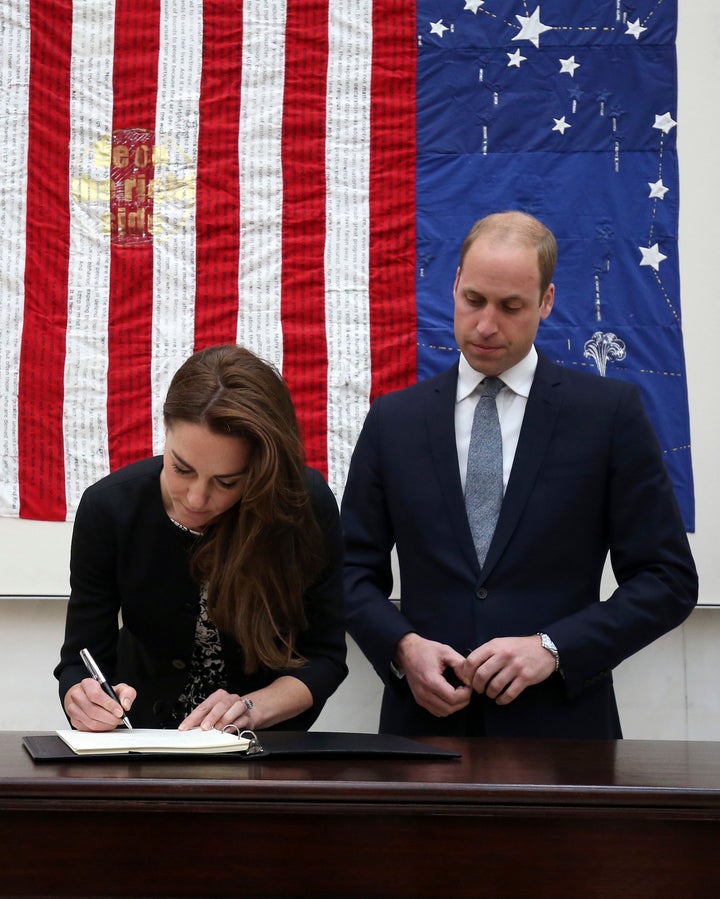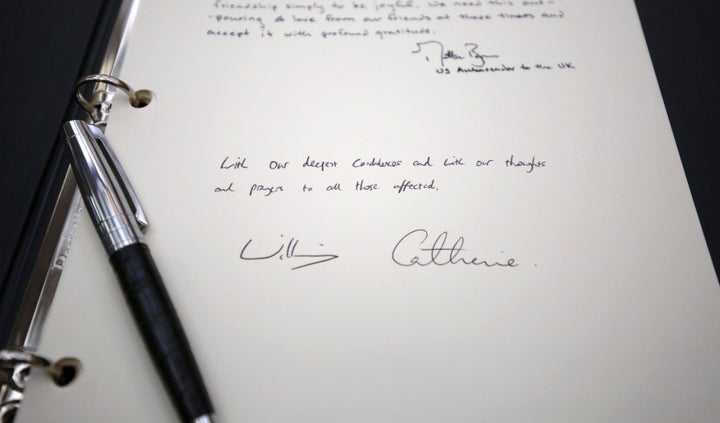 "With our deepest condolences and with our thoughts and prayers to all those affected," William wrote. They stood in front of an American flag originally presented to Hillary Clinton by the Kaleidoscope Trust, a non-profit that works to "uphold the human rights of lesbian, gay, bisexual and trans people internationally."
The couple's wishes join those of British Prime Minister David Cameron and London Mayor Sadiq Khan, who shared messages of solidarity on their social media pages.
The royals chatted with embassy staff after signing their condolences.