A man calling 911 to report the mass shooting in an Orlando, Florida, nightclub barely spoke above a whisper out of fear the gunman would hear him.
"He's still inside," the caller said, while hiding in a backroom of Pulse, a gay nightclub where 49 people were killed and 53 others were wounded on June 12.
"Who's still inside?" the dispatcher asked.
"The shooter," the caller said.
The man's steady voice falters moments later when the dispatcher tries to end the call.
"I have to answer other calls, but keep the phone with you. Stay where you are if you feel safe there, OK?" the woman said.
"No, no, he's going to kill us," the man said.
The call was one of 21 released by the Orange County Sheriff's Office to The Huffington Post and other news organizations that obtained material via a Freedom of Information Act request.
Other callers yelled at dispatchers and cried for help after escaping from the violence. The gunman, Omar Mateen, died in a shootout after an hourslong standoff with police.
"We're at the nightclub, Pulse nightclub," a woman said, gasping for breath. "There's a big-ass shootout."
"I ran as fast as I could. There's glass everywhere. I think it's in my foot," she said.
Like an earlier batch released last month, some calls released Wednesday were from frantic family members and friends on behalf of loved ones inside the club.
"This is the seventh time I've called you guys. My girlfriend is at the club Pulse in the bathroom there," a male caller said. "Four dead, two wounded, and they're about to die. And you guys haven't sent nothing in over an hour …Nobody has called her."
Personal details, such as callers' names, were redacted from the recordings.
Some calls lasted just long enough for witnesses to report the shooting, but other dispatchers stayed on the line for minutes as they sought a description of the shooter or made assurances that police were on the way.
"Stay at a safe location or get to a safe location if you can," a dispatcher said. "We have people on the way to the club."
"There's a lot of gunshots," said a man who had not been injured.
"Like I said, just try to stay safe," the dispatcher said.
Roque Planas contributed reporting.
Related
Before You Go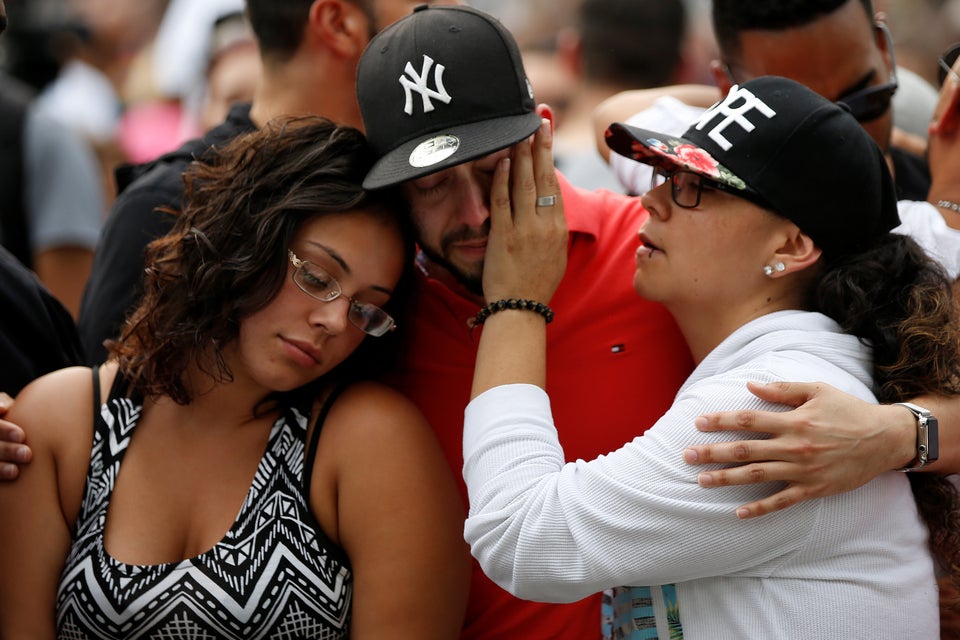 Orlando Florida Vigils
Popular in the Community