A man walked into his former workplace on Monday and opened fire on employees, killing five people before turning the gun on himself.
Initial reports out of Orlando, Florida, prompted fears of terrorism. Less than two days before, terrorists had carried out a car and knife attack in London that left seven people dead, stirring President Donald Trump into a bout of fevered tweeting. Next week, Orlando will mark the one-year anniversary of the Pulse nightclub shooting, the deadliest terrorist attack on U.S. soil since Sept. 11, 2001.
But as details began to emerge from Monday's crime scene ― a warehouse owned by Fiamma Incorporated, an RV accessory company ― it became clear that the bloodshed fit into a far more ordinary but far deadlier pattern of U.S. gun violence, and specifically of workplace shootings.
To some, that seemed to be a reason not to give too much attention to the carnage.
Morning broadcasts on CNN and Fox News covered the Orlando incident as developing news, but reports tapered off after police confirmed there was no link to terrorism. MSNBC appeared not to mention the shooting at all, according to a HuffPost review of Monday's programming. (MSNBC did not immediately respond to a request for comment.)
The modest level of attention given to the Orlando massacre, one of the deadliest shootings yet this year, is just the latest sign of how desensitized many Americans have become to the ravages of daily gun violence.
There have already been more than 140 mass shootings this year, according to a tally from the Gun Violence Archive, a not-for-profit corporation that defines a mass shooting as any incident where "four or more [are] shot and/or killed in a single event... at the same general time and location, not including the shooter."
With mass shootings happening so often, it might be unfair to expect cable news to grind to a halt every time one occurs. But the relative restraint of Monday's coverage is telling, given the breathlessness with which news organizations often report on terror-related incidents.
Some of the deadliest mass shooters in U.S. history have also targeted workplaces, many of them gunmen who had easy access to firearms despite histories of violence or mental illness. Indeed, the suspect in the latest Orlando shooting had previously been accused of battering a co-worker at Fiamma, authorities said. (That person was not present on Monday.)
Terrorists, on the other hand, have killed a total of 156 people in the U.S. since Sept. 11, 2001, according to a study by the New America Foundation, a public policy think tank. So-called "jihadists" have been responsible for 95 deaths, more than half of which occurred in the Pulse nightclub shooting last year. Another 53 people have died in "far right wing" attacks, and eight were killed by terrorists motivated by what NAF calls "Black Separatist/Nationalist/Supremacist" ideologies.
These statistics, however, don't serve the narrative the Trump administration is pushing. The president seized on the weekend terror attack in London to aggressively ― and perhaps foolishly ― defend his controversial "travel ban" targeting six majority-Muslim nations.
And although five innocent people are now dead in Orlando, Trump's critics are wondering if he'll even weigh in on the tragedy, especially considering it was carried out by a 45-year-old white man.
Others pointed out that Monday's workplace massacre presents an awkward juxtaposition for the president. On Sunday, Trump, who campaigned on a pro-gun platform, tweeted that nobody was talking about guns after the London attack.
In the wake of Monday's shooting, California Lt. Gov. Gavin Newsom (D) said that should change.
Before You Go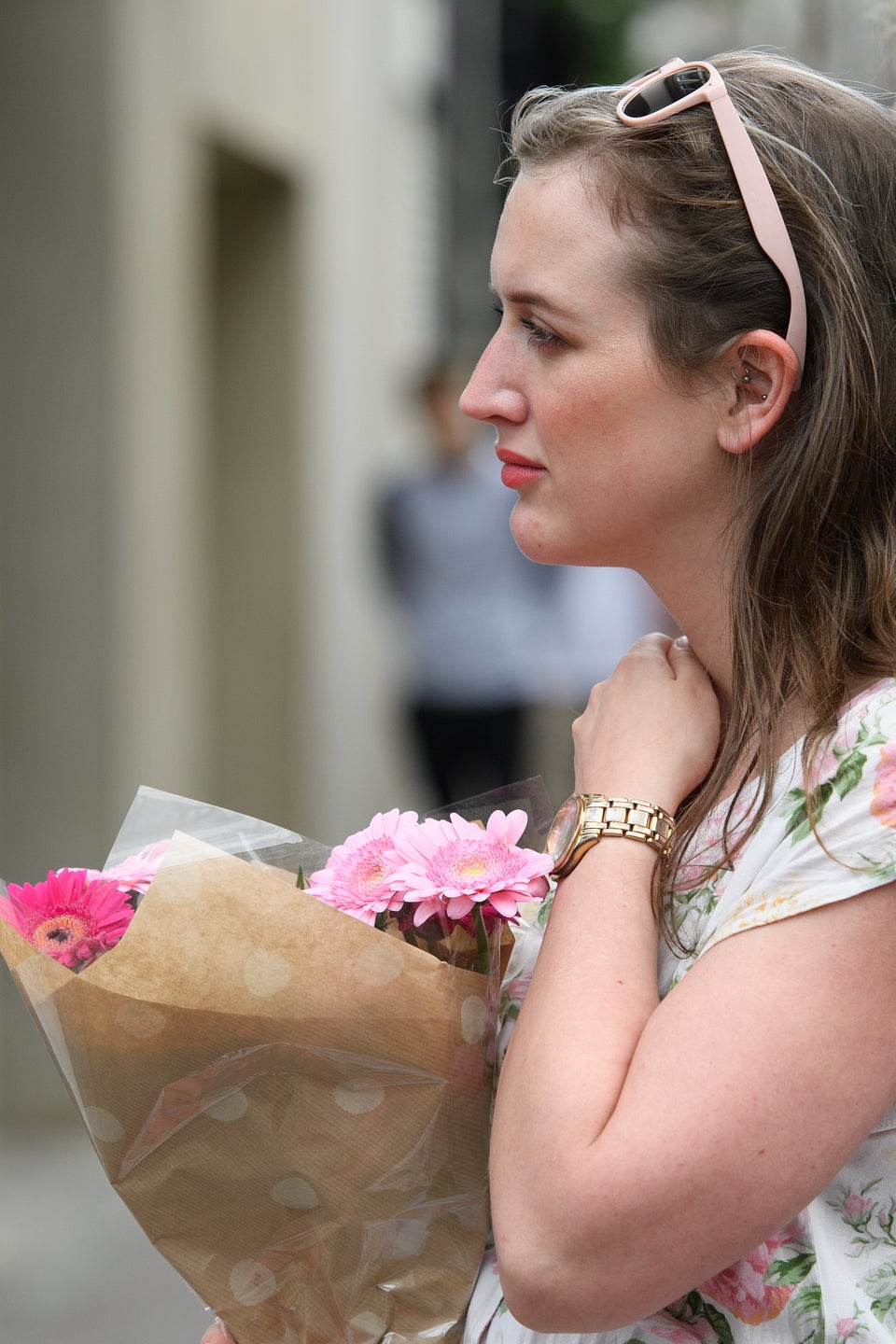 London Attacks Aftermath
Popular in the Community