ORLANDO, Fla. -- For the umpteenth time, a horrific mass shooting on U.S. soil united people around the world in solemn vigils.
In tribute to the reported 50 dead and 53 injured victims of the early morning shooting at Orlando, Florida, gay club Pulse on Sunday, people gathered near the scene of the crime, in churches, outside LGBT landmarks and in pride parades to speak out against the senseless violence.
At the Joy Metropolitan Community Church, a predominantly gay congregation in the city, members of the Orlando Gay Chorus led mourners through tearful songs to commemorate the victims' lives.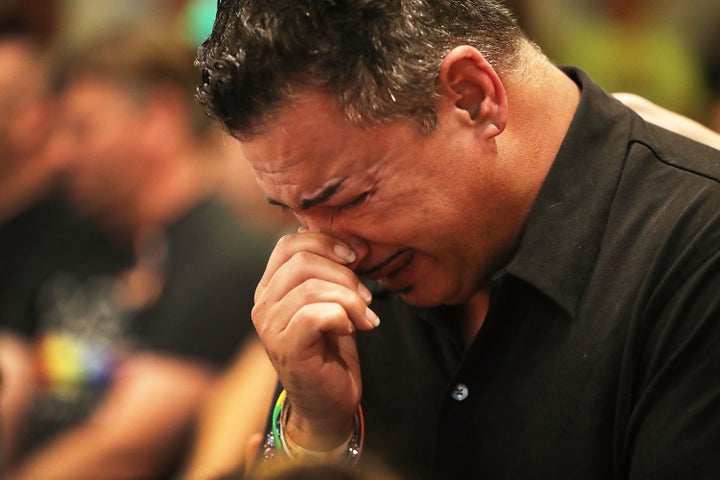 While the City of Orlando asked mourners to temporarily hold off on vigils, as they "represent a serious strain on our limited resources," the community began gathering near Pulse as names of the deceased trickled out.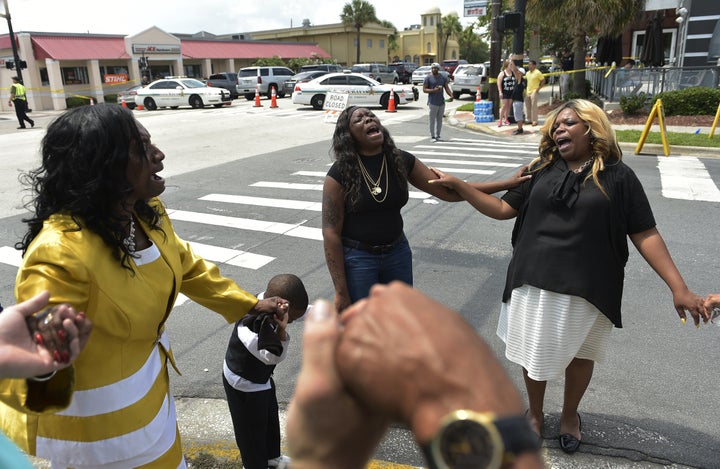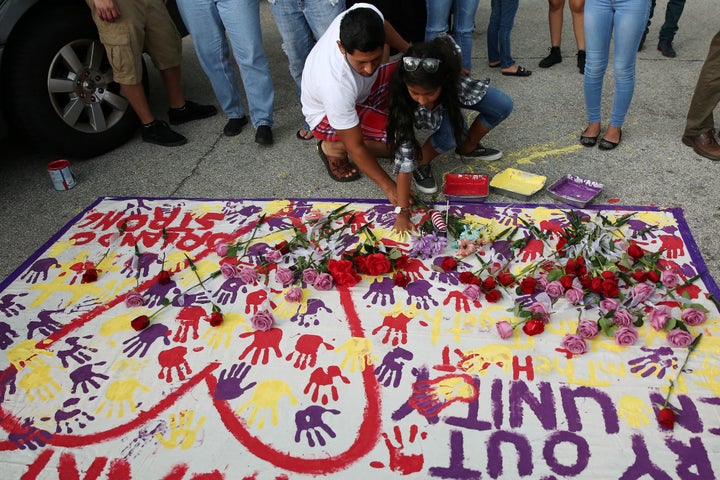 Kim Campanella, 45, of Port Charlotte, Florida, decided to cancel her family's trip to Disney World Sunday morning and instead go to where mourners were gathering when her older daughter Alexis, 8, started asking questions about the shooting.
"Wherever people are hurt, we go out and we pray for them," she said, adding, "We wanted to teach our kids about life."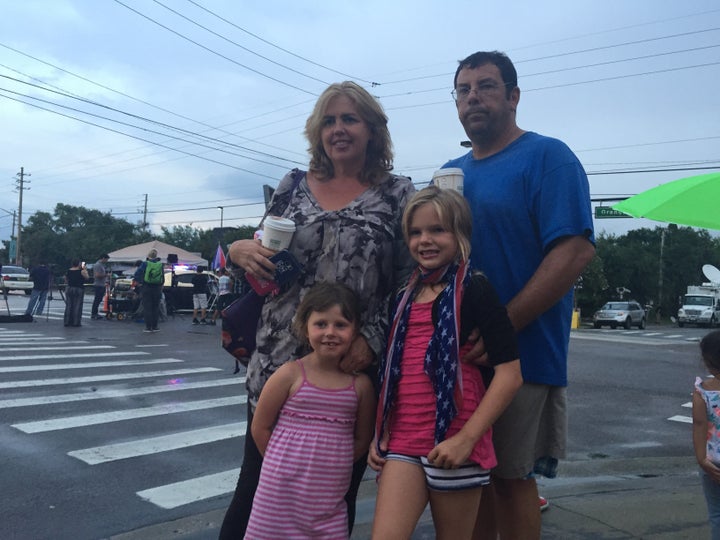 Standing outside a police barricade a few blocks from the nightclub, she turned to Alexis and asked, "Can you believe 50 people died here?"
Also paying her respects outside the barricade was Maria Rodriguez, 40, who has lived in Orlando for 10 years.
"I don't know what to think," she said with a rainbow pride flag draped over her shoulders. "I still don't know if there's anyone in there that I know. The gay community in Orlando is very tight. Everyone knows everyone in one way or another."
Pulse is one of the few gay clubs in the area that hosts a Latin Night, she added, referring to the theme at the club the night of the shooting.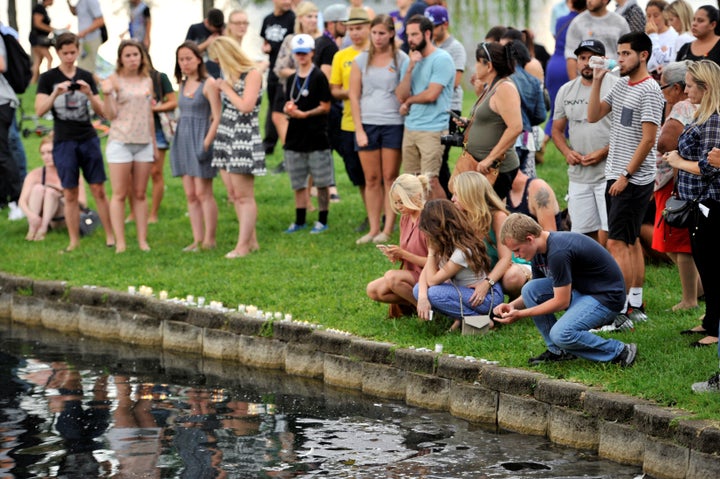 At Orlando's Lake Eola Park, throngs of people gathered Sunday evening in front of the water, before a string of tea lights, candles and glass-lined votives popular in Latin America for honoring saints.
A group of five people stood in a circle around a candle in a plastic cup, hands locked in prayer.
Daniel Perry, 25, moved to Orlando two and a half years ago to take a job in forensics. He'd never been to Pulse, but passes it often while driving around town. He said he came to the park to pay his respects to the victims, some of whom were near his age.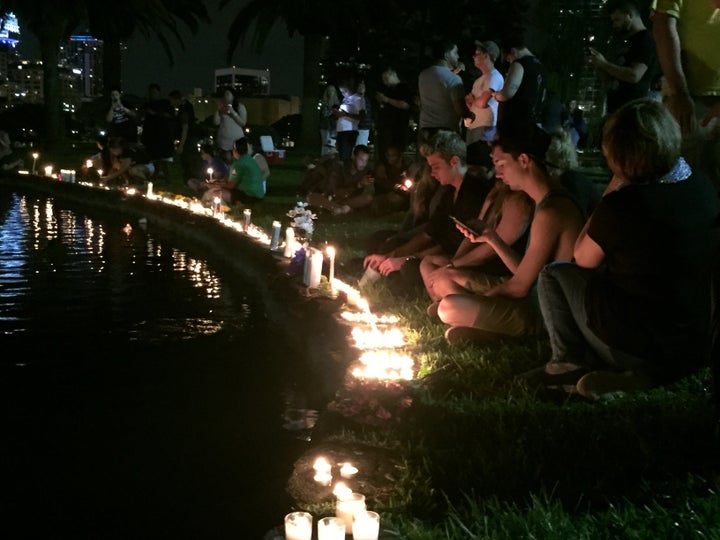 "Orlando has become my home," Perry told HuffPost. "I'm from a large family. I know someone's loved ones aren't going home tonight. So I'm standing here in place for them."
Casey King, 23, said she didn't personally know anyone who died at Pulse, but that the Orlando LGBT community is so tight-knit, she felt as though she herself had lost loved ones.
"Our friends were alive this morning and now they're gone," King told HuffPost.
"We are stronger than this," she added. "We are not scared and we will continue to fight with peace."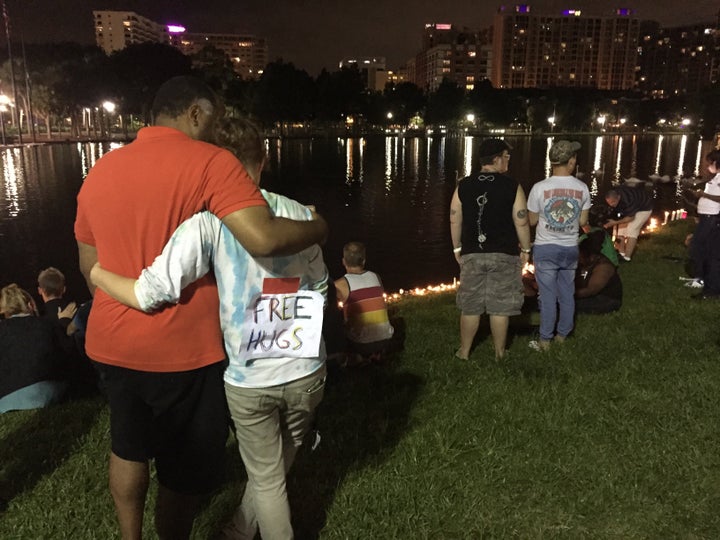 New York's Stonewall Inn, the site of the 1969 riots credited with launching the LGBT liberation movement, was flooded with flowers and mourners who led a march nearby chanting, "Orlando, we got your back."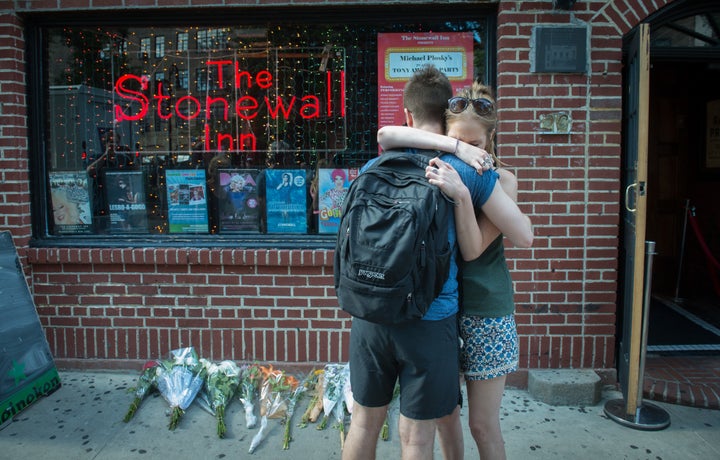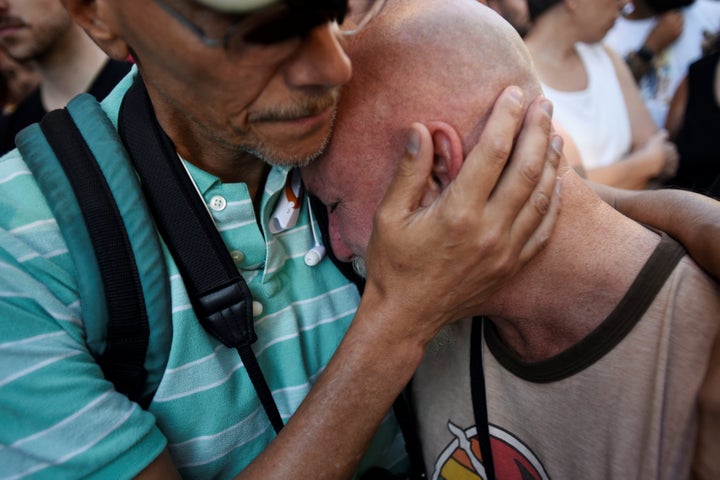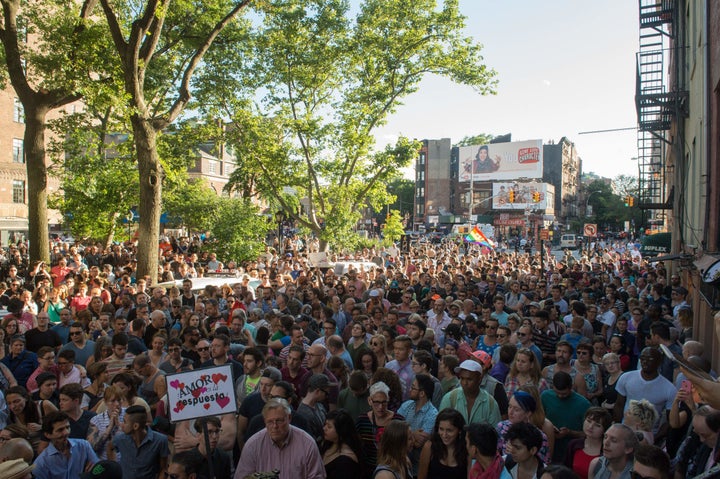 The lone shooter, Omar Mateen, was shot dead after an hourslong standoff with police, authorities said. His actions appear to have been motivated by anti-gay sentiments, his father Mir Seddique implied in a statement describing his son becoming "very angry" at the sight of two men kissing in downtown Miami a couple of months ago.
Solidarity was hardly limited to the U.S. Vigils formed in Italy, France, Spain, Israel, Mexico and beyond.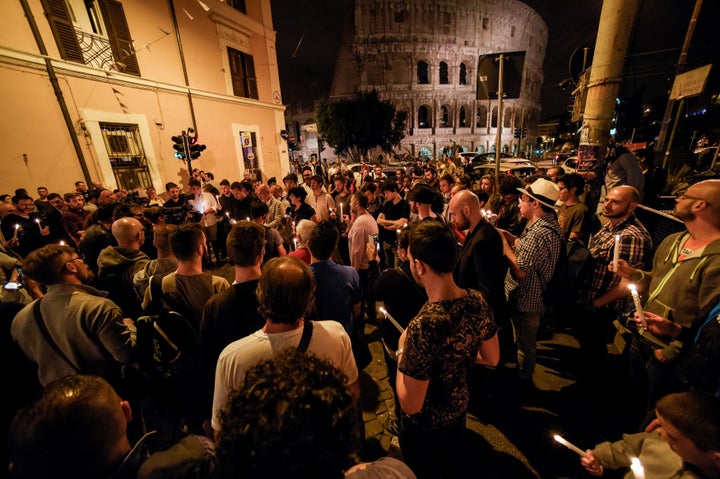 See more photos of vigils and moments of solidarity with Orlando in the slideshow below: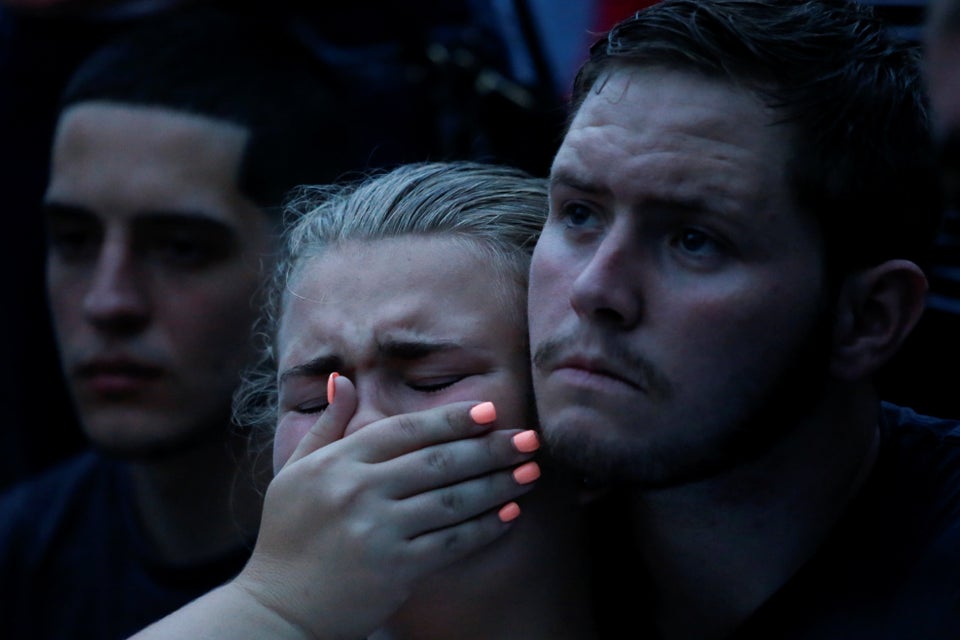 Orlando Shooting Vigils
Related
Popular in the Community