The video for "Pulse," released on YouTube June 14, shows Lieb and Skeie both in the studio and strolling around downtown Los Angeles, California. Along the way, they encounter passers-by who pledge solidarity with the lives lost in Orlando by placing their hands on their hearts.
"I shouldn't have to leave where I stand/I shouldn't have to change who I am to count as a human," the pair sings in the piano-driven ballad, which they wrote with Hillary Bernstein and Mimoza Blinsson. "Feel my pulse/With your hand on my heart."
Lieb, who shot to viral fame in 2013 with his video for "Young Love," told The Huffington Post that he and Skeie "really wanted to create something to really help make a change and get people united" in the aftermath of the tragedy. While he and Skeie have been openly gay in their public lives for some time, Lieb said the news made him question that decision.
"I will admit I had a second where I got nervous because I am so publicly open about my sexuality," he said. "But then I realized I would rather be a strong positive example through difficult times than to be scared and hide. I think it is very important for people to stand tall in who they truly are."
Lieb also told HuffPost that he felt empowered by the outpouring of global support that the families and friends of Orlando victims have received in the days since the tragedy.
"I believe love conquers hate. These are the times we need to spread as much love into the world as we can," he said. "And the stronger you are within yourself, the brighter your love will shine."
Donate the help the victims of the Orlando massacre below.
Before You Go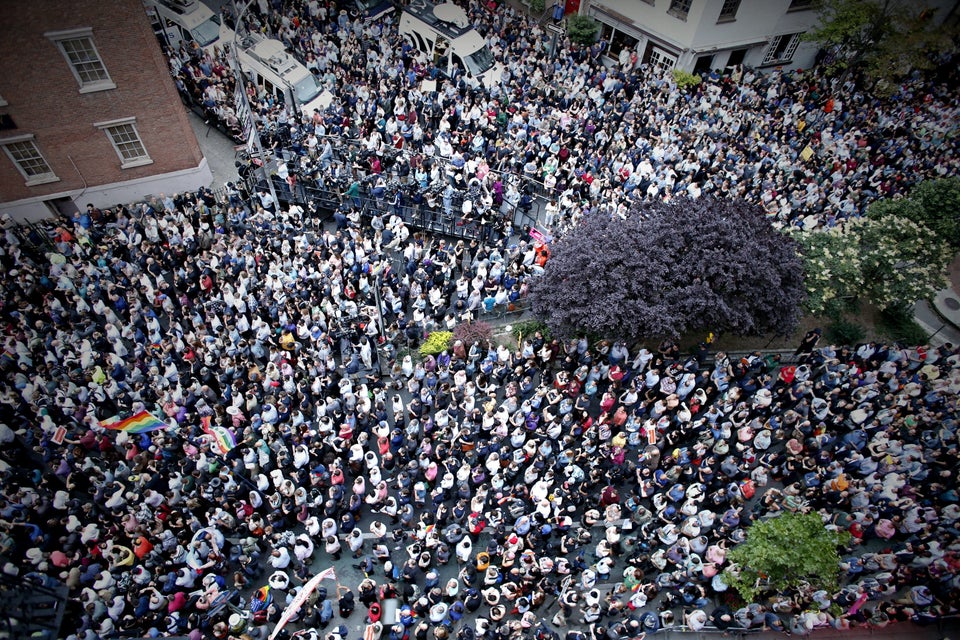 Vigils Held In Honor Of Victims Of Orlando Nightclub Shooting
Popular in the Community