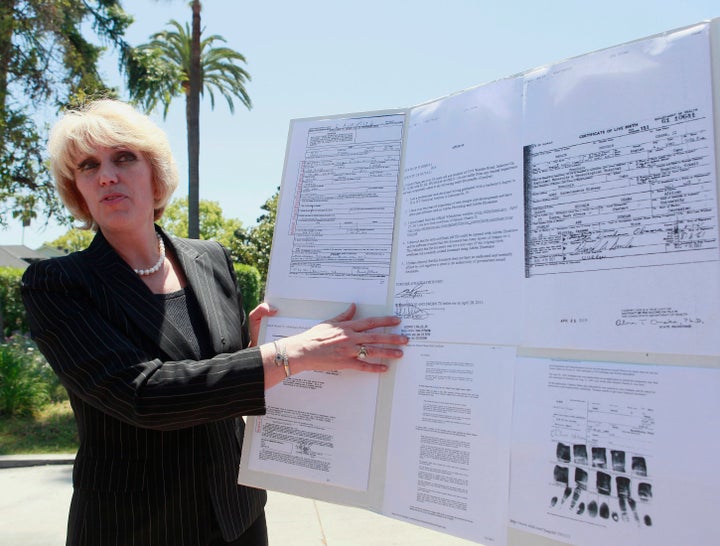 California attorney Orly Taitz, matriarch of the birther movement, is hoping to bring aboard a congressional ally to her cause to prove the frequently rejected theory that President Barack Obama was not born in the United States and therefore not eligible to serve as president.
Rep. Allen West (R-Fla.) attracted the attention of Taitz after telling a crowd over the weekend that Obama and Democrats should take their ideas and "get the hell out of the United States of America."
"We need to let President Obama, Harry Reid, Nancy Pelosi, and my dear friend the chairman of the Democrat National Committee, we need to let them know that Florida ain't on the table," West said Saturday at a Lincoln Day Dinner in West Palm Beach. "Take your message of equality of achievement, take your message of economic dependency, take your message of enslaving the entrepreneurial will and spirit of the American people somewhere else. You can take it to Europe, you can take it to the bottom of the sea, you can take it to the North Pole, but get the hell out of the United States of America."
On Monday, Taitz, who is fresh off an unproductive attempt to force Obama from the primary ballot in Georgia, wrote a post on her blog linking to an article on West's comments and asking him to be a congressional surrogate for the birther movement.
"CONTACT ALAN WEST [sic], ASK HIM TO JOIN AS A PLAINTIFF, BRING ELIGIBILITY BEFORE CONGRESS. TALK IS CHEAP, ACTIONS MATTER," she wrote in her signature all-caps style.
While West is certainly well-known for his bombastic rhetoric, he has weighed in on the birther issue before, telling a skeptical constituent at a town hall meeting last year that he should focus on Obama's policies, not his birthplace. Later asked about his own opinions on the matter, West said he wasn't subscribing to the conspiracy theories.
"He is a citizen. He's the president. I mean, that's all I know. I am concerned about his policies," West said.
Video of West's weekend remarks below: