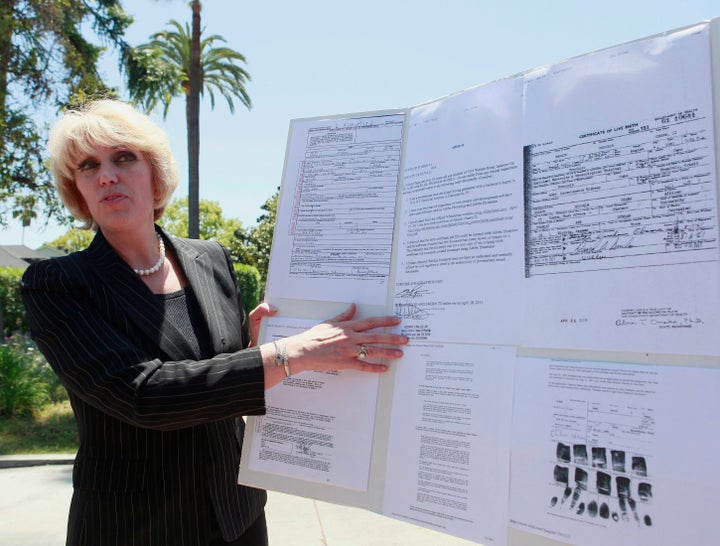 Taitz, a California attorney and dentist, had originally filed the case objecting to President Barack Obama's eligibility to be on the Kansas ballot on behalf of Roger Walters, whom she described as a Kansas resident. But Taitz later indicated she was representing herself in the case, the Topeka Capital-Journal reported, prompting Shawnee County District Court Judge Larry Hendricks to delay the hearing indefinitely.
The Capital-Journal reported that Taitz asked for three weeks to respond to decision and that the state could have two weeks after that to follow up with her, potentially delaying the hearing beyond the November election.
In a statement posted on her website, Taitz said she does not plan to take the full three weeks to respond. She said she asked for the time due to a "huge box" of paper Kansas officials sent her to review.
"I will probably not need as long, but considering cases involving eight secretaries of state, the Supreme Court of the U.S., and state and federal courts, I wanted to make sure I have the time necessary and that the case will not be dismissed as late, I got a huge box of papers from the state to review and respond," Taitz wrote.
The Kansas birther case began Sept. 13 when the state Objections Board -- consisting of Secretary of State Kris Kobach, Lt. Gov. Jeff Colyer and Attorney General Derek Schmidt, all Republicans -- voted to delay a case brought by Joe Montgomery, a Kansas State University employee, objecting to Obama's eligibility to be on the ballot. Montgomery had questioned if Obama was a citizen, saying that citizenship came "primarily" through the father and that Obama's father was a citizen of the United Kingdom and Kenya. Obama's mother and maternal grandparents were all Kansas natives, and Obama himself was born in Hawaii. The Objections Board had said it wanted more information from Hawaiian officials and expressed dismay that Obama's campaign did not attend the hearing, instead sending a letter by campaign attorney Kip Waitscott.
Montgomery withdrew the case on Sept. 14, saying that he, his family and his co-workers were receiving threats. During a Sept. 17 Objections Board meeting to formally drop the case, Taitz attempted to seize control and told the board that Montgomery could not withdraw the case, because he was doing so under duress. The board ignored Taitz and unanimously voted to drop the case.
In her lawsuit, Taitz claimed that she told Kobach of "forgery and fraud" regarding Obama's birth certificate and said the president was using a Connecticut Social Security number despite having been born in Hawaii. At the time of the suit, Taitz also pleaded with supporters to send her money to pay for her second trip to Topeka, Kan.
*************************
What's happening in your district? The Huffington Post wants to know about all the campaign ads, mailers, robocalls, candidate appearances and other interesting campaign news happening by you. Email any tips, videos, audio files or photos to election@huffingtonpost.com.
REAL LIFE. REAL NEWS. REAL VOICES.
Help us tell more of the stories that matter from voices that too often remain unheard.
BEFORE YOU GO
PHOTO GALLERY
Polls: Obama vs. Romney