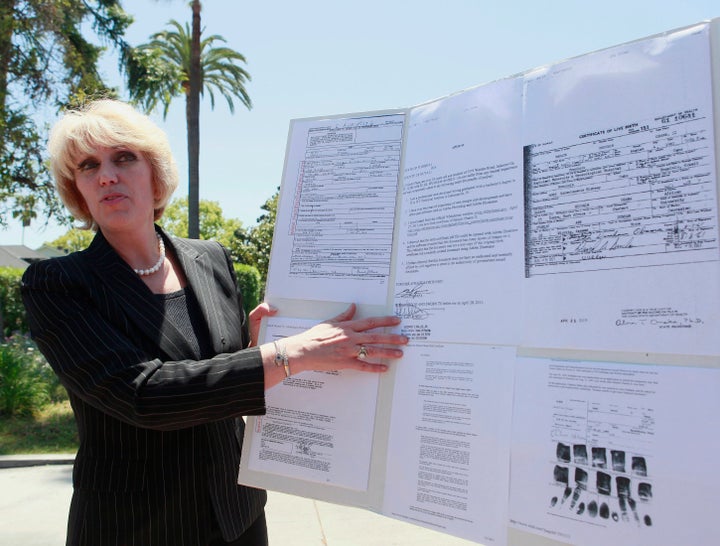 Orly Taitz, who famously demanded that President Barack Obama provide documentation of his United States citizenship, has blown past disclosure requirements for her political campaign.
The so-called birther queen is running a quixotic campaign for the Republican nomination for the U.S. Senate in California. On May 24, she was supposed to submit a 12-day pre-primary report that would document the donations she has received, the expenditures she has made and the debt she has incurred. She missed that deadline.
A day later the Federal Election Commission responded by sending out a note about her lack of compliance.
"The failure to timely file this report may result in civil money penalties, an audit or other legal enforcement action," the letter stated. "The civil money penalty calculation for late reports does not include a grace period and begins on the day following the due date for the report."
Still, nothing happened. On June 1, the FEC put out a press release, citing the campaigns for 11 candidates, including Taitz, that had failed to file reports. On Monday an FEC official confirmed that the agency still had not received the required documents from Taitz's campaign. The Secretary of the Senate, which receives those reports before passing them along to the FEC, said this office had not received anything either.
Contacted by The Huffington Post, Taitz emailed to say that the form was sent "and will probably show today."
With the primary election set for June 5, the delay by Taitz has meant a narrowing of the window during which voters can find out in advance about those funding her campaign. But there are parcels of information that are already public. A 48-hour notice of contributions and loans received by the campaign shows that Taitz made a $280,000 loan to herself on May 30.

REAL LIFE. REAL NEWS. REAL VOICES.
Help us tell more of the stories that matter from voices that too often remain unheard.
BEFORE YOU GO