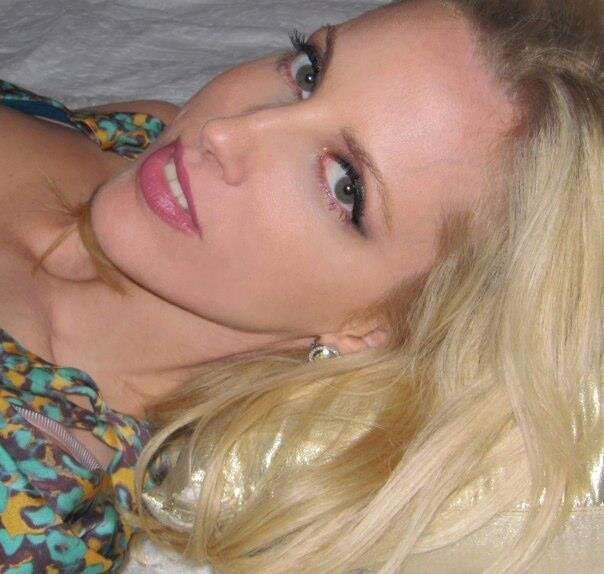 The playboy son of Muammar Gaddafi, on trial in Libya for killing protestors in the uprising that ended his father's regime, appears to have an unusual advocate pleading on his behalf: an Israeli model and soap opera actress who now admits they were lovers.
Orly Weinerman, the long-rumored girlfriend of Saif al-Islam Gaddafi, on Sunday dropped her previous denials, according to the British tabloid the Daily Mail, and said that the two shared a six-year relationship that ended in 2011 when Libya's civil war broke out and he went on the lam. The 41-year-old Weinerman has steadfastly denied the romance since it was first reported by Germany's Der Spiegel in 2006, Israeli newspaper Haaretz adds.
But with Saif facing a possible death penalty, Weinerman reportedly broke her silence and appealed to former British Prime Minister Tony Blair to intervene. According to the Sunday Times, the dictator's son previously described Blair as a personal friend of the family and claimed that the former PM acted as a consultant to the Libyan Investment Authority -- something Blair has always denied.
"The two are old friends – it is time that Mr. Blair returned some loyalty," Weinerman said, according to the Daily Mail, noting that the British politician had helped Saif while he was studying for a doctorate at the London School of Economics. "Mr. Blair is a man of God – as a Christian he has a moral duty to help a friend in need."
She added, "Killing him will achieve absolutely nothing, beyond punishing him for who his father was. Absolutely everything must be done to save him."
Human rights groups have condemned the Libyan judicial proceedings as rigged and efforts by the International Criminal Court to have Saif Gaddafi extradited to the Hague have fallen on deaf ears. Instead, three Libyan judges in the mountain town of Zintan, where he was captured, will soon open his trial, which is expected to last six months.
Concerned about his fate there, the Israeli actress decided to open up about the "discreet" affair. She told the Mail it began in London in April 2005 when the two were introduced by mutual friends.
Weinerman said they had talked of marriage but the relationship was fraught with tension over religion and background. Not only is she Jewish and he Muslim, but Saif's father was a vocal critic of Israel. Early last year, Muammar Gaddafi called on Palestinians to rise up against the Jewish state to capitalize on the Arab Spring uprisings, Reuters explains. Shortly after, protests erupted in his own country and eventually led to his downfall and violent death.
Despite all that, the actress said she considered converting to Islam but her parents fervently opposed. The Israeli press also attacked her after the Der Spiegel piece.
The Times of Israel reported that Weinerman late Monday wrote on her Facebook page, that "for a long time I have had trouble falling asleep at night, revealing my anxiety among good friends and between the living room walls. But now, with injustice displayed proudly on the world stage, I challenge you to lend me a hand and save another victim from hatred, prejudice and moral corruption."
REAL LIFE. REAL NEWS. REAL VOICES.
Help us tell more of the stories that matter from voices that too often remain unheard.
BEFORE YOU GO