Rescuer workers at South Africa's Hoedspruit Endangered Species Centre have been rehabilitating the little fellow since May after he was found next to his dead mother who had been killed by poachers.
"It was a devastating sight, as the tiny animal would not leave her side, and was crying inconsolably for her," the group wrote in a blog post.
Take a look at some photos of the little guy below (and watch a live stream of him being fed here), and if you'd like to help Gertjie grow up into a big, strong rhino, consider donating to the HESC to help them purchase the fat-free milk he'll need to drink until he's 15 to 18-months-old.
Before You Go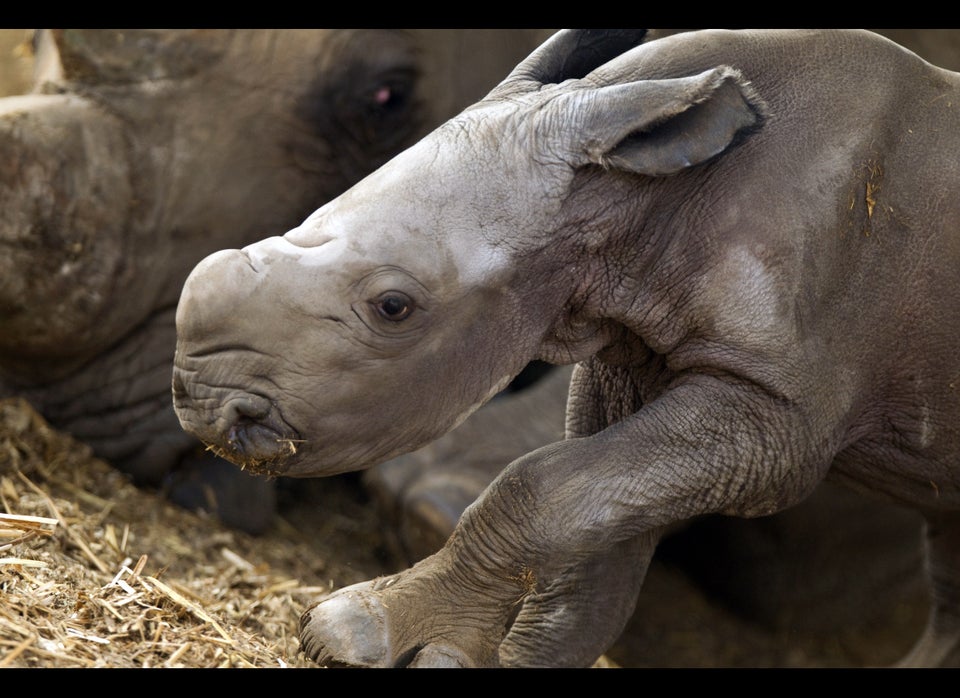 Rhino Overload
Popular in the Community