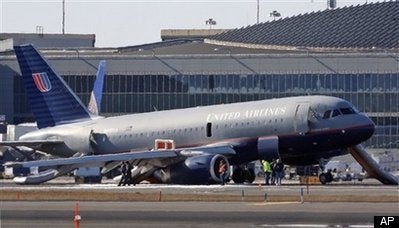 On December 4, 1991, the day that Pan American World Airways ceased operations, Newsweek ran an article about the airline's history, beginning with the statement, "This is not a story about planes. It's about romance....It may be hard for today's all-too-frequent flyers to remember that once, air travel was an adventure; that airlines once had a soul. Pan Am certainly did"(Schwarz, 1991, p.36). The Wall Street Journal ran an article in September before the airline's demise with the heading, "Lost Horizons, A Grand Tradition Can Make a Fall That Much Harder: For Pan Am Employees, Fate of Airline They Loved Brings Stress, Depression" (Pulley, 1991, p.A1).

I ought to know. As a former Pan Am flight attendant for 20 years, I experienced both the days of glory and the frightening tailspins that Pan Am experienced over that time. Now, as a psychoanalyst and licensed psychotherapist, I have studied the effects of this trauma on Pan Am employees, completing a dissertation in 1998 entitled A Psychoanalytic Exploration of the Fall of Pan American World Airways. I could never have envisioned at that time that the results of my study would now apply worldwide to many devastated employees who have lost their careers, their colleagues, and their compass.

We appear now, as a society, to be in a new Age of Trauma. The astonishing failure of formerly stable companies, loss of jobs, collective fears about the global economy, the environment, nuclear proliferation, and terrorism, seem to be triggering old familiar anxieties in many of us. How can we understand this? Our world no longer feels stable. Have you lost your job--your company--your lifestyle? Or are these things in jeopardy? Fasten your seatbelts: in this three-part series, I'm going to tell you the story of the rise and fall of Pan Am, and perhaps you will benefit from hearing about the painful impact of the fall on its employees, including me, and how we survived this trauma.
More colorful than fiction, the story of Pan Am cannot be told without writing about the founder, Juan Trippe, who along with Charles Lindbergh almost single-handedly opened up the modern world to commercial aviation, exploring new continents and obtaining exclusive landing rights to the far corners of the globe. America owes its rise to pre-eminence in the middle decades of the twentieth century to the spectacular growth of the aviation industry. The ease of crossing the Atlantic swiftly enabled American businessmen, government officials, and tourists to go anywhere in the world. Trippe, reasoning that America could have the prestige in the air that Britain for a century had retained on the seas, envisioned Pan American World Airways as a government-controlled monopoly, and an instrument of national policy.

Juan Trippe ruled Pan Am with an iron fist, and in tracing the early history of his career, one can see aspects of his character--his boldness, grandiosity, and entitlement -- that pervaded the later ambience of the organization and infiltrated the "soul" of Pan Am.
Trippe used the British term "The Chosen Instrument," to promote the concept of a government-anointed airline monopoly. After all, Pan Am's competition, the international airlines such as Lufthansa and Air France, were government controlled. As long as the "Chosen Instrument" remained chosen, its grandiose aims were achieved, and all went well; however, the quality of grandiosity remained, even during the darkest days of the company, and was often puzzling to those outside the company.

While the newly formed "domestic" carriers in the United States had the advantage of having their facilities built for them, Pan American flew into the world's most backward and dangerous facilities, and had to pay out of its own pocket to obtain the landing rights. It also had to do all the survey work necessary, build radio and weather stations, and construct passenger accommodations. Pan Am then would make the maximum bid allowed by the post office, because mail and cargo were the main money-making prospects for the company. Any revenue from passengers was considered to be gravy.
Pan American established stepping stones across the Pacific, at great cost to the company, on atolls like Midway and Wake and islands like Guam, establishing precursors to the Intercontinental Hotels chain. These routes became key to America's victory in the South Pacific during World War II, as did its giant flying boats which were often used in the service of the military. When the first Pan Am flying boat left San Francisco in 1935, it was witnessed by 150,000 people and a live nationwide radio audience. In Latin America, political officials welcomed Pan Am as a savior. Pan Am's service would enable much of South America to skip past the costly development of a railroad industry. Whenever Pan Am opened a new city or country, it received yards of sensational--and free--publicity. Lindbergh and the other early Pan Am pilots drew crowds of adoring spectators wherever they landed. American pride stoked the company's rapid expansion, and Pan Am was always ready to go into quick action when needed by the government.

A Life article from 1941 states that "Pan American's shiny planes are a familiar sight to Indians who have never heard of Franklin Roosevelt and its personnel amounts to a kind of informal state department"(1941,p.12). During World War II, Pan Am built airfields in fifteen countries and carried troops, spies, supplies, and Franklin Roosevelt himself. Trippe created a power base with international connections that for a time were "untouchable" by Congress or presidents or the tides of political change. Operating Pan Am as a strictly one-man show that received little attention within the United States, Trippe's presence was legendary throughout the rest of the world. I always found it curious that most Americans were unfamiliar with his name. He dodged revolutions and flattered dictators, naming airplanes after despots like Juan Peron, but he never believed in paying bribes, as was common in the world outside the U.S. Later, to its detriment, Pan Am also didn't believe in paying money to fund U.S. political campaigns.

For many years, Trippe's aggressive maneuvering was in the national interest as well, and the power derived from possession of the world's air routes was more important than profit. Trippe's brash and autocratic manner managed to alienate many, from Presidents to bureaucrats, but he knew that political climates were constantly changing, and believed their influence would be temporary. He courted princes, prime ministers, and pashas, and when he needed higher ticket prices or mail subsidies when profits slipped, flashing his famous radiant smile, he would knock on Cabinet doors.

The era of the 1960s marked the zenith of Juan Trippe's wealth and power, and was a time like no other in the history of the airlines. Like America itself, Pan Am was bold, it was brash, and it was expansive. It was also glamorous. The early 1960's showed a doubling of traffic growth, and no one doubted that it would grow even more before the end of the decade. Trippe, ever more isolated on the 46th floor of the famous Pan Am Building in Manhattan, reigned over his company like a potentate. His Pan Am conglomerate consisted of the airline, missile range, business jets, the Intercontinental Hotels chain, and the Pan Am Building. Symbolizing the exotic, the Pan Am trademark was second only to Coca-Cola in worldwide recognition. James Bond flew on a Pan Am Clipper Ship in From Russia with Love; a spaceship featuring the Pan Am logo and Pan Am crews flew to the moon in 2001: A Space Odyssey; and when the Beatles held their first press conference on American soil, the Pan Am logo was prominently displayed behind them.

And this is where I came in. In June of 1965 I arrived at the Pan Am Building for my job interview, clutching my copy of Horizons Unlimited, a booklet describing the glamorous life of a Pan Am stewardess. I felt as if this were my destiny. My father was the son of John Davey, the Father of Tree Surgery, who developed the science of saving trees around the turn of the twentieth century. Following in his footsteps, my father and his brothers built the Davey Tree Expert Company, the first of its kind, whose motto was "Do It Right Or Not At All." My father traveled the entire world in the 1920s and 1930s, researching trees, and became one of the world's foremost authorities on the subject. His life was full of adventure, and he often was at the center of the expanding new world of foreign travel. After his first wife died, my father married my mother; she was 23 and he was 51, a difference of almost 30 years. My father, who had never had children, was delighted at the birth of my brother, sister, and me, and our bedtime stories were full of real-life accounts of my father's travels, such as safaris from Capetown to Cairo in search of new trees.

When I was just six months old, my father suffered a massive heart attack that nearly killed him, and the doctors, helpless at that time to help cardiac patients, predicted that my father would die with his next heart attack. Our lives became imbued with anticipatory anxiety surrounding the fear of his death, and my brother, sister, and I savored each moment with him. When my father died when I was eight, our family life was completely shattered, and none of us including my mother, had any idea how to mourn. We bottled up our feelings and rarely talked about him, concentrating instead on somehow surviving the loss of this man who was the idealized center of our world. (see my earlier blog, "Counting My People" )
I could not have improved upon the job of Pan Am stewardess even in my most grandiose childhood fantasies. It offered me everything that my father had said would be mine, and that I had always dreamt about. After all, I was the little girl who had gone to sleep at night listening to her father's glorious travel stories, with visions of foreign places dancing in her head. From the moment I arrived on Pan Am turf, I felt like this new family was home; the atmosphere of expansive optimism and bold self-confidence reminded me of my early years when my father was alive.

Juan Trippe ruled the company with a patriarchal attitude and his power seemed limitless, just as I had viewed my father. In fact, all the Pan Am employees seemed to blossom in Trippe's reflected radiance, in his power, boldness and expansiveness, and almost everyone felt that they had one of the best jobs in the world. This attitude created a strong feeling of loyalty. I had an intuitive feeling that the company's philosophy mirrored the Davey philosophy in that they both strove to be the best. What some people perceived as arrogance, I perceived as a striving for excellence, and what made this a congenial fit for me is that it held a philosophy that felt familiar. Coming from a Davey family motto of "Do It Right Or Not At All" to working for the "World's Most Experienced Airline" felt like a seamless transition.
Pan American was not only considered to be the world's most glamorous airline; it was also known as the most snobbish. Robert Gandt, a Pan Am pilot and author of Skygods: The Fall of Pan Am, writes that Pan Am responded to pilot applicants in the following way: "If you truly believe that you possess the credentials to fly for the world's most experienced airline, then present yourself to our offices at...."(Gandt,1995,p.4). Pan Am captains were revered in the company, and they ruled their airplanes the way Juan Trippe ruled the company. The public reacted to them as if they were movie stars, and often asked for their autographs. Gandt writes, "To a man, [the newhires] walked with a discernible swagger. It was an acquired trait - the body language of the fighter jock, the astronaut, the test pilot....They fancied themselves in control of all forms of locomotion - airplanes, cars, boats, motorcycles, golf carts"(p.5).
It was Juan Trippe who visualized Pan American as America's airborne maritime service, and his original flying boats would be the twentieth century's clipper ships. Thus, his flying boats were called Clippers, aircraft speed was measure in knots, pilots were called captains, co-pilots were known as first officers, and pursers and stewards worked in the cabin.
Pan Am stewardesses were expected to have college degrees and familiarity with languages, as well as to meet other stringent requirements about height, weight, grooming, and ability to relate to the public. Never mind that we had to be weighed before each flight. Plus, in those days before panty hose, we were required to wear girdles and stockings and were subjected to "girdle checks" if it looked like anybody was jiggling too much. After all, this was 1965, and before the women's lib movement hit the stewardess group particularly hard with its new ideas about objectification. I could feel the atmosphere of pride and nostalgia and a sense of historical significance all around me at Pan Am, and that, too, mirrored my lifelong experience of the Davey family history. It seemed to restore my sense of place in the world, and my feelings of belonging to a secure patriarchal family. I was convinced that Pan Am would forever be the world's most fabulous airline and that it would never, ever die. I had no idea at that time that Pan Am's corporate trauma would mirror so emotionally my own personal trauma.

We stewardesses were treated like little princesses, generously paid for working sometimes only 9 or 10 days a month. Upon arrival at our elegant hotels, we were given per diem in the currency of the country, which to me felt like receiving allowance from Daddy. Our time off often found us on airplanes going to vacation spots previously reserved for the very wealthy, and in this way, I could live my father's life without wasting time making money to do it. Our crews were made up of people from all over the world, and there was a delicious cultural diversity, made even better by an attitude of appreciation of difference, whether it was about race, religion, politics, or the way one looks. Our goal of working together to develop a cohesive team allowed us to study cultural differences in a dynamic, on-the-job way.

Returning to places many times in different seasons, political climates, and with difference companions, made me feel that the whole world and its people were available to me. I had the feeling that more exciting adventures happened to me in one month than had happened in all of my 22 previous years combined. When I transferred to New York and lived in a beautiful apartment at 77th and York with three other flight attendants, the envious brother of one of them used to say, "But you aren't living in reality." We would laugh and say, "But it's our reality!"

In those days, Pan Am didn't advertise, because their attitude was we don't have to advertise. As in the Davey family, making a profit was less emphasized than the quality of the product, and it was important that we work hard to make Pan Am the best airline. The seven course meals in First Class were legendary: starched linens, china, silver, crystal and beautiful flowers adorned our service catered by Maxim's of Paris. The caviar, the wine, the cheese--all of it was the best quality.

Would I like to take a long, leisurely Africa trip, or would I rather go on a camping trip to the South Island of New Zeland after spending a long layover in Tahiti as well? Maybe a round-the-world trip would be best because I'd get a taste of everything that way. Or perhaps I felt like going to Moscow to go to the Bolshoi and the Russian circus, or was it time yet for Carnival in Rio? I could not believe I was being paid to live this life, and I couldn't imagine ever weaning myself from this job. Perhaps, knowing a little bit about my background, you can understand the perfect fit that this company represented for me. I could express my split identity with my father who was adventurous and exciting, and my mother who was supportive and nurturing. This way I could join an organization where I could have a feminine identity like my mother's, but have a life like my father's. Perfect! And no matter where I was in the world, I could feel protected by this powerful, gratifying parent/company.

As a child, I had been encouraged never to show negative reactions, so the job description was perfect for me in that it called for only positive feelings; to show feelings of fear, anger, or sadness was inappropriate and could frighten nervous travelers. I took to the work quite naturally, and I would rush through my flight attendant duties so that I could do what I loved best, practicing "jumpseat therapy"--finding the most distressed passenger or fellow flight attendant to wile away the endless hours crisscrossing the globe, easing their pain. I learned to trust my intuition, and although I had very little psychological jargon at my fingertips, I felt that I had a fascinating laboratory with a captive audience with which to increase my human understanding.

My first such experiment with a passenger was when I noticed an elderly woman sitting all alone in a window seat before takeoff, crying softly to herself. Somehow I knew--it flashed into my head--that her husband had recently died, and had always held her hand on takeoff. Finding a nonworking crew member to sit in my jump seat, I slipped into the seat beside the passenger, taking her hand in mine. She looked startled and then smiled at me with such gratitude that I spent the next 20 years looking for those opportunities, savoring them.

Whatever in the world was happening in the news, Pan Am was usually in the middle of it. We flew the majority of the flights in and out of Vietnam, taking the soldiers to R&R's in places like Hong Kong and Australia. Whenever there was a revolution in a foreign country, Pan Am was there rescuing the Americans. We were there when the Shah of Iran fell, flew Vietnamese orphans out of a soon-to-be-defeated South Vietnam, brought Cambodian refugees out of the Killing Fields, and dodged countless South American coups. We were caught in the middle of the conflicts between India and Pakistan, and braved flying into the new airport at Narita in Japan--which was for years under severe terrorist threat from the rice farmers whose lands had been confiscated. We flew many missions of mercy because of our special status with the State Department, and this sense of adventure reminded me of how my father had been at the center of exciting world events. It helped me to feel an intense connection to him and the way he had lived his life.

It was in 1968 when the first rumblings of trauma within Pan Am began to filter into my awareness. At the annual stockholders' meeting of that year, Juan Trippe--the first and last airline tycoon--announced that he intended to retire. Not even his personal secretary, who had been with him for years, was aware that Trippe was stepping down. To the shocked audience, he announced that Harold Grey would be taking his place. Within the year, Grey was dead from cancer. An odd malaise seemed to settle over the company, but at the time, I would not have been able to pinpoint what I was feeling. It was as if there was no one really in charge anymore, and it reminded me of how I felt when my father died. Juan Trippe left Pan Am in the hands of men no more able than he to fathom the new rules of airline survival. Pan Am, like some magnificent but ungainly dinosaur, failed to adapt to a fundamentally changed world aloft. The long, painful death of Pan American World Airways had begun.

NEXT: PART II: SOARING DOWNWARD

Related