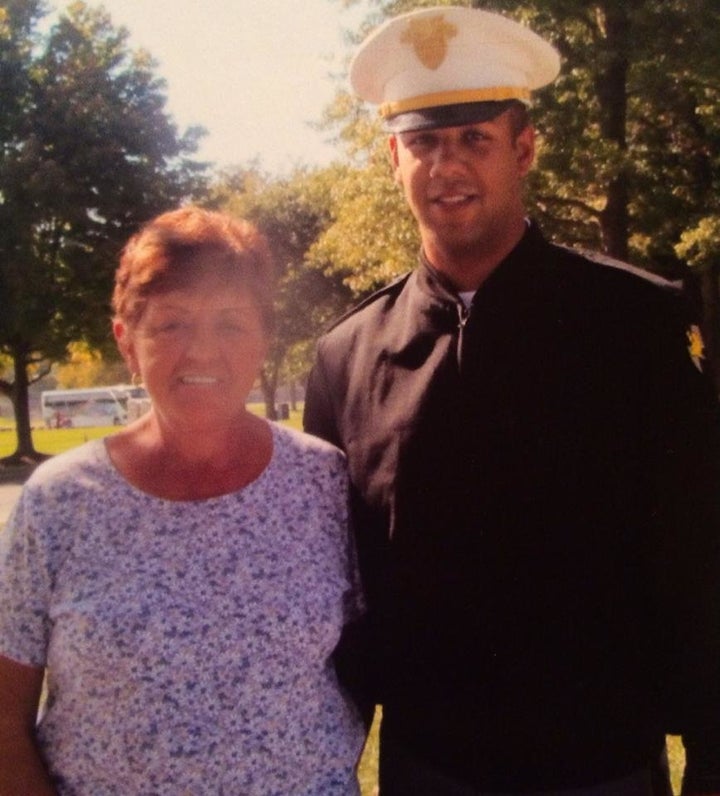 Considering the vast amount of misfortune Brandon Yarnovich has faced, he could've easily wound up dead or in jail at this point, the West Point junior told The Huffington Post while taking a quick break between classes.
Though Yarnovich, 21, had the odds stacked against him, the economics and systems engineering major is on his way to graduating college, serving his country and then launching a successful business career, mostly because his grandmother, Betty, wouldn't have it any other way. But Betty, 71, is worried she may not get to see Yarnovich reach those goals.
Betty was diagnosed with bladder cancer in October and has been saddled with medical bills she can't afford ever since.
"The only thing she wants to see in life, is see me graduate West Point," Yarnovich said. "That's one of the biggest things that keeps her alive."
Yarnovich's parents were shot and killed in separate incidents when he was a child. Yarnovich says he doesn't know the name of his father, who never married his mother, and died first. The details surrounding his mother, Leslie's murder remain murky, Yarnovich said. But according to a 1997 Post-Gazette story, she was shot to death when she was 23 by a friend at a housing project in Pittsburgh. 
After he was orphaned, Yarnovich's grandparents took him in and raised him in West Mifflin, Pennsylvania, as their own son. But then Yarnovich's grandfather, a U.S. Army veteran and steel mill worker, died from kidney-related disease when the West Point student was 5, leaving Betty to raise the boy on her meager fixed income. 
"She gave up everything in life to raise me," Yarnovich said. "She didn't really get to see the world because she's been raising kids since she was 20 years old."
Betty quit her waitressing job, which she had held for 35 years, so that she could be home full time to take care of Yarnovich. She pushed him throughout his childhood to excel in school and sports, and took a "tough" approach to parenting, Yarnovich said. She set her sights on him being the first in the immediate family to graduate from college.
That milestone is finally within reach; just a year and five months away. But Yarnovich feels demoralized by the fact that his grandmother, whom he calls "nunny," doesn't have the funds to pay her bills, and often talks about stopping her treatment because she can't afford it.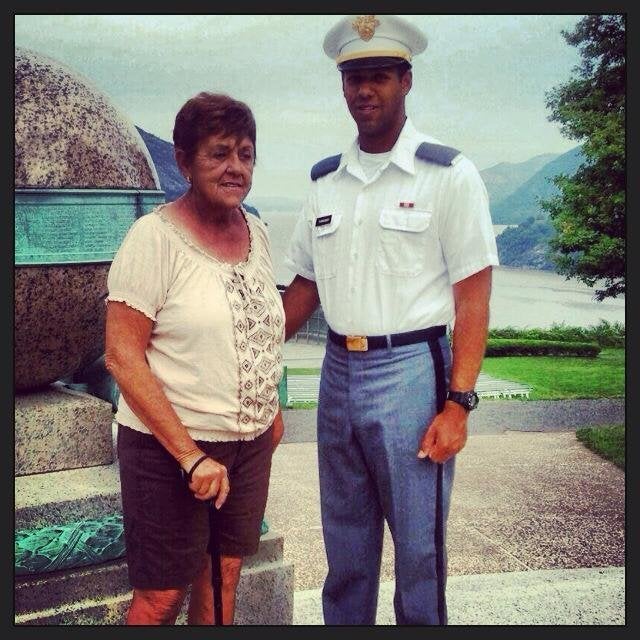 After she was diagnosed, Betty had her bladder and uterus removed, and has since undergone three rounds of chemotherapy.
Betty lives off of a fixed income of $3,022 and gets Medicaid, but that covers only 80 percent of her medical expenses. Her November medical bills totaled $3,856, which didn't include her chemotherapy treatments. She has less than $10,000 in savings, which is quickly dwindling due to her mounting expenses.
While her house is paid off, Betty is struggling to pay her utilities and other bills. She lives alone and ideally would like to get a visiting nurse and a wheelchair to help her get around the house, Yarnovich said.
Incurring debt due to cancer care is hardly unusual in the U.S. these days.
According to a study released by the American Society of Clinical Oncology last year, 27 percent of cancer survivors polled, which included those with health insurance, reported at least one financial hardship, such as debt or bankruptcy. 
When Yarnovich was home for Thanksgiving, and saw the devastating effects of the chemo on his grandmother's health and usually sunny disposition, he felt particularly dismayed.
Betty didn't eat anything at Thanksgiving dinner, and continued to resist food until Sunday. That evening she fell in the middle of the night and Yarnovich noticed there was blood in her colostomy bag. He called an ambulance and saw her off to the hospital before embarking on the six-hour drive back to school.
That's when Yarnovich decided to launch a GoFundMe campaign, with the hopes of raising $100,000 to support his grandmother's needs.
"I've seen the bills. I've seen her bank account," Yarnovich told HuffPost. He says he told his grandmother, "One way or another we'll figure this out and we'll get you the best treatment we can get you." 
Yarnovich has asked old teachers and friends in the community to visit while he's away at school. When a local news outlet ran a story about Yarnovich's fundraising efforts, Betty was overwhelmed to the point of not being able to speak when she saw a photo in print of the two of them posing together at West Point.
Yarnovich is hopeful that he'll be able to raise the money his grandma needs and continue to encourage her to move forward. When he returned home the weekend after Thanksgiving, Betty had resumed eating solid foods and was even able to stand up to brush her own hair.
As Christmas approaches, the family plans on incorporating their long-held traditions, with a few minor modifications.
Usually, Betty prepares mushroom and cabbage soup for Christmas Eve dinner. This year, her daughter, Lisa, will take on that role. Yarnovich and his aunt plan on buying Betty something "nice," something she can actually enjoy –- like a pack of yogurt or jello.
"She's feeling very chipper," Yarnovich said of how his grandmother has been holding up lately. "I can see the life coming back to her."
Learn more about Betty Yarnovich and how you can contribute to the GoFundMe campaign to help cover her medical bills here. 
This holiday, be reminded of why this season matters most -- giving back. HuffPost Impact & Innovation and HuffPost Voices have teamed up to feature stories from 12 families in need over 12 days between Thanksgiving and Christmas. Moms, dads and kids talk to us about working to get by, what they might go without this holiday and how you can help. Read all the stories here.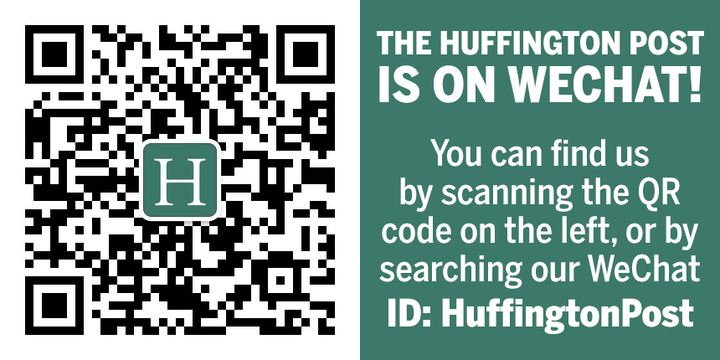 Calling all HuffPost superfans!
Sign up for membership to become a founding member and help shape HuffPost's next chapter