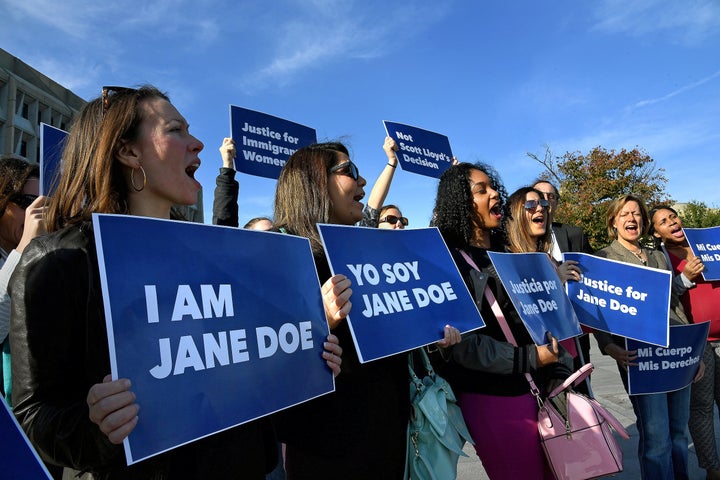 WASHINGTON ― For the fourth time in four months, Trump administration officials have refused to let an undocumented immigrant teenager seek an abortion, forcing her to sue to get one, according to a court filing Thursday.
The teenager, who came to the United States without authorization as an unaccompanied minor, alleges in a complaint that she asked to go to a clinic to terminate her pregnancy using her own funds two weeks ago, and has not to be allowed to do so.
It's yet another example of the Trump administration's Office of Refugee Resettlement (ORR) refusing a girl in its custody access to abortion. The American Civil Liberties Union, which is representing the teenagers, argues the administration's actions are a violation of the girls' constitutional rights. The girls' treatment is a result of policies by ORR Director Scott Lloyd that allow him or other officials to essentially veto immigrant teens' abortions as long as the individuals are in government custody.
Lloyd described abortion as "killing a human being" in an internal document revealed as part of the broader lawsuit against ORR, referring to a separate case of an immigrant teen seeking an abortion. That teenager was the victim of a rape, and was eventually allowed to terminate her pregnancy after court intervention.
"The Trump administration is effectively banning abortion for these young women," Brigitte Amiri, senior staff attorney with the ACLU Reproductive Freedom Project, said in a statement on Thursday about the latest teen seeking an abortion, referred to as "Jane Moe."
"We've already stopped the government from forcing three other 'Janes' to continue pregnancies against their will, but clearly, their heartlessness knows no bounds," Amiri said. "This administration is blatantly ignoring the fact that the Supreme Court has held that abortion is a fundamental constitutional right."
ORR officials "have pushed Ms. Moe further into her pregnancy," according to the complaint filed in court by the ACLU. "Without this Court's immediate intervention, Defendants will continue to deny Ms. Moe the ability to access abortion, and ultimately will force her to carry to term against her will," the complaint reads.
The past three teenagers represented by the ACLU were eventually able to obtain abortions against the government's wishes.
In court, Trump administration officials have argued that they are not blocking teens' access to abortion, because the individuals in question can agree to return to their native country ― potentially one that bars abortion or that they've left to seek asylum in the U.S. ― or be released to a sponsor, something the teens have no control over.
Department of Health and Human Services officials did the same on Thursday when asked about "Jane Moe."
"The Jane in this case, Jane Moe ― who entered the country illegally ― has the option to voluntarily depart to her home country or find a suitable sponsor," a spokesman for the HHS's Administration for Children and Families, which includes ORR, said in a statement.
"If she chooses not to exercise these options, HHS does not believe we are required to facilitate Jane Moe's abortion, out of concern and responsibility for the mother's best interests," the spokesman said.
This article has been updated to include a comment from the Department of Health and Human Services.
Before You Go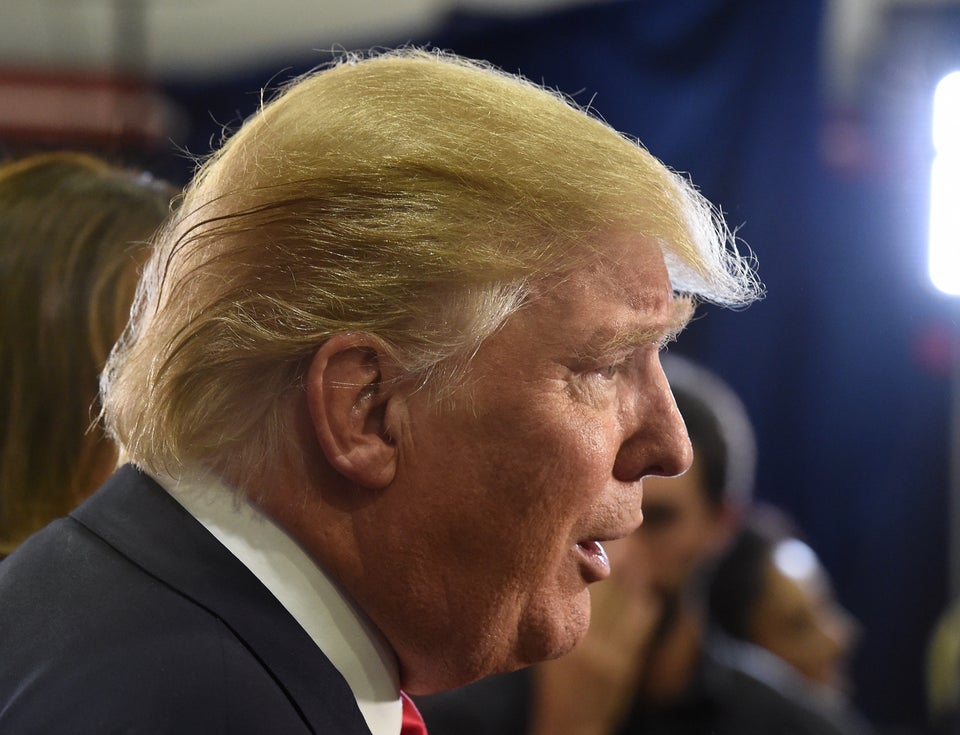 How Donald Trump Talks About Undocumented Immigrants
Popular in the Community