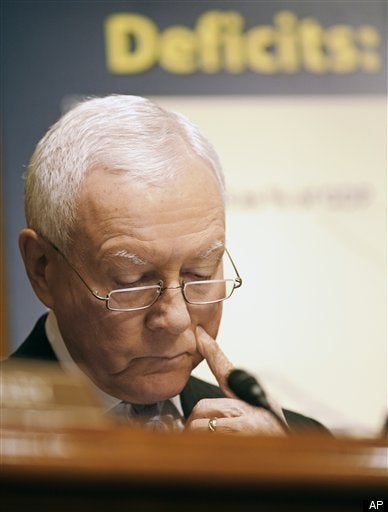 Sen. Orrin Hatch (R-Utah) says that Republicans need to get the money flowing the way the gay community does for Democrats -- though it helps, he said, that gay people aren't distracted by things like religion.
"Gays and lesbians don't pay tithing, their religion is politics," Hatch told 300 or so constituents at Dixie State University Tuesday night, the Salt Lake Tribune reports.
Hatch's remark was part of a longer screed about the supposed Democratic unity -- meaning, apparently, willingness to donate -- of unions, environmental groups and "personal injury lawyers" as well as gay rights activists. The Trib does not clarify whether the senator also claimed those groups are not religious.
Popular in the Community