One day after Heritage Action warned legislators not to vote for the Senate budget compromise, Sen. Orrin Hatch (R-Utah) warned that the group could become irrelevant if it continues on its radical path.
"The right is a multiplicity of various groups, some of which aren't even Republicans but who think they can control the Republican Party, and some of which have been good think tanks in the past but now are losing their reputation for some of this radicalness," said Hatch on MSNBC's "The Daily Rundown" on Thursday.
"Are you referring to Heritage?" interjected host Chuck Todd.
"Well yeah, of course I am," said Hatch. "Heritage used to be the conservative organization helping Republicans and helping conservatives and helping us to be able to have the best intellectual, conservative ideas."
He continued, "There's a real question on the minds of many Republicans now -- I am not just speaking for myself, for a lot of people: Is Heritage going to go so political that it really doesn't amount to anything anymore? I hope not. I'm going to try to help it survive and do well. Right now I think it's in danger of losing its clout and its power around Washington, D.C."
The group's opposition to a House plan to reopen the government and raise the debt ceiling helped kill that bill Tuesday. It also announced that a vote for the Senate compromise would count as a key vote on its congressional scorecard. The compromise still passed both houses, with the support of 87 Republicans in the House and 27 in the Senate.
UPDATE: 2:14 p.m. -- Matthew Streit, a Heritage spokesman, responded to Sen. Hatch in a general statement to The Huffington Post attacking Obamacare:
Heritage is fully dedicated to policy research of the utmost intellectual integrity. Everything our analysts warned would happen as a result of Obamacare is happening. Every day brings new reports of Americans losing jobs, losing work hours, losing the coverage they want to keep -- all because of this unworkable, unaffordable program that most Americans don't want. The Heritage Foundation wants to stop Obamacare from doing even more damage. We continue to seek policy solutions that will benefit all Americans, not political deals that would appease one political party or another.
CORRECTION: A previous version of this story misstated how 87 House Republicans and 27 Senate Republicans voted on the compromise budget bill: They voted for it, not against it.
Before You Go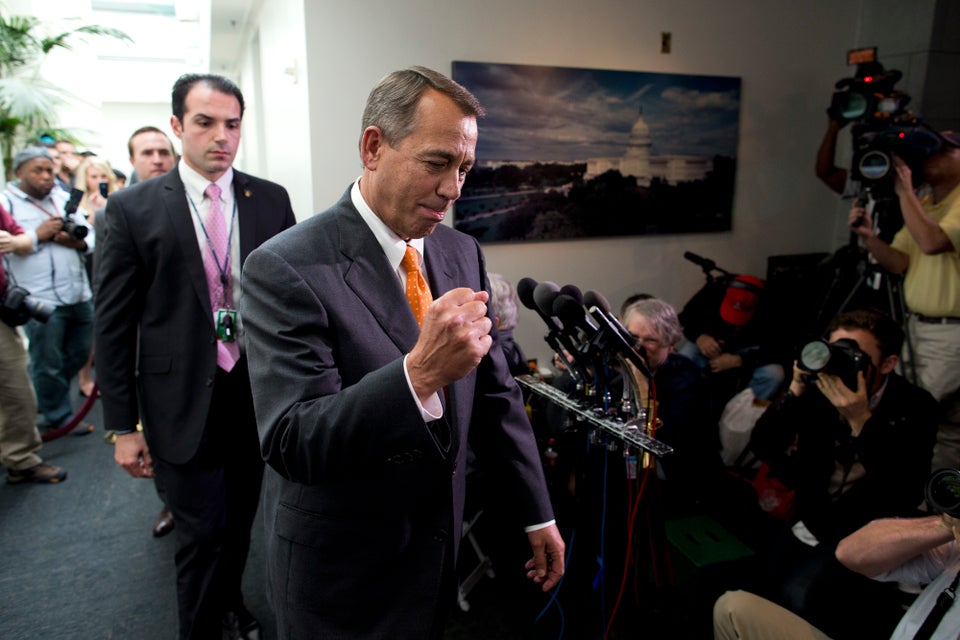 2013 Government Shutdown
Popular in the Community