WASHINGTON ― Sen. Orrin Hatch (R-Utah), the longest-serving Senate Republican, announced on Tuesday that he will retire at the end of this year.
"After much prayer and discussion with family and friends, I have decided to retire at the end of this term," Hatch said in a video posted on Twitter.
The announcement has reignited speculation that 2012 GOP presidential nominee Mitt Romney, who has been exploring a possible Senate bid, will seek the seat. Romney's Twitter account was updated on Tuesday with a new location, hinting at a future run for Senate. Instead of "Massachusetts," it now reads "Holladay, Utah," where he owns a home.
Hatch's expected retirement is a blow for President Donald Trump, who considered the seven-term senator a close ally and had urged him to stay in office.
Responding to Hatch's announcement on Tuesday, White House press secretary Sarah Huckabee Sanders said that Trump is "very sad" that Hatch is leaving, singling out his efforts on tax reform.
"The president certainly has the greatest and deepest amount of respect for Sen. Hatch and his over four decades of experience in the Senate," she said.
It would be a thorn in Trump's side if Romney runs for Hatch's seat. The 2012 GOP nominee has continually spoken out against the president, criticizing his comments about white supremacists over the summer. In a March 2016 speech during the Republican presidential primaries, Romney went after Trump as a "phony" and a "fraud."
Hatch, 83, has grown unpopular among Utah voters. A Salt Lake Tribune poll in October found that 75 percent of respondents said he should retire, including 56 percent saying that he "definitely should not" run again.
Last month, the newspaper published a scathing editorial on Hatch, calling for his retirement and criticizing his support of Trump's policies and "utter lack of integrity that rises from his unquenchable thirst for power."
"It would be good for Utah if Hatch, having finally caught the Great White Whale of tax reform, were to call it a career," the editorial board wrote. "If he doesn't, the voters should end it for him."
The editorial also characterized Trump's recent decision to slash the size of two national monuments in Utah, Bears Ears and Grand Staircase-Escalante, as "a political favor...done in return for Hatch's support of the president generally and of his tax reform plan in particular."
Two other GOP senators have announced their 2018 retirements: Sens. Bob Corker (R-Tenn.) and Jeff Flake (R-Ariz.), who have been much more critical of Trump.
This story has been updated to reflect that Romney's Twitter account was changed to a new location.
Before You Go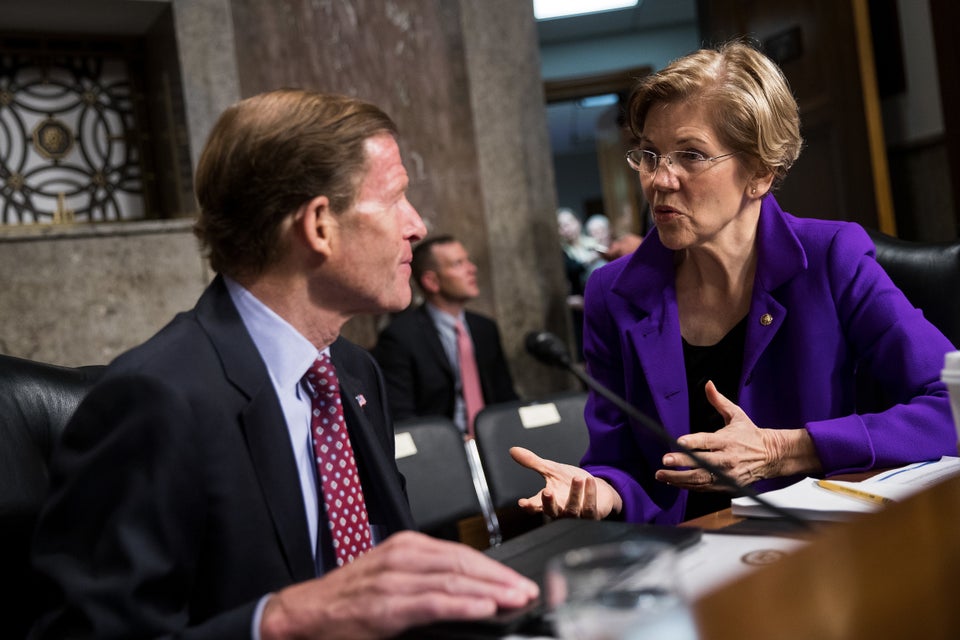 2017 Scenes From Congress & Capitol Hill
Popular in the Community