North Carolina's public television board has a new member: controversial author Orson Scott Card, who once compared President Barack Obama to Adolf Hitler and virulently opposes same-sex marriage. His appointment quickly came under fire from progressives in the state.
Progress North Carolina Action started circulating an online petition Monday calling on state Senate President Pro Tem Phil Berger (R-Eden) to rescind his appointment of Card to the University of North Carolina Television board of trustees. The group emphasized that Card, the author of Ender's Game, earlier this year compared Obama to the Nazi tyrant and said that Obama "is, by character and preference, a dictator."
Berger's decision to name Card as his sole appointee to the UNC-TV board was made earlier this year, but did not come to light until last week when UNC-TV announced the names of new trustees.
"We are trying to bring attention to what is an insulting appointment," Gerrick Brenner, executive director of Progress North Carolina Action, told The Huffington Post. "It seems clear that Phil Berger is trying to plant a lightning rod, a right-wing bomb thrower."
Berger is considering a bid for the GOP nomination to challenge U.S. Sen. Kay Hagan (D) next year.
Brenner said that reaction has been positive to his group's petition and that 2,500 signatures appeared within 30 minutes of the petition being released at 10 a.m. Monday.
Card compared Obama to Hitler in a May column in the Rhinoceros Times, later published on The Ornery American. He accused the president of trying to create a national police force, which would be staffed by "young out-of-work urban men." He claimed that Obama would then use this force to seize control of the country.
In other words, Obama will put a thin veneer of training and military structure on urban gangs, and send them out to channel their violence against Obama's enemies.

Instead of doing drive-by shootings in their own neighborhoods, these young thugs will do beatings and murders of people "trying to escape" -- people who all seem to be leaders and members of groups that oppose Obama.

Already the thugs who serve the far left agenda of Obama's team do systematic character assassination as a means of intimidating their opponents into silence. But physical beatings and "legal" disappearances will be even more effective -- as Hitler and Putin and many other dictators have demonstrated over and over.
Furthermore, Card claimed that Barack Obama was planning to set up first lady Michelle Obama as a puppet president after he completes his constitutionally limited two terms.
Brenner questioned why Card was placed on the UNC-TV board and wondered whether he would try to impose his beliefs on the station.
The UNC-TV board is advisory in nature. It makes recommendations to the board of governors of the University of North Carolina system, which retains final control over the station.
A spokeswoman for Berger did not return a request for comment on why Card was chosen.
Before You Go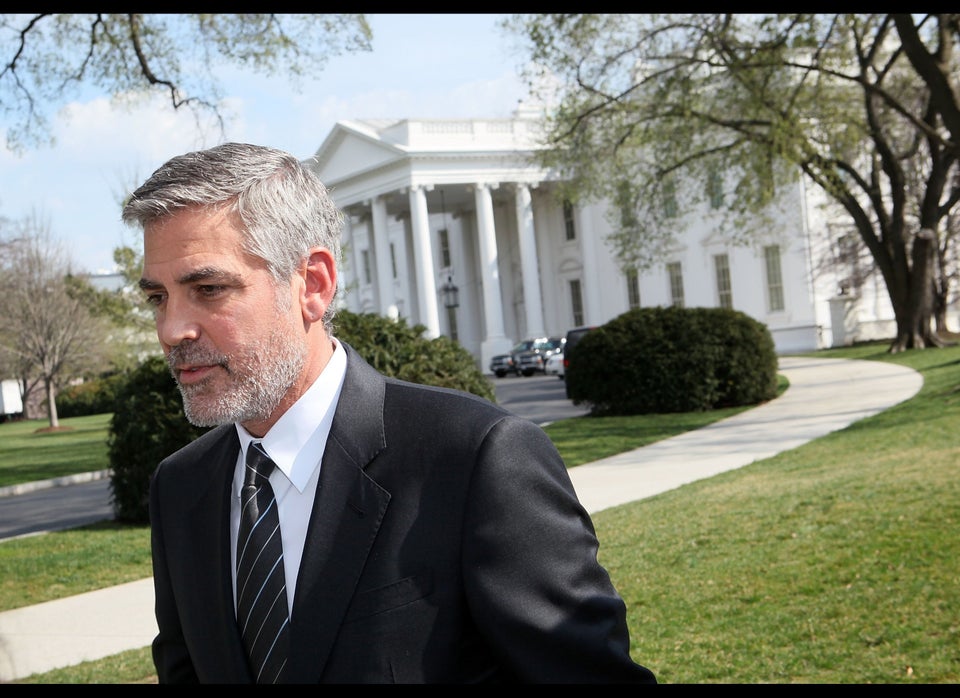 Obama With Celebrities
Popular in the Community