It's a surreal experience watching Netflix's logo flash on-screen before an Orson Welles film. It's even more surreal watching a brand new Welles film in 2018.
Forty-eight years after the director began production on "The Other Side of the Wind" ― following decades of reshoots, financial hurdles, legal battles with the Shah of Iran, lockdowns in a Parisian vault and the death of the filmmaker himself ― the long-lost movie is finally complete. And anyone with a Netflix account can watch it.
The resurrection saga of "The Other Side of the Wind" is both an Old Hollywood story and a New Entertainment tale. Welles is a relic of the way things used to work, when ornery directors would fight studios to scrap together three-quarters of an hour's worth of mysterious footage only to watch it go down in history as the most famous film never made. Netflix is an emblem of the industry today, a tech company teeming with resources other studios lack, eager to reinvent the distribution model and nail a streaming hit however it can get it.
The former might never have guessed that the latter would sweep in and save his little movie that never could. But here we are.
The story of "Wind" officially begins in 1969. At the time, Welles was in Guaymas, Mexico, acting in Mike Nichols' "Catch-22," a black comedy based on the famous Joseph Heller book. The project was one of the many acting roles Welles took during a decade spent living in Europe — a self-imposed period of exile that followed an infamous tug of war between the director and Universal over creative control of his 1958 noir "Touch of Evil." He'd struggled to get projects financed ever since. One day, Peter Bogdanovich, then working as a critic, arrived in Mexico to interview Welles for the American Film Institute. In conversation, Bogdanovich casually mentioned that John Ford, one of their mutual favorite directors, was struggling to get work.
It upset Welles so much he felt compelled to make a movie about it.
"I didn't sleep last night thinking about what you told me about Ford,'" Welles told Bogdanovich. The "Last Picture Show" director mimed as much to me in an interview last month, demonstrating a growly impression of Welles. "I've got this movie about an aging macho film director and a young filmmaker. I've been thinking about it for a long time. I'm gonna do it next."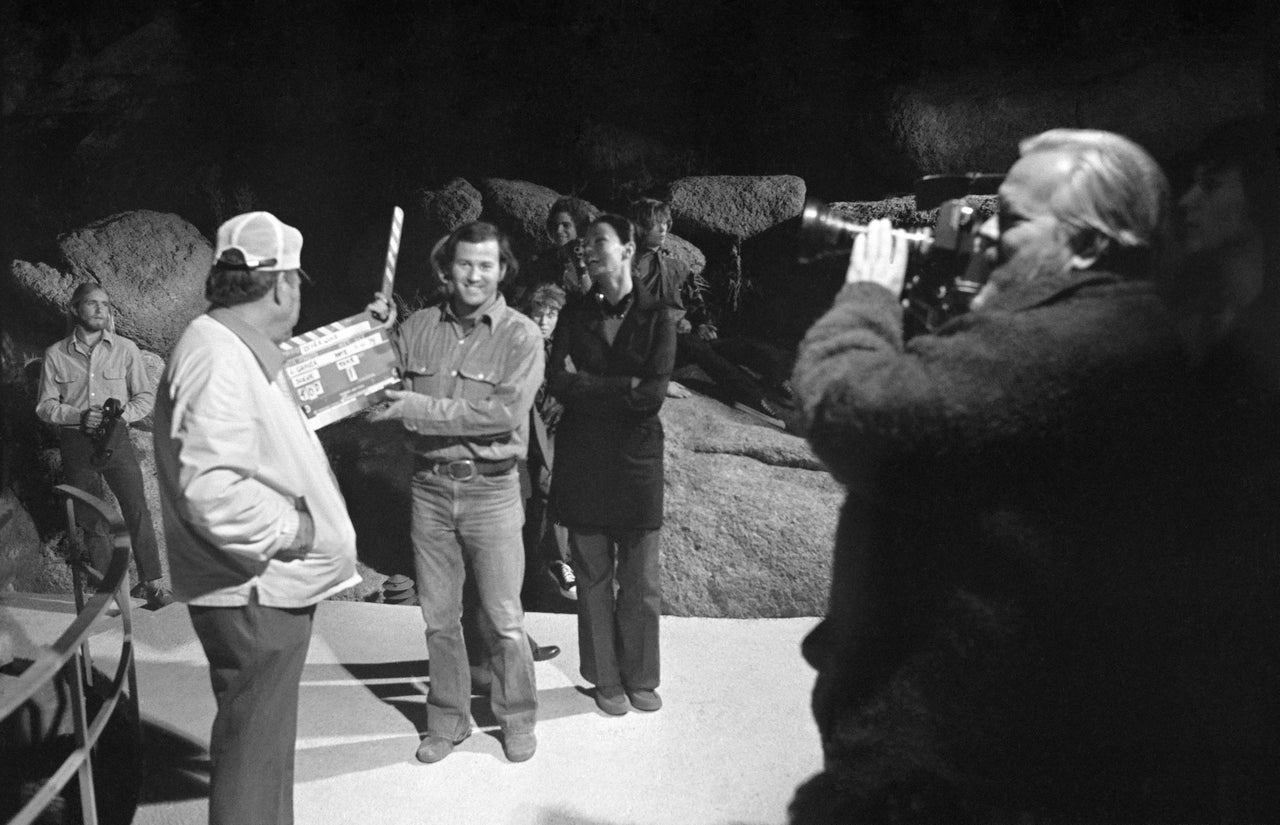 A year later, Welles started filming what he hoped would be his grand return to Hollywood. "I think I have to make a very successful box office picture," Welles confessed in an old interview from the time period, excerpted in "They'll Love Me When I'm dead," Morgan Neville's new documentary about Welles. "I think I'm getting too old to not have made one."
Styled as an unorthodox mockumentary, "Wind" follows Jake Hannaford, an acclaimed director inspired by Ernest Hemingway. Played by John Huston, Hannaford is scrambling to finance his next picture. Meanwhile, a younger director, played by Bogdanovich, is inching onto his scene. The movie hops between Jake's 70th birthday party — shown in a collage of footage shot by a crew of fake news reporters — and Jake's movie-within-the-movie, Welles' satire of '70s art house cinema.
Jake's movie is a knock at Michelangelo Antonioni, whose films Welles once slighted as "perfect backgrounds for fashion models." It imitates the romance plot of the Italian filmmaker's "Zabriskie Point" — Welles even shot the party scenes at a house next door to the one blown up at the end of Antonioni's movie. The resulting story is a largely plotless series of languid and psychedelic sequences where a young man (Bob Random) and a female hippie (Oja Kodar, Welles' romantic partner and collaborator who co-wrote the story) wordlessly gaze at each other across desert landscapes and vacant passageways. With a trippy orgy bathroom sequence and a five-minute sex scene in a car passenger seat, the erotic sequence is unlike anything Welles had ever made.
"Wind" at large is an autobiographical reflection of Welles' decadeslong frustration with the Hollywood studio system. In an old interview dug up for Neville's documentary, Welles references the time RKO Pictures drastically re-edited his 1942 movie "The Magnificent Ambersons," chopping 43 minutes from the cut against Welles' wishes. It was a betrayal from which he never recovered. "They destroyed 'Ambersons,' and destroyed me," Welles said.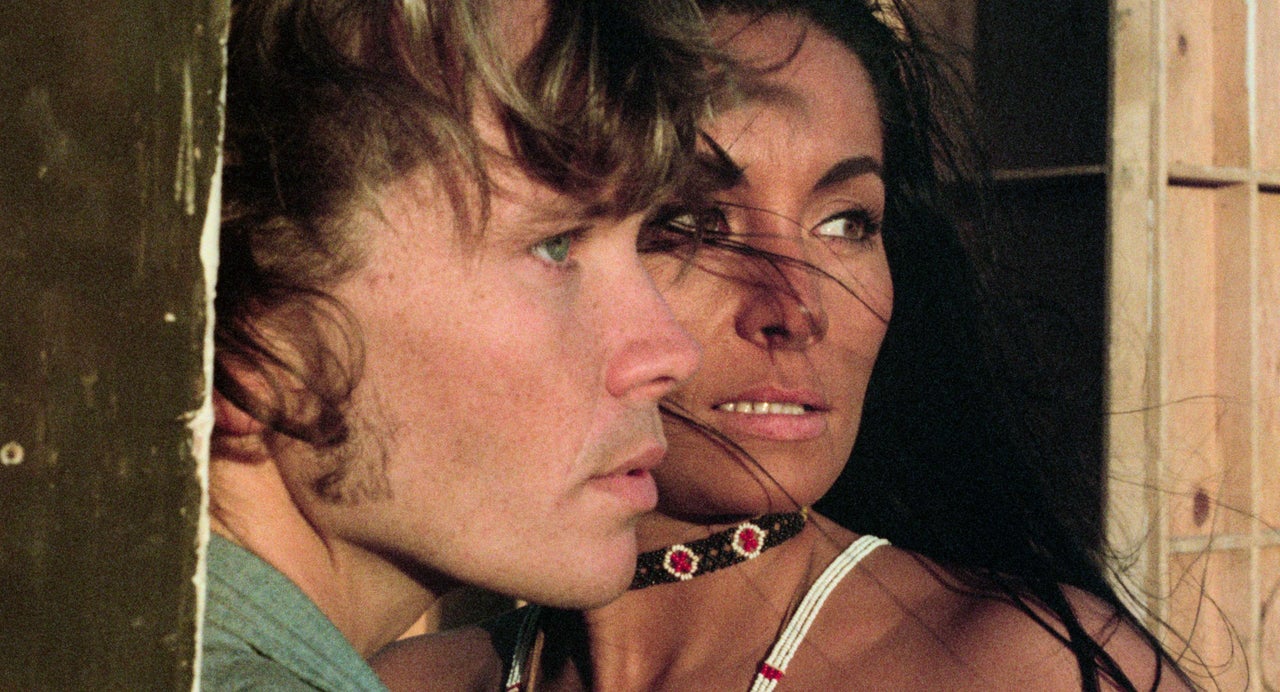 But reality began mirroring "Wind" all too closely. Just as his fictional character Jake encountered countless hitches in the process of making his movie, Welles faced an almost laughable series of complications. He repeatedly lost funding; an unexpected tax bill from the U.S. government and an alleged embezzlement scam on set derailed finances further. A spotty money arrangement with the brother-in-law of the Shah only complicated things anew. As the "Wind" shoot stretched on, Welles couldn't afford to pay the crew, so his cinematographer, Gary Graver, was forced to work on adult films to pay the bills; Welles even helped Graver (working under the pseudonym Robert McCallum) by editing a lesbian sex scene in the 1975 porn film "3 A.M."
Casting was another issue. Weeks into filming, Welles allegedly fired Rich Little, the supporting actor who originally played Brooks. Production shut down so many times it took the crew six years to complete principal photography.
Even after the last scene of the movie was shot in 1976, more bad luck ensued. Throughout the mid-'70s and early '80s, Welles wrestled over the rights to the original negative in one of the most ridiculously complicated ownership disputes in Hollywood history. A substantial chunk of the film's budget came from Astrophore, a French production company owned by Mehdi Bushehri, who also happened to be the brother-in-law of the Shah of Iran. After the Shah was overthrown in the 1979 Iranian Revolution, the "Wind" negative ― an asset of the previous regime ― was impounded in a vault in Paris by Ayatollah Khomeini.
Welles continued to edit his own workprint of the movie until 1983. When he died in 1985, messy legal disputes raged on. The film's three beneficiaries ― Kodar, Welles' daughter Beatrice Welles and Bushehri's heirs― failed to reach an agreement over the copyright, and for the next three decades Bogdanovich, original "Wind" producer Frank Marshall and Polish producer Filip Jan Rymsza fought to get their hands on the negative. Finally, in March 2017, Marshall and Rymsza acquired the original print from the Parisian vault, totaling over 1,000 reels of film and 100 hours of footage. That's when the daunting task of reconstructing a 40-year-old movie without its director began.
"It was like dredging up the Titanic," post supervisor Ruth Hasty explains in the behind-the-scenes featurette Netflix created, "A Final Cut for Orson."
Welles had edited roughly 45 minutes of the footage before he died, so editor Bob Murawski, who helped restore the film, had a template for pace and style. "There was enough material Orson cut to give us a pretty good indication of what [he] had in mind for the whole picture," Bogdanovich told me. On top of Welles' workprint, they had his script, script notes and Bogdanovich and Marshall's memories from being on set.
One of the biggest post-production challenges, Marshall told me, was restoring the sound. "The first time I heard any of the film I couldn't understand 85 percent of what was being said," sound recording mixer Scott Millan explains in the featurette. The sound editing team used software to clean up the inaudible dialogue and blend original audio with ADR (Automatic Dialog Replacement) to repair everything from a single word to half a line. There's just one problem with recording ADR for a 48-year-old movie: most of the cast is no longer alive. The film hired sound-alikes, including John Huston's son, actor Danny Huston, who thankfully does a pretty excellent impersonation of his father.
"It's quite magical connecting with his voice," Huston said in the featurette as he watched his father on-screen, echoing his own voice back to him. "It brought him back to life."
Beyond the few bits of ADR, some added visual effects, and a change to the opening voiceover, the final result is essentially all Welles'.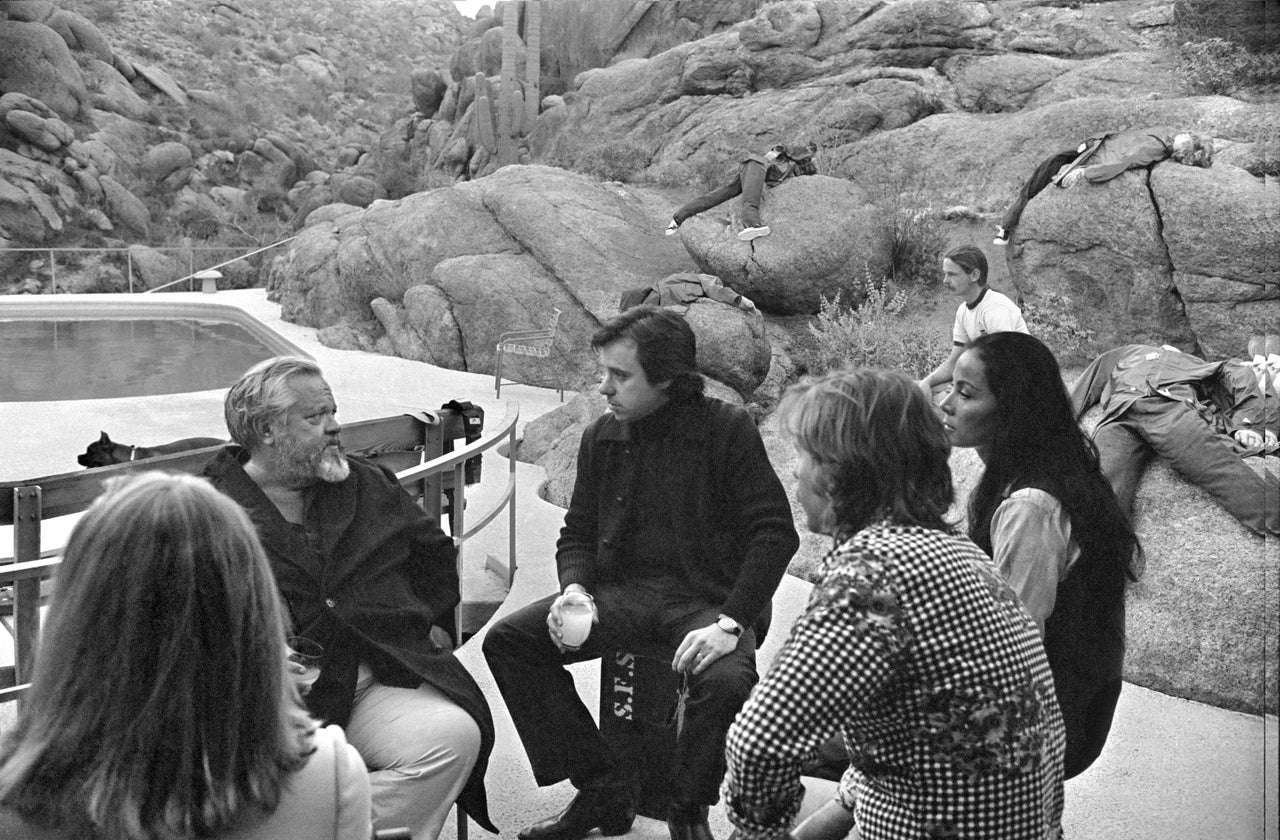 Today, after nearly half a century of delays, Marshall somehow categorizes his excruciating wait as a "blessing."
"Taking this amount of time has actually helped us to finish it the best possible way, because technology caught up with us," he told me. Years ago, he said, he might not have been able to digitize the various film stocks Welles and Graver used ― 35mm, 16mm, black-and-white and color. He might never have been able to restore a year's worth of almost-unusable audiotape.
Potential disaster still lingered over the movie as recently as this summer. The film was pulled from Cannes Film Festival this year after French theater owners demanded a 36-month window between streaming and theatrical releases. Given that Netflix prefers to stream their movies the same day they hit theaters, and refused to change its rules for Cannes ― though recently, Netflix slightly expanded the release window ― the festival booted Netflix's films from the competition slate, eliminating festival awards potential. So Netflix yanked "Wind," among other titles, entirely.
But Marshall claims the controversy worked to the producers' advantage, giving them more time to make last-minute tweaks. "Maybe it was meant to be that it took this long," he said.
"Wind" is getting a limited theatrical run, but most audiences will experience Welles' final film in the same place they binge shows like "House of Cards" and "American Vandal." Netflix, the company accused of murdering cinema as we know it, will be the primary purveyor of Welles' extended legacy. It will preserve the 48-year-old movie in streaming glory, making it accessible to more people than Welles could have ever imagined, some of who could care less what "Rosebud" means.
"People who don't know pictures are going to say, 'What else did this guy make? He's pretty good!'" Bogdanovich said with a laugh.
Welles might not have guessed that a DVD-subscription-service-turned-media-conglomerate would serve as his late-stage hero, but I doubt he'd have a problem with how things turned out.
After all, when press asked Welles, before production on "Wind" even began, what kind of audience he hoped would watch his movie, Welles responded: "I hope everybody."
"The Other Side of the Wind" is available on Netflix on Nov. 2.
Oliver Whitney is a film critic and culture writer living in Brooklyn.
Related
Popular in the Community