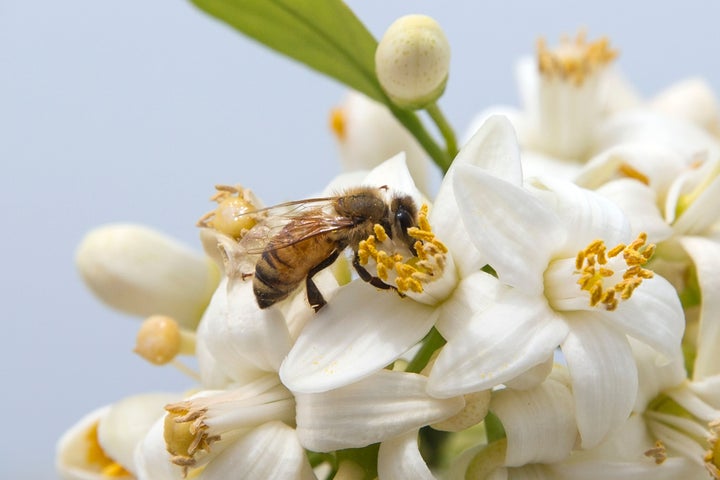 Here is some buzz-worthy news.
Ortho, a Scotts Miracle-Gro brand of garden pest-control products, is taking bees under its wings. On April 12, the company announced it will stop using a class of chemical called neonicotinoids — or neonics for short — which have been linked to population decline in bees, in its products.
The Associated Press reports that Ortho said it has already removed neonics from the majority of its products used to control garden pests and plans to remove it from all the rest of its products in two to five years.
"This decision comes after careful consideration regarding the range of possible threats to honey bees and other pollinators," Tim Martin, general manager of the Ortho brand, said in a press release. "While agencies in the United States are still evaluating the overall impact of neonics on pollinator populations, it's time for Ortho to move on."
According to researchers, neonics attack the central nervous systems of insects, killing them or making them vulnerable to deadly diseases and predators, AP reports.
Neonics are popular because they're extremely easy to use. The pesticide is coated onto the seeds that farmers plant to grow crops like corn, soy and canola, according to NPR. Problem is that residue from the pesticide gets in the pollen and nectar, which bees eat.
A study conduced in the U.K. found that bees are attracted to the chemical and get a buzz from it that's similar to the one humans get from nicotine.
"I think it's a surprising result," scientist Nigel Raine, who authored a News & Views piece that accompanied the study told NPR. "Because the data suggest that they can't taste the [pesticides], but they are still preferring them."
Ortho is believed to be the first major lawn and garden company in the U.S. to ban the use of the chemicals, according to AP.
And it's a decision that beekeepers are cheering on.
"It's actually rather exciting," Tim Arheit, president of the Ohio State Beekeepers Association told The Columbus Dispatch. "It is great to see a corporation taking the lead."
REAL LIFE. REAL NEWS. REAL VOICES.
Help us tell more of the stories that matter from voices that too often remain unheard.
BEFORE YOU GO
PHOTO GALLERY
Honeybees Fitted With Micro-Sensors