In what's quickly becoming an annual tradition, the Romanian team behind the controversial "Orthodox priests" calendars is offering a steamy way to ring in the new year.
As in the 2013 and 2014 editions, the 2015 Orthodox Calendar features 12 months of hunky models striking homoerotic poses alongside religious iconography. This year's edition is called "S.A.L.I.G.I.A.," featuring photos that pay tribute to social tolerance while staying true to the ecclesiastical feel of years past, with a distinctly Russian angle.
Take a look at one of the images from the calendar here, then scroll down to keep reading: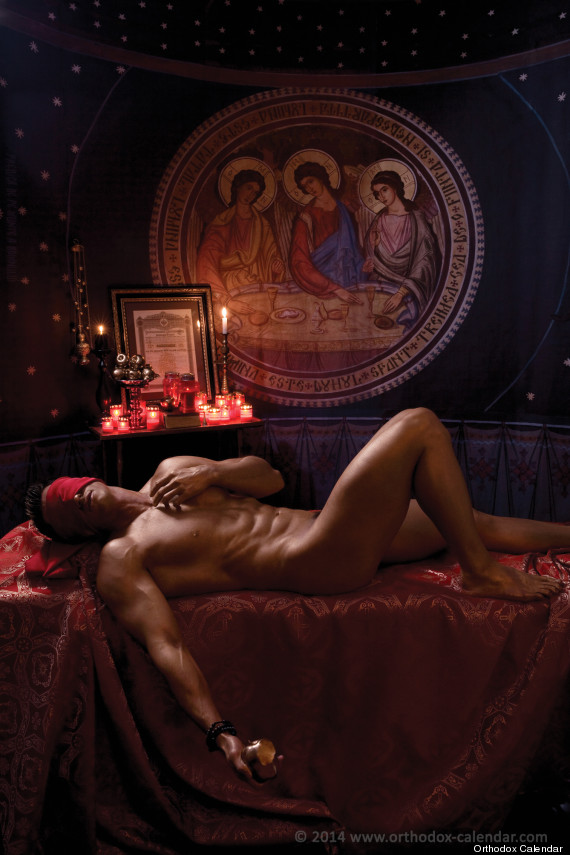 "The story takes place on the right bank of the Moskva River south of Moscow, where some priests believe that same-sex unions are NOT a sign of the coming apocalypse, contrary to what Russian Orthodox Patriarch Kirill may claim," one of the calendar's organizers, who asked not to be identified, told The Huffington Post. "These priests set out, in a humorous way, to remind the world that homosexuality is NOT one of the 7 deadly sins and in fact that Jesus Christ never even referred to homosexuality as a sin!"
The Orthodox Calendar team, he added, is "still the only organized global effort against homophobia in the Orthodox region" and as such, organizers and models "are more enthusiastic than ever to work on this new series illustrating the ancient sins forgotten by a declining church obsessed with demonizing" the lesbian, gay, bisexual and transgender (LGBT) community.
NOTE: As in previous years, the calendar is not intended to be used for religious purposes. It is a work of artistic expression and political and social commentary promoting the modernity and dynamism of persons involved in the Orthodox Church.
Before You Go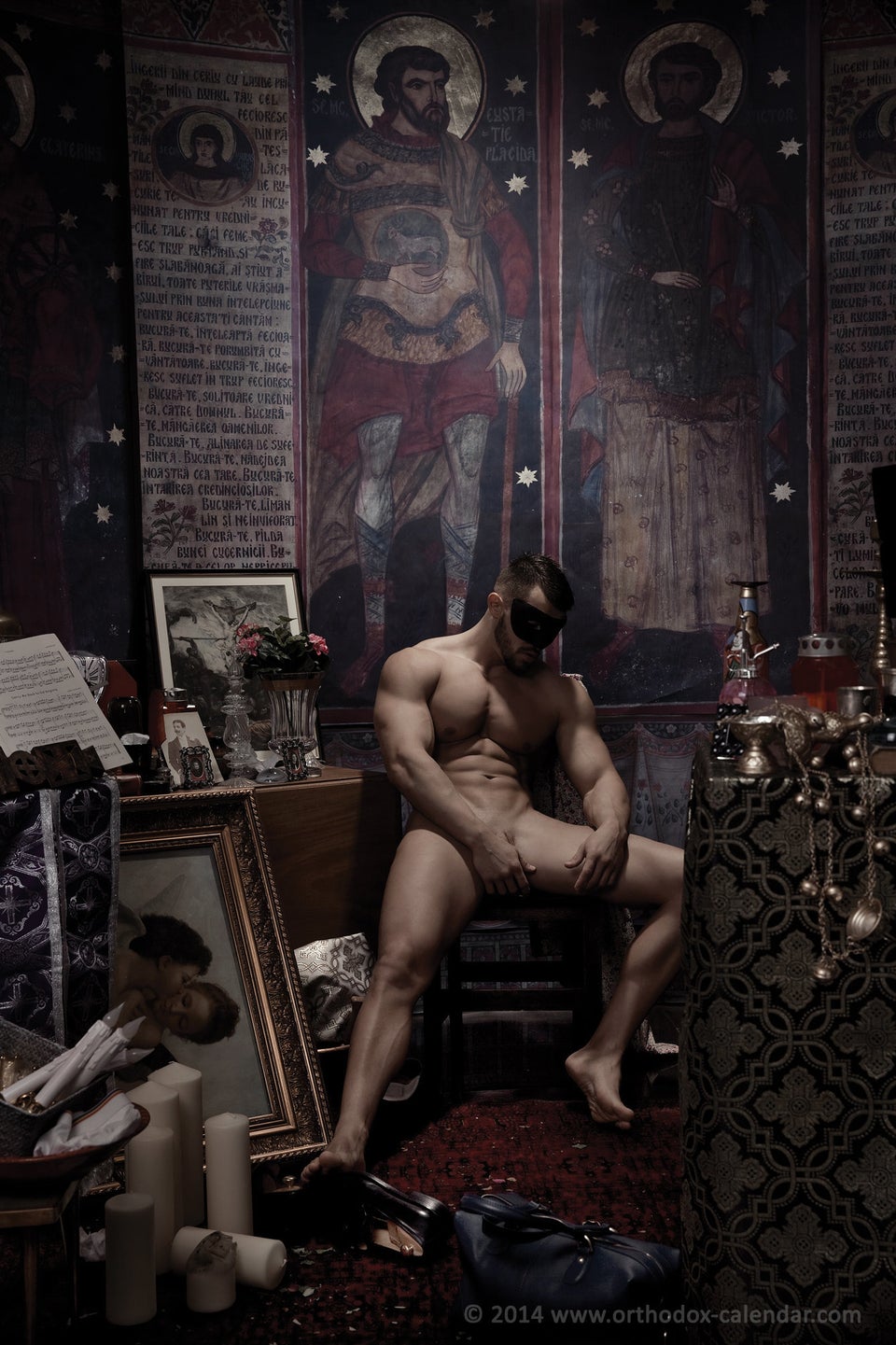 "S.A.L.I.G.I.A." 2015
Popular in the Community