If you thought it was tough to organize a couple hundred guests at your wedding, imagine if 25,000 well-wishers decided to drop by.
A wedding between two members of one of the largest Ultra-Orthodox Jewish communities in the world attracted 25,000 guests on Tuesday, The Independent reported.
The groom is 18-year-old Shalom Rokeach, the grandson of the Chief Rabbi of the Hasidic Belz Rebbe community. Because Rokeach is the only male grandchild, it is assumed that he will succeed his grandfather as leader of Belz Rebbe.
The bride is 19-year-old Hannah Batya Penet, who is also a member of Belz Rebbe.
Hasidic Jews from around the world descended on Jerusalem to witness the event, which lasted until dawn. Per tradition, the bride's face was covered by a veil throughout the ceremony. The ceremony also included ritual dancing and vows recited under a chuppah.
According to The Daily Mail, Belz Rebbe has its roots in a 14th century Polish town of the same name. The community was officially founded in 1817, and currently includes about 7,000 families around the world.
As huge as this wedding was, it is dwarfed by the nuptials of V.N. Sudhakaran and N. Sathyalakshmi, who hosted 150,000 guests on their Big Day in India in 1995.
Click through the slideshow below to see photos from Tuesday's Belz wedding.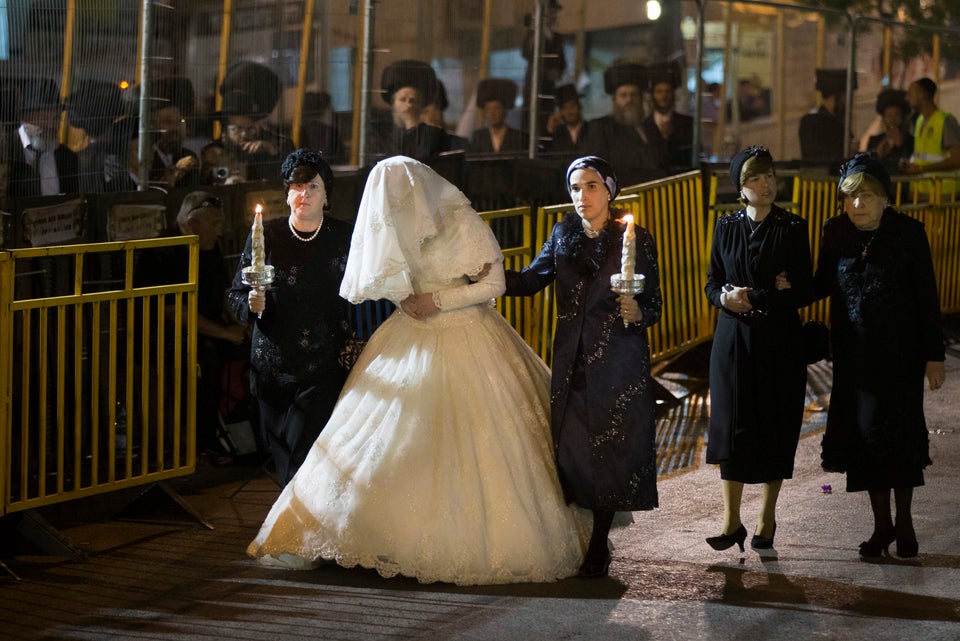 Shalom Rokeach and Hannah Batya Penet's Wedding
Support HuffPost
A No-B.S. Guide To Life
Related
Popular in the Community