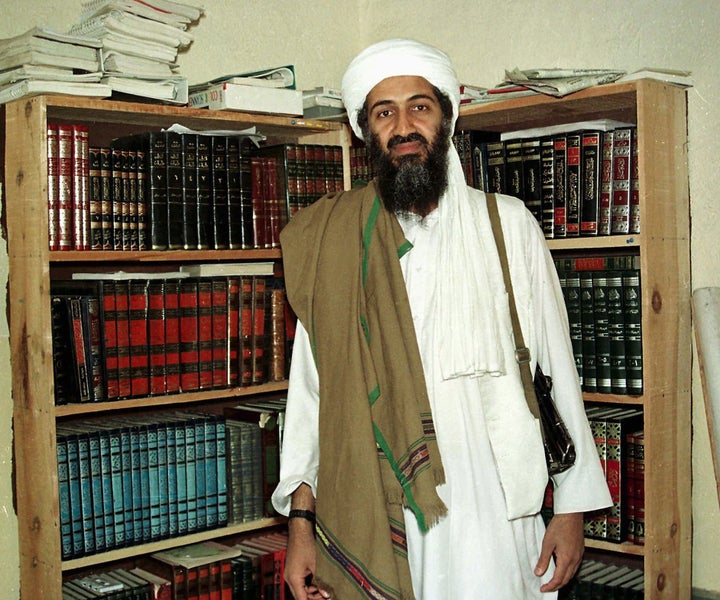 DUBAI, May 6 (Reuters) - Al Qaeda promised retribution to the United States and its allies, including Pakistan, to avenge the death of its leader Osama bin Laden, the militant group said in a statement on Friday.
Calling bin Laden a martyr, the Islamist militant group promised to soon release an audio recording made by its leader a week before he died. The statement on Friday was the first by the group confirming bin Laden's death, five days after U.S. President Barack Obama announced that they had found and shot him in a U.S. raid in Pakistan.
"Oh glory, glory. Sheikh Osama did not build an organisation that will die with his death and leave with his exit," using the honorific sheikh, or "leader".
"Congratulations to the Islamic umma (community) for the martyrdom of its son Osama."
Osama and his militant group al Qaeda (meaning "the base" in Arabic), became the United States' most wanted target nearly a decade ago when their followers hijacked jetliners and slammed them into the World Trade Center towers and the Pentagon, killing thousands.
Bin Laden, the wealthy son of a construction magnate in Saudi Arabia, founded al Qaeda in the 1980s when fighting in Afghanistan. After the Sept. 11 attacks and being pursued by the United States, the group became less centralised, and regional wings, most notably in Yemen, have operated more independently.
In the statement, al Qaeda vowed not to deviate from the path of armed struggle and said bin Laden's blood "is more precious to us and to every Muslim than to be wasted in vain."
Early on Monday, a small team of U.S. commandos assaulted a compound in the Pakistani town of Abbottabad near the capital Islamabad, shooting bin Laden him in the head and then later burying his body at sea.
"It will remain, should God Almighty allow, a curse that hunts the Americans and their collaborators and chase them outside and inside their country," the militant network said.
"We call upon the Muslim people of Pakistan, on whose land Sheikh Osama was killed, to rise up and revolt to cleanse this shame that has been attached to them by a clique of traitors and thieves ... and in general to cleanse their country from the filth of the Americans who spread corruption in it."
After bin Laden's death, U.S. officials said they performed Islamic religious rites and eased his body into the sea, a measure taken by many as a sign that they did not want to bury him in a place that could become a martyr's shrine.
Al Qaeda urged the United States to treat the bodies of Osama bin Laden and those killed with him in the raid with care, and to return their bodies.
"We warn the Americans not to harm the corpse of the sheikh or expose it to any indecent treatment or to harm any members of his family, living or dead, and to deliver the corpses to their families," it said.
Washington said bin Laden's body was treated with respect, and he was reported to have been washed and covered in a white shroud in burial preparations that lasted nearly an hour. Muslim tradition holds, however, that a dead body must be buried in the ground.
"Any harm done will open the doors of evil upon you doubly, and you will not have anyone but yourselves to blame." (Additional reporting by Yara Bayoumy, editing by Reed Stevenson)
REAL LIFE. REAL NEWS. REAL VOICES.
Help us tell more of the stories that matter from voices that too often remain unheard.