Sometimes novelty doesn't translate.
World Cup-goers in Brazil this summer can take in a game and have a drink with an Osama bin Laden lookalike at his tavern, Bar do Bin Laden.
Realizing that he looked like the now-dead al Qaeda leader, owner Ceará Francisco Helder Braga Fernandes renamed his Sao Paulo club and put up at least 100 photos of himself in his bin Laden getup, posing with patrons, according to What About Sao Paulo blogger Andrew Creelman.
(Story continues below.)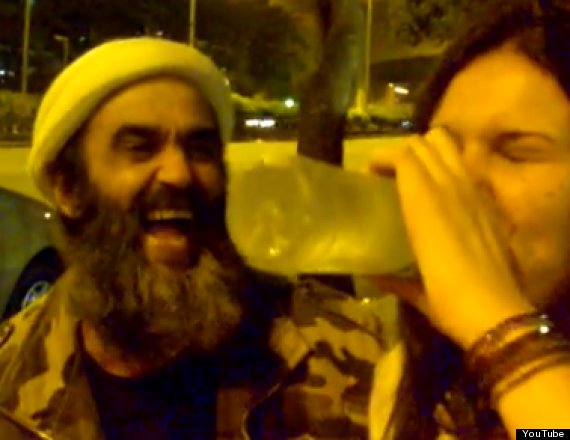 "I'm not gonna lie; the pride this guy has about being a Bin Laden lookalike is pretty unsettling," Creelman wrote. "Interestingly, he is on every picture on the wall except one. Wanna know who that picture is of? Well if you guessed Jesus Christ, you'd be absolutely right! I left there feeling pretty confused!"
News site Vocativ said the owner first noticed he bore a resemblance to bin Laden when motorcyclists began snapping pictures of him just weeks after the Sept. 11, 2001, terror attacks in the United States. When he asked the bikers why they were clicking away, they told him he looked like bin Laden. The apolitical Fernandes saw a marketing opportunity and replaced the name of his club, Barbas (Whiskers), with its current title.
"I am a man of good will. I can't stand violence," Fernandes, 54, told Vocativ. "But this was great for business. No one calls me Francisco anymore. It's Osama or bin Laden."
Believe it or not, the bin Laden concept has caught on. Now there are about a dozen establishments in Brazil named after him, including a restaurant called Bin Laden and Family, according to Vocativ.
Crazy, yes. But is it any crazier than a KFC-styled Hitler fried chicken restaurant?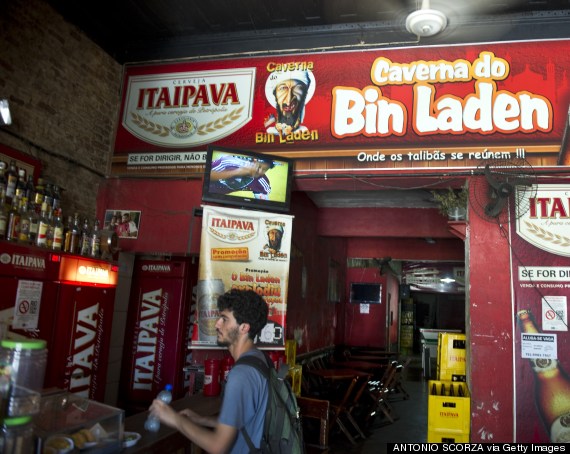 Popular in the Community