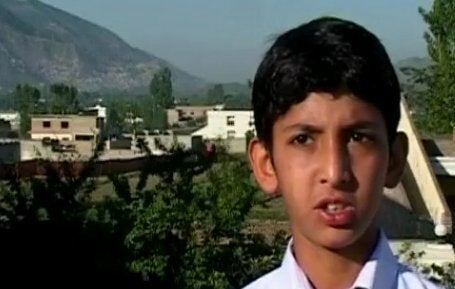 The media has been rife with speculation over the day-to-day goings-on inside Osama bin Laden's top-secret Pakistani mansion prior to the Al Qaeda frontman's death May 1.
In the wake of the killing, a 12-year-old boy who lived near to the compound in Abbottabad has come forward, telling of his experiences with the bin Laden family. The adolescent claims he even adopted two of their pets, one of which can be seen in the video.
"I used to go their house...they gave me two rabbits," he says.
Many have professed surprise at the compound's somewhat limited security, and from the boy's description, many of the measures seem less than state-of-the-art. "They had installed a camera at the outer gate so that they could see people as they entered the house," the boy says, but offers no further details.
Watch the boy speak about his firsthand experience with bin Laden here: