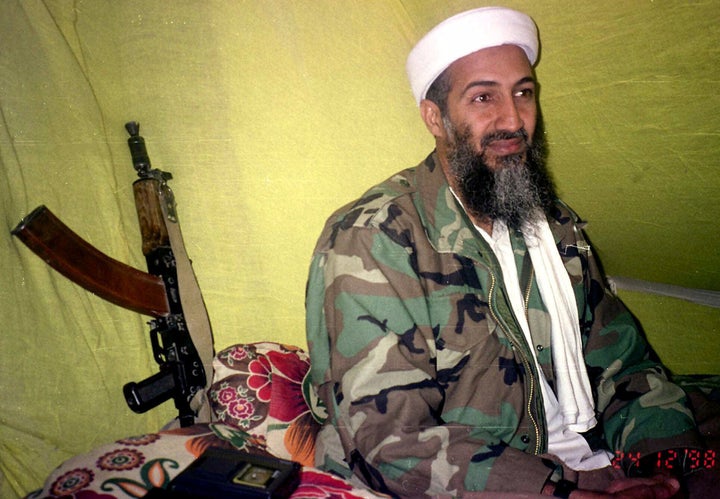 WASHINGTON (Reuters) – The United States may release later on Tuesday photos of Osama bin Laden's burial at sea but no final decision has been made, a U.S. official told Reuters, speaking on condition of anonymity.
The Obama administration has been weighing whether to make public photos of bin Laden's corpse as proof that he had been killed during a raid by U.S. forces on his mansion hide-out in Pakistan.
The al Qaeda leader's body was flown out of the country, brought to a U.S. aircraft carrier, given Islamic funeral rites and slipped into the north Arabian Sea in a weighted body bag on Monday.
There is also video of the burial ceremony, a second U.S. official said.
The first U.S. official did not offer details about the decision-making process ahead of the possible release of photos on Tuesday.
But President Barack Obama's top counterterrorism adviser acknowledged earlier on Tuesday that the Obama administration was weighing the pros and cons of releasing photographic evidence.
"There is not a question at this point I think in anybody's mind that bin Laden is dead, and so I know there are some people who are interested in having that visual proof. This is something we are taking into account," John Brennan told National Public Radio.
"But what we don't want to do is to release anything that might be either misunderstood or that would cause other problems."
"We're looking at these issues and we'll make the right decisions."
Releasing photos of the burial at sea could be less controversial than images of bin Laden's corpse. His shrouded body was placed in a weighted bag and eased into the north Arabian Sea, the U.S. military said.
Still, some analysts warned that objections from some Muslim clerics to the sea burial could stoke anti-American sentiment. The clerics questioned whether the United States followed proper Islamic tradition, saying Muslims should not be buried at sea unless they died during a voyage.
REAL LIFE. REAL NEWS. REAL VOICES.
Help us tell more of the stories that matter from voices that too often remain unheard.