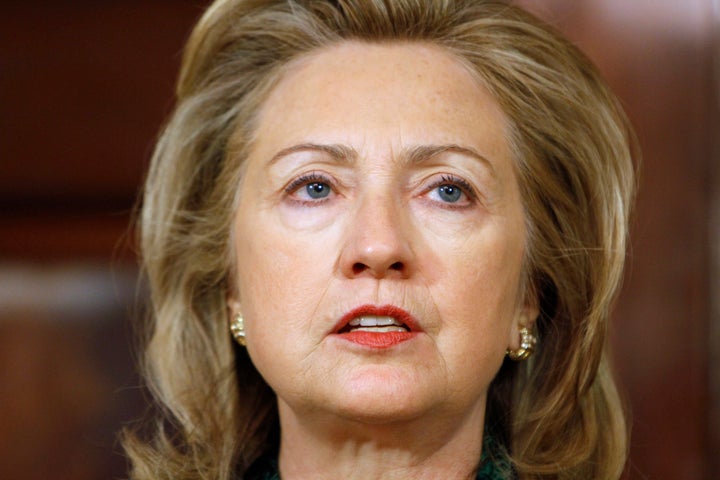 WASHINGTON (Reuters) - The U.S. killing of Osama bin Laden shows that the Taliban cannot defeat the United States in Afghanistan and that it should abandon its ties to al Qaeda, U.S. Secretary of State Hillary Clinton said Monday.
Clinton spoke after it was announced that bin Laden had been killed in a U.S. helicopter raid on a mansion near the Pakistani capital Islamabad, ending a long worldwide hunt for the mastermind of the Sept. 11, 2001 attacks on the United States.
Bin Laden was for years sheltered by the Taliban in Afghanistan, leading to a U.S. invasion that toppled the Taliban regime there in late 2001 and ushering in a nearly decade-long war between U.S.-led forces and the Islamist group."In Afghanistan we will continue taking the fight to al Qaeda and their Taliban allies while working to support the Afghan people as they build a stronger government and begin to take responsibility for their own security,'' Clinton said.
"Our message to the Taliban remains the same, but today it may have even greater resonance: you cannot wait us out, you cannot defeat us, but you can make the choice to abandon al Qaeda and participate in a peaceful political process,'' she added in brief remarks at the State Department.
(Reporting by Andrew Quinn and Arshad Mohammed: Editing by Paul Simao)
Related
Popular in the Community