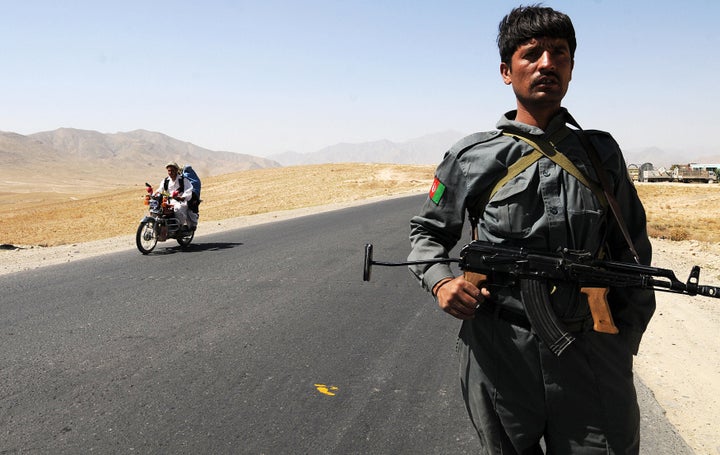 President Obama and heroes in the American military and intelligence communities have sent a message to the international terrorist organization al Qaeda and others who seek to harm American citizens. We have demonstrated the unwavering resolve of the U.S. to pursue international terrorists wherever they may hide and proven the strength of our coordinated efforts to eradicate terrorist networks and bring those who would kill innocent civilians to justice.
Nothing will ever bring back the thousands of Americans tragically lost on September 11, 2001, taken from our world too soon by Osama bin Laden and his gang of cold blooded murderers. We should also remember that Al Qaeda's trail of death spans the globe. Indeed, since September 11, al Qaeda has ruthlessly murdered thousands of Muslims. For grieving families from Arlington and New York City to Islamabad and Cairo, bitter justice has been served and tepid solace can hopefully be reached.
The tragedy on September 11 brought the American people together in a spontaneous display of unity as a nation, and I'm glad to see that unity emerging again. No matter what divides us, we all share the experience of being Americans, and in a very real sense, we were all attacked that fateful day.
Following the September 11 terrorist attack, I joined most Americans in supporting the eradication of al Qaeda's training camps in Afghanistan. We were savagely attacked, and it was appropriate to dismantle the terrorist group responsible.
Today, in 2011, it is estimated that fewer than 100 members of Al Qaeda remain in Afghanistan. Al Qaeda's network is spreading its roots throughout the globe, in places like Yemen, Somalia, Pakistan, and even the United States. We must focus on al Qaeda like a laser, wherever they reside. This operation against bin Laden, through a targeted strike involving cooperation between special forces and intelligence, is a perfect example and suggests that a more focused strategy can be successful.
The biggest security threat to America isn't one person or one country, rather the ideologies and conditions that fuel extremism and terrorism. Our influence throughout the world is determined not just by the strength of our military, but also the vitality of our economy and the values of our great democracy. Ultimately our national security is much more dependent on ending desperate poverty, funding good schools, and empowering women in the developing world while eradicating international terrorist networks like al Qaeda. With bin Laden dead and al Qaeda in Afghanistan largely extinguished, it's time we revisited the wisdom of continuing the war in Afghanistan.
We must remain vigilant, keeping America and our troops serving overseas safe and secure. Bin Laden's death does not end al Qaeda or the serious threat it poses to America and our allies.
Congressman John Garamendi sits on the House Armed Services Committee.
Popular in the Community