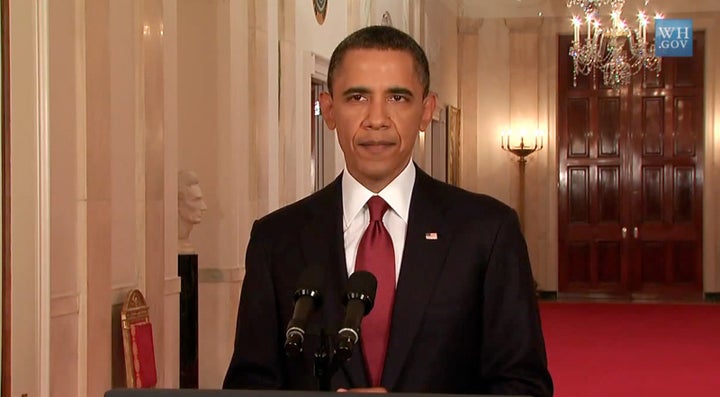 The announcement of Osama Bin Laden's death last night, which peaked at 4,118,000 page views per minute during President Obama's statement on television, pushed traffic up by 24 percent globally, but wasn't enough to break the top 15 news events according to new numbers from Akamai.
The company's Net Usage Index for News shows near real-time results for the global news traffic, and the breakdown of the top 14 reveals soccer's dominance with only a single non-soccer event -- the 2010 U.S. mid-term elections -- breaking into the top 5. Last week's royal wedding came in at 6th, with 5,398,731 peak page views per minute, and the all-time record was on June 24th with over 10 million page views per minute. On that day, Multiple World Cup qualifying matches were simultaneously being played during the longest-ever Wimbledon tennis match (between John Isner and Nicolas Mahut).
While last night's events didn't chart in the top 10 with Akamai, they did take down CNN's mobile site and push Twitter to record heights with over 3,000 tweets per second. CNN Money reports that this is the longest sustained tweet rate the company has ever seen.
Below, check out the traffic spike over the past 24 hours and the top 14 news events as rated by Akamai.
LOOK: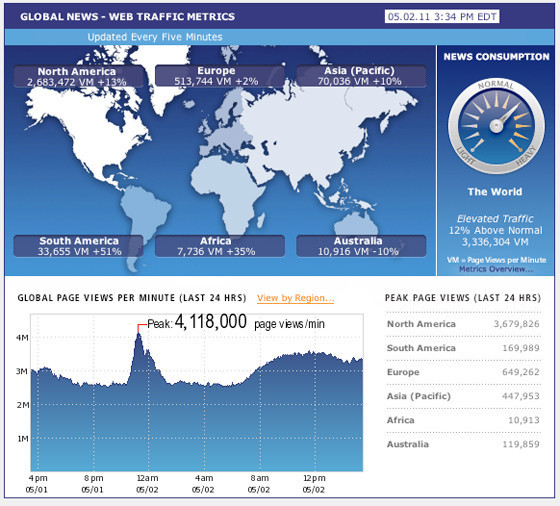 LOOK: