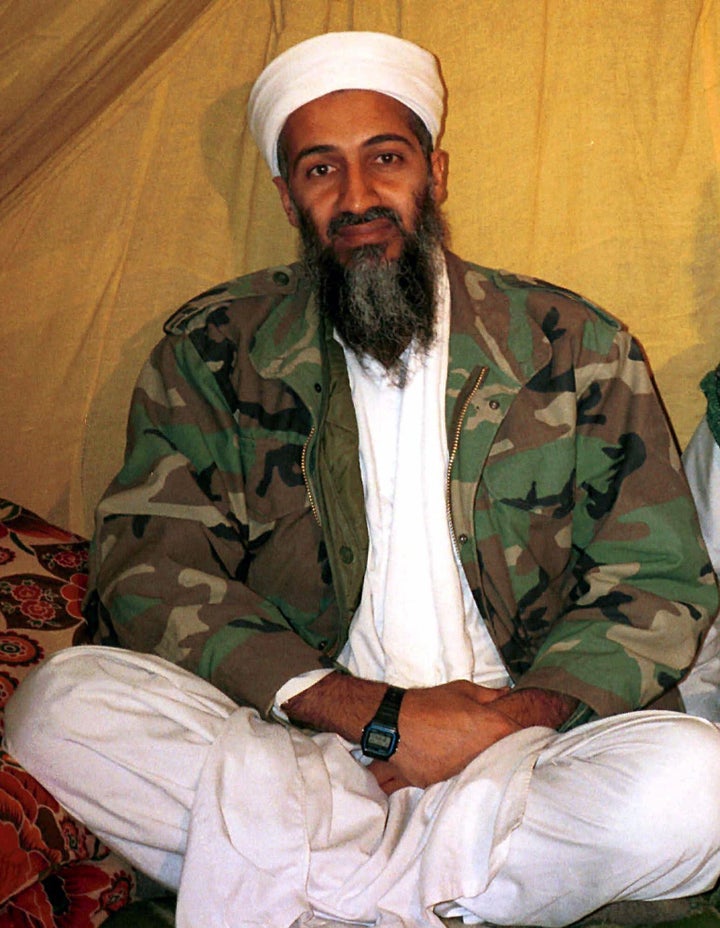 WASHINGTON -- President Barack Obama will not release photos of Osama bin Laden's dead body as proof that he was killed, White House Press Secretary Jay Carney said in a Wednesday briefing.
Carney read from a transcript of a presidential interview with CBS' "60 Minutes" set to air Sunday. In the interview, Obama says he discussed the issue with Defense Secretary Robert Gates, Secretary of State Hillary Rodham Clinton and intelligence teams and they all agreed it was best not to release the images.
"It is important to make sure that very graphic photos of somebody who was shot in the head are not floating around as an incitement to additional violence or as a propaganda tool," the president said in the interview.
"We don't need to spike the football and I think that given the graphic nature of these photos, it would create some national security risk," he said. "We don't trot out this stuff as trophies."
Obama said there is "certainly" no doubt among al Qaeda members that bin Laden is dead so "we don't think a photograph in and of itself is going to make any difference."
"The fact of the matter is, you will not see bin Laden walking on this earth again," he added
Top U.S. intelligence officials have been increasingly divided over the benefits of releasing photos as proof that the al Qaeda leader was killed Sunday during a U.S. raid on his compound in Abbottabad, Pakistan.
House Intelligence Chairman Mike Rogers (R-Mich.) announced Wednesday that he opposed the photos' release because the action could complicate matters for U.S. troops serving in Iraq and Afghanistan.
"The risks of release outweigh the benefits," Rogers said in a statement. "Conspiracy theorists around the world will just claim the photos are doctored anyway."
He questioned how Americans would react if al Qaeda killed a top U.S. military leader and released photos of the body on the Internet. "Osama bin Laden is not a trophy," he said. "He is dead and let's now focus on continuing the fight until Al Qaida has been eliminated."
Senate Intelligence Chair Dianne Feinstein (D-Calif.) has also said that she sees no need to release photos since other evidence has already proven that bin Laden is dead.
"The DNA has been dispositive," she said.
But Senate Homeland Security Chairman Joe Lieberman (I-Conn.) and the panel's top Republican, Sen. Susan Collins (Maine), said during a Monday press briefing that it "may be necessary" to release photos to prove to the public once and for all that bin Laden is dead.
"My own instinct is it's necessary to release those pictures," Lieberman said, "but I will respect whatever decision the president makes."
In stark contrast to Obama's final decision, CIA Director Leon Panetta declared Tuesday during an interview on "NBC Nightly News" that there was never "any question that ultimately a photograph would be presented to the public."
"The bottom line is, you know, we got bin Laden and I think we have to reveal to the rest of the world that we were able to get him and kill him," Panetta said.
Carney declined to weigh in on Panetta's comments, saying only that the president made his decision Wednesday morning.
At the Wednesday briefing, Carney also insisted that the manner in which bin Laden was killed was carried out lawfully. The fact that bin Laden wasn't armed when he was killed has raised questions about whether U.S. military operatives had any intention of capturing him alive -- which intelligence officials have said was an option.
The team of Navy SEALs had the authority to kill bin Laden if their safety was at risk, Carney said, and the raid was conducted in a manner fully consistent with the laws of war. "There is simply no question that this mission was lawful…. We acted in the nation's self-defense," he said.
Carney wouldn't give any details about whether others on the compound were firing at them or how bin Laden resisted arrest.
"We've gotten to the point where we cannot cross lines" by giving more details on the operation, he said. "We've revealed a lot of information and been as forthcoming with facts we can be. ... We've gone to the limit of our ability to do that and still maintain some of the things we need to maintain and be kept secret."
Carney also left open the possibility that enhanced interrogation techniques may have been used to compel al Qaeda operatives to give information about bin Laden's whereabouts.
"I can't categorically rule out" that such techniques may have been used at some point in the process of tracking down bin Laden, he said.
This article has been updated to include the press secretary's comments about President Obama's "60 Minutes" interview.
Popular in the Community