Now you can take out an international terror suspect without breaking the bank -- or going to Pakistan.
It was only a matter of time before someone started hosting reenactments of the Osama Bin Laden raid, conducted more than a year ago. For only $325 and a trip to Minnesota, you can join an elite team of Navy SEALs for a day and tell all your buddies that you were the one who killed the al-Qaeda leader.
Sealed Minds, a gun-safety and defense instruction center in New Hope, recently opened a 10,000-square-foot studio for the live role-playing game, according to Minnesota Public Radio.
PHOTOS of the Osama Bin Laden raid game (Story continues below):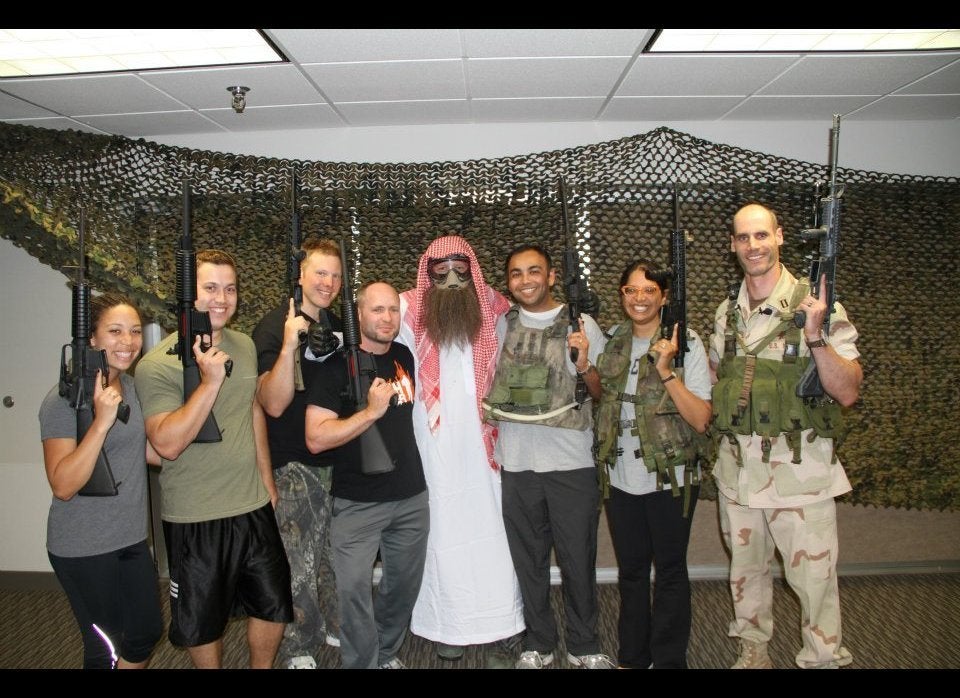 'Osama Bin Laden Raid' At Sealed Mindset
Participants -- of which there have been 137 so far -- use high-end paintball guns to mow down a guy wearing a robe and beard, after a mission briefing from a former Navy SEAL, The Atlantic reports. They'll creep around the reenactment facility, get live-fire practice and plenty of hype from instructors.
The moment when you meet Bin Laden is supposed to be intense, according to the company's Facebook page. Take it from Madeleine Baran:
"All of a sudden, there was Bin Laden, ten feet away, screaming. He held a gun in each hand and immediately started firing. Patnaik panicked and started screaming, too. She managed to get off a few shots, and Bin Laden slumped to the ground. His robe and turban were covered in blue splotches from Patnaik's paintball gun."
Of course, he's not the real Bin Laden. The real founder of al-Qaeda was killed on May 2 last year during a SEALs mission at a villa in Abbottabad, Pakistan.
Popular in the Community