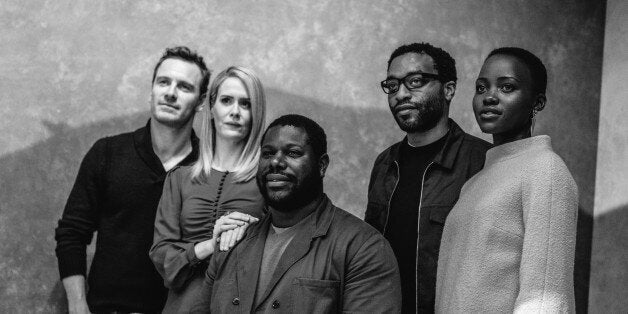 Welcome to For Your Consideration, HuffPost Entertainment's breakdown of all things Oscar. Between now and March 2, 2014, executive arts and entertainment editor Michael Hogan and entertainment editor Christopher Rosen will chat about awards season, and discuss which films will make the most noise at the 86th annual Academy Awards.
Rosen: Hello, Mike! I'm not even sure we should have this chat -- or any other this Oscar season -- since the Best Picture winner at the 86th annual Academy Awards is "12 Years A Slave."
This is the business we've chosen, but, man: that piece reads like some high-grade Oscar rabble-rousing. (Indeed, Buchanan raised the ire of a number of more established Oscar bloggers, like Kris Tapley.)
That is not to question his feelings about "12 Years A Slave," either: Steve McQueen's film has earned rave reviews from nearly everyone who has been lucky enough to watch it so far. (I'm set to see it this week.) It's more indicative of the reality of Oscar politics. The initial favorite is often later knocked off at the end, mostly due to the fact that going wire-to-wire in a world of nitpickers and arrow-slingers is all but impossible. (Just ask David Fincher and Team "Social Network.") Even "Argo," last year's September favorite and the eventual Best Picture winner, didn't hold that pole position when the Oscar nominations were announced in January.
Is "12 Years A Slave" the absolute best movie to come out in years and a future source of oxygen? I certainly hope so! Yet, as we know, the best film often doesn't win Best Picture. Putting that kind of statement out into the world on Sept. 7, just under six months before the Academy Awards, feels reckless. Which is actually what gives me some pause. Buchanan is a very level-headed and intelligent writer (full disclosure: we used to work together at Movieline), and he's not the type to go out on such a limb without actual belief to back him up. Maybe he's actually right?
Hogan: Hey, Chris. As someone who saw the same screening Kyle Buchanan did on Friday night, I can tell you that I agree with him on this much: "12 Years a Slave" is a major filmmaking achievement that demands to be taken seriously. So seriously, in fact, that I didn't want my own first word on the film to have anything to do with something as superficial as its Oscar prospects. So, I hope you'll indulge me as I toss out a link to an essay I published over the weekend about how the film challenges us to look around at the injustices in our own world.
Beyond that, here's what Chiwetel Ejiofor himself told me Sunday when I asked how he felt about the early Oscar buzz:
Obviously, you want a good reaction to the film. But at the same time, I don't want people to come into the film bringing all of that stuff in. I want people to make up their own minds about it.... I think it's sort of a shame for the experience for people to hear too much -- the buzz, the hype, the whatever you want to call it.
With all that said, I guess I should acknowledge that here I am doing exactly what I said I didn't want to do a few short days ago. So maybe give credit to Buchanan for skipping the phony sanctimony and getting right to the question everybody both does and does not want to ask: Is this film going to win Best Picture at the Oscars?
For one thing, it's too early to tell. But I also think you have to ask some hard questions before you start engraving the trophies.
Are large numbers of people going to watch and enjoy this film? It may be mind-blowing, gorgeously shot, and packed with performances that will fill you with dread and wonder. It might even belong in every classroom in the country. But "12 Years a Slave" is a tour through hell -- one that existed in our own country, populated by people to whom most of us are related (on one side or another, as TIFF artistic director Cameron Bailey, who happens to be black, pointed out at the gala screening). And for all the talk of redemption, there is none for the vast majority of people in this story. Will the vast majority of moviegoers sign up for a ride like that?
Will audiences and voters revolt at the unflattering portrait of America? As one Oscar strategist said to me over the weekend, "Hollywood's white guilt should never be underestimated." And yet Hollywood tends to prefer its self-flagellation served with a strong chaser of inspirational schmaltz. So while "12 Years a Slave" may be a far superior cinematic achievement than "Lee Daniels' The Butler," I think the latter may actually be an easier Oscar sell. It's a crowd-pleasing, commercially successful Civil Rights film from a really, really popular African-American director, starring two possible Academy Award nominees (one of them arguably the most famous media personality on Earth), and repped by Harvey Weinstein. McQueen, meanwhile, is, well, a testy Brit. I think Buchanan may underestimate the number of people who, however unfairly, will feel as if they are being lectured and object to that.
Can Fox Searchlight seal the deal? I love Fox Searchlight, but they do not live for Oscar night the way The Weinstein Company does. They're part of a publicly traded company that has to make decisions based on revenue, not awards. Which may explain how "The Artist" tap danced away with all those Oscars that, in my humble opinion, should have gone to "The Descendants." (Here's where you say Searchlight made it happen with "Slumdog Millionaire," but that film was a feel-gooder released before Harvey found his way back from the post-Miramax wilderness.)
Will some inaccuracy come to light, and will the marketing team be able to survive it? Because you can bet that, for as long as this film looks like a real threat, opposition researchers will be poring over the original book and accompanying documentation, looking for inaccuracies that ding its credibility, just as we saw with "Argo" (which managed to beat back the attack), as well as "Lincoln" and "Zero Dark Thirty" (which didn't).
Again, none of this has anything to do with the quality of "12 Years a Slave." It's a truly excellent, unforgettable film. I applaud everyone involved. But I think supporters of the film might be better off viewing it as an Oscar underdog with a legitimate shot, rather than a prohibitive winner.
Rosen: Well, to your first point, in the last 20 years of Best Picture winners, there are two films, "Million Dollar Baby" and "Schindler's List," that could reasonably qualify as outright bummers. ("The English Patient," while sad, was romantic in a classical sense.) Which should make Team "12 Years" happy: "Schindler's List" is a movie many are already comparing "12 Years A Slave" to in both content and impact. This is where I'd point out, however, that "Schindler's List," in addition to being a great movie about a historical atrocity, was also a coronation for Steven Spielberg, a Hollywood legend who was snubbed and overlooked by the Academy for 20 years; Steve McQueen is not Steven Spielberg.
I write all this, of course, without having seen the movie -- and that's the biggest problem with this whole thing. If "12 Years A Slave" isn't the best movie in 100 years, it's going to underwhelm the great deal of people who read Kyle's piece. ("Eh, it wasn't that good," the always popular refrain of awards season.) That Chiwetel Ejiofor guy was on to something. I wonder what McQueen thinks?
Hogan: Well, we have some idea. At the press conference on Saturday, McQueen declined to indulge in awards speculation. "My expectations have been met," he said. "I made the movie. [...] If anything else comes our way, it'll be great."
There are times when I would pshaw a statement like that, but in this case I'm inclined to believe him. "12 Years a Slave" does not feel like an exercise in Oscar-baiting. That's why it's so good.
Rosen: For everyone's sake, I hope being so good is good enough to push "12 Years A Slave" through the next six months. Because we still have six more months of this, and "August: Osage County," the next ZOMG Best Picture lock, premieres on Monday night. It really is Chinatown.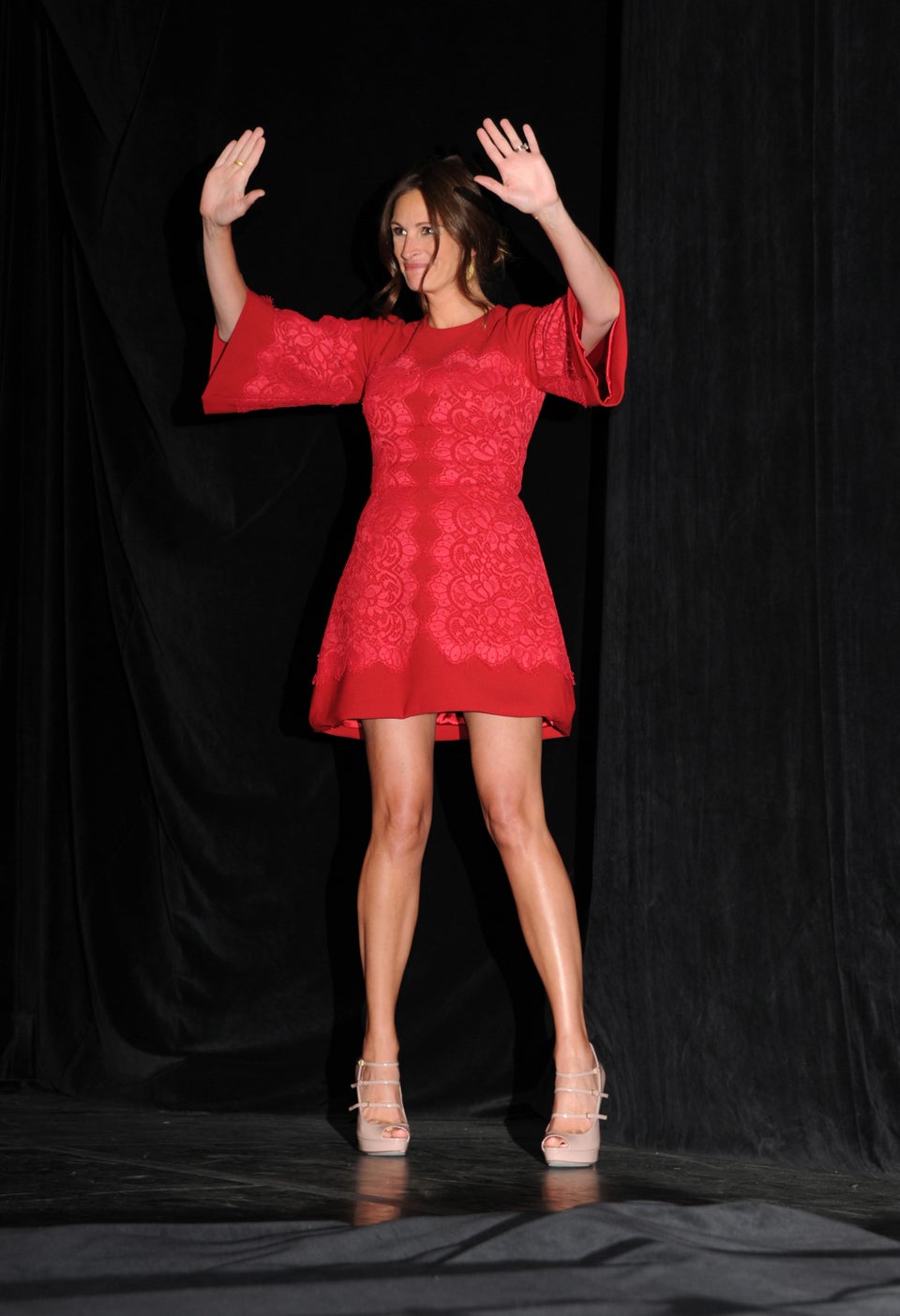 2013 Toronto International Film Festival
Popular in the Community