Oscar De La Hoya and Floyd Mayweather don't really like each other all that much. They didn't like each other in 2007 when they faced off in the ring and they don't like each other now.
So when De La Hoya sat down to write his farewell letter to Mayweather for Playboy Magazine, his goal probably wasn't to be heartfelt. In the letter, De La Hoya is very critical of Mayweather and says he was "not unhappy to see [him] retire," adding that most boxing fans shared that sentiment.
The 42-year-old De La Hoya goes on to call Mayweather and his style "boring" and jokes that he used the 38-year-old's last match against Andre Berto to help his kids fall asleep more quickly.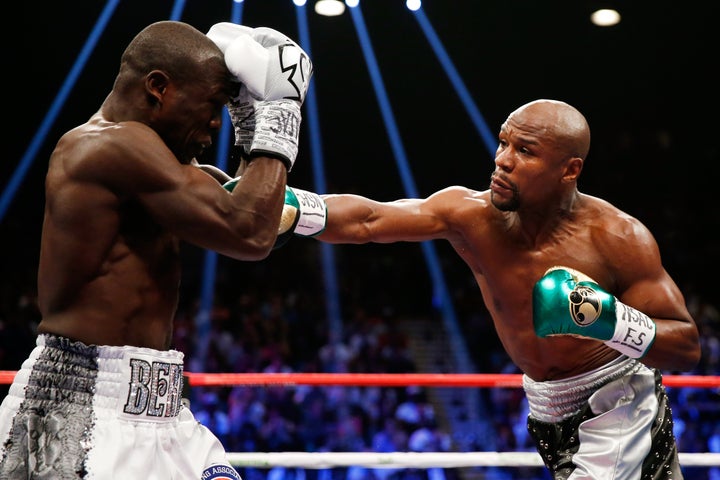 "When my kids have trouble falling asleep, I don't have to read to them anymore," De La Hoya writes. "I just play them your Berto fight. They don't make it past round three."
De La Hoya also says that Mayweather fought boxers when they were way past their prime, which has been the undefeated boxer's biggest critique. He references Mayweather's much-anticipated match in May against Manny Pacquiao. 
"You should have fought Pacquiao five years ago, not five months ago," he writes. "That, however, would have been too dangerous. Too risky. You've made a career out of being cautious."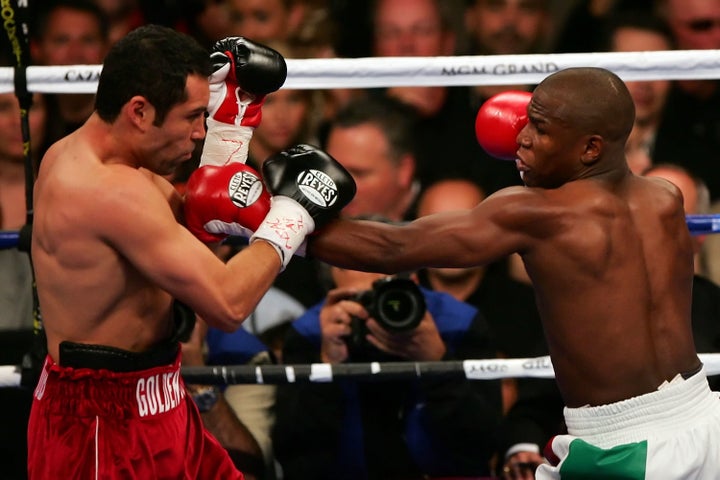 There were plans for a rematch in 2008, but it never came to fruition after Mayweather briefly retired that year. De La Hoya would permanently retire from the sport in 2009.
Nice to see that there is no love lost between the two fighters.
PHOTO GALLERY
Floyd Mayweather Jr. vs. Manny Pacquiao
REAL LIFE. REAL NEWS. REAL VOICES.
Help us tell more of the stories that matter from voices that too often remain unheard.