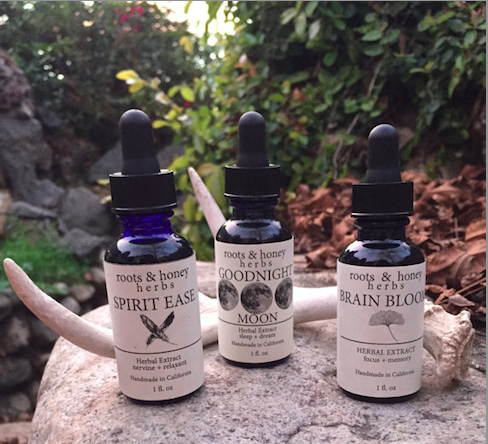 First, here's a big shout-out to Whitney Staeb and Brooke Smith of Roots & Honey Herbs for recently turning me onto a wonderful, homemade herbal tincture called Brain Bloom.
But let's backtrack. I was recently thinking of the upcoming Oscars on February 22 -- I had to look up online what edition it is, oh right, it's the 87th program -- and I found it disappointing that composer Antonio Sanchez was not nominated for his hypnotic and starkly naked, percussive based score for Birdman. Unfortunately, the 4-time Grammy winner's score was disqualified for some regulation -- luckily, Birdman's wonderful Michael Keaton did get a Best Actor nom.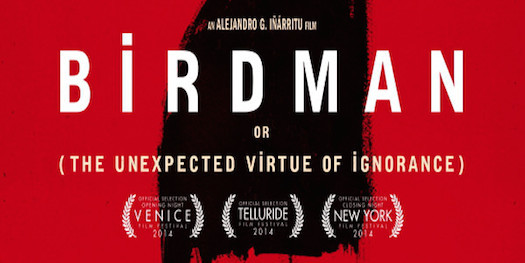 That got me into a stream of consciousness about Oscar nominated songs from Bond movies. Okay, while I had to look up the dates of the released films, I recalled: "Live and Let Die" (1973), sung by Paul and Linda McCartney; "Nobody Does It Better" from The Spy Who Loved Me (1977) and sung by Carly Simon; and most recently "Skyfall" (2012) sung by Adele.
But, I couldn't remember who'd sung "For Your Eyes Only" (1981). I could see her face. She played Crockett's gal in Miami Vice. She sang with Prince. My mind, however, reached in but I just couldn't grab her name. But I also didn't want to give in and check online encyclopedia Wikipedia or IMDB's online database.
But that got me comparing notes with friends -- that with online access at our fingertips, we're increasingly relying on checking for instant information, and not having to exercise our brains and remember stuff as much. Like when do we ever have to remember phone numbers now -- go ahead, try naming 10 phone numbers you phone regularly!
I thought of the word "memories" -- the first word of the Oscar winning song "The Way We Were" and sung by Barbra Streisand -- and how our increasing reliance on technology is making us so overly dependent.
My talented painter pal Adam Licsko addresses this issue in his gorgeous and ongoing series of paintings called "Remember Yourself" -- that asks questions like, Are we losing awareness? Is technology actually disconnecting us from our own humanity? These are also questions in my upcoming, young adult and dystopian novel, Fire Horse.
Which brings me back to Whitney and Brooke, and their company, Roots & Honey Herbs, which makes a very cool and organic line of handcrafted plant medicines and bodycare products. Brooke's wise mother taught her the use of natural remedies and she studied holistic living, gaining expertise in Ayruvedic, Chinese and traditional medicines. Whitney studied herbalism and has worked hands-on in an apothecary.
When I told Whitney about my grasping "memory" issue, she immediately suggested I try Brain Bloom which is made from essential ingredients such as ginkgo, gotu kola, eleuthero and rosemary.
Ubiquitous rosemary, really? But philosopher and Renaissance humanist, Sir Thomas More, who wrote Utopia, once described rosemary as an "herb sacred to remembrance." Yes, I looked it up, online. But I also recalled a line from Shakespeare's Hamlet -- "There's rosemary, that's for remembrance..."
Sure enough Whitney told me about the recommended benefits of these ingredients:
High in antioxidants, Brain Bloom extract has plant ingredients that've been used for generations for brain and memory support. Ginkgo and Gotu Kola are two of the most well known herbs for healthy brain function. Yes, Rosemary is a known cooking herb but it's also used, in small doses, for cognitive support, memory retention, and improved focus. We have another product, Spirit Ease, that contains adaptogenic and nutritive herbs that help support healthy stress response -- Passionflower, St. John's Wort, and Valerian are used to ease feelings of anxiety while also soothing and nourishing the nerves.
Okay, we've all heard a few of these claims but all I can go on is my own experience. Like how Oscar winners I've interviewed, like Jennifer Lawrence and Matthew McConaughey, treat me in our conversations. And on how something like Brain Bloom is working on me.
It's early days yet, but I've got to admit, my grasping for factual straws seems to be improving. It was Scottish lass Sheena Easton who sang "For Your Eyes Only." I forced myself to learn by heart 10 important phone numbers. And, I memorized the dates of some upcoming special birthdays. So, a big thanks to Roots & Honey, maybe I'll be fine if and when the "machine" ever breaks down, and we lose the capability to text and message each-other.
Calling all HuffPost superfans!
Sign up for membership to become a founding member and help shape HuffPost's next chapter