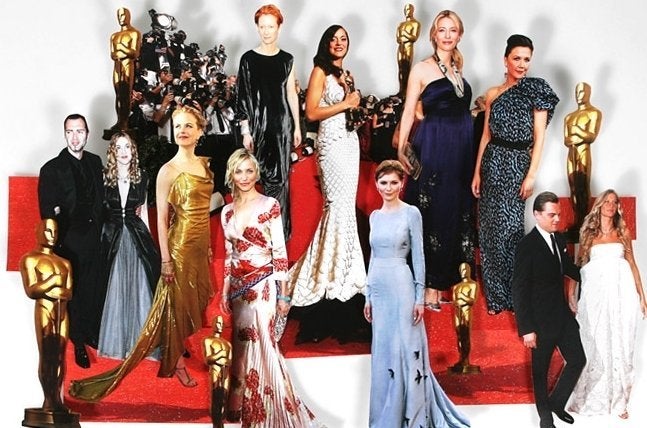 This Sunday the world will tune in for the most anticipated red carpet event of the year, The 2009 Academy Awards. And although the event is intended to join Tinsel Town's finest to celebrate and honor the most exceptional professionals in film what many of the viewers look forward to most is the parade of fashion do's and don'ts that will reign the red carpet that evening.
Women continue to hold the majority of the public's interest when it comes to red carpet fashion but one can't ignore the strides Hollywood's leading men have taken to move men's fashion forward. Oscar fashion is known to be the most formal of the year. Men's fashion consisted of cummerbunds and bow ties but Oscar's loosened up and so have his leading men, this year we expect to see a lot more flare in men's fashion with peak lapels, double breasted jackets, black on black, velvet jackets and more color.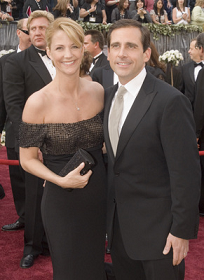 Steve Carrell trades in the bowtie for a sleek silver tie and a peaked lapel.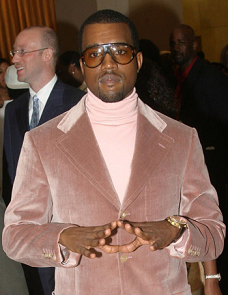 Kanye West known for being at the forefront of fashion, here he goes all out with a mauvish pink velvet jacket and baby pink turtle neck to match.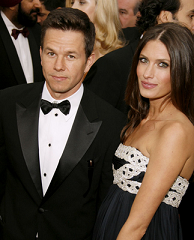 Mark Wahlberg sports classic elegance with his bowtie and tux but still looks modern and stylish.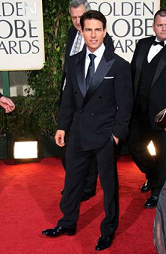 Tom Cruise is always tailored to the T and here you see that with the great fit of that double breasted jacket.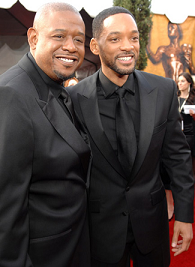 Another great choice by Wil Smith and Forest Whitaker that has spread like wild fire is black on black - This look always achieves an air of modern day sophistication.
Alan Au is Marketing Director & Vice President of Jimmy Au's for Men 5' 8" and Under in Beverly Hills, California.