CHICAGO ― Throughout many of the 35 years that Puerto Rican nationalist icon Oscar Lopez Rivera was behind bars, residents of one Chicago neighborhood saw him every day.
Murals and sun-bleached images of Lopez Rivera plastered windows along the "Paseo Boricua" in Chicago's Puerto Rican enclave of Humboldt Park with messages that called for his freedom and hailed him as a hero for his controversial role in fighting for Puerto Rican independence. Lopez Rivera spent part of his boyhood in the neighborhood.
On Thursday, Rivera, 74, was given a hero's welcome in Chicago, just one day after he was released from house arrest in San Juan, where he served out the remainder of his time after former President Barack Obama commuted his 55-year sentence in January.
Thursday's events included a march down the Paseo Boricua accompanied by Rep. Luis Gutierrez (D-Ill.) and other Latino politicians in Chicago, bands, a flotilla and a reception in the park.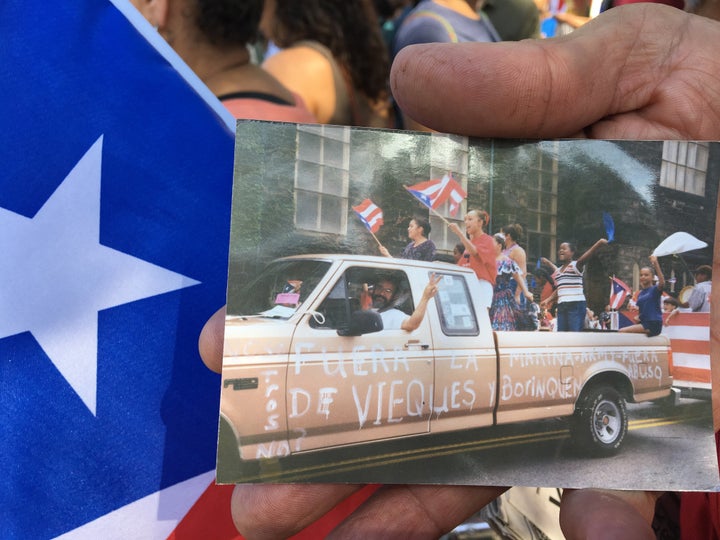 Some of Lopez Rivera's older supporters thought neither they nor Rivera would live to see him walk free. Others, like Moses Cintron, 68, simply felt relief after supporting Lopez Rivera for at least 20 years.
Cintron and his wife, Lourdes, drove in from Cleveland to see Lopez Rivera, whom he had visited several times while Lopez Rivera was in federal prison in Indiana. He carried with him a picture of an old pickup truck that he had emblazoned with messages of support for Lopez Rivera. His current truck simply says "Free Oscar" on the sides.
"Those letters have been on my pickup the last five years," Cintron said.
Rivera was sentenced in 1981 for his involvement with pro-Puerto Rican independence militant group Armed Forces of National Liberation, or FALN (and was later sentenced to an additional 15 years for allegedly plotting an escape).
The group was linked to more than 100 bombings that injured dozens and killed five in cities like Chicago and New York. Though Lopez Rivera was never directly linked to specific bombings, he was convicted on multiple charges that included seditious conspiracy, or plotting to overthrow the U.S. government.
President Bill Clinton offered Lopez Rivera and other FALN members clemency in 1999, but Lopez Rivera rejected it because it would not include all of the imprisoned associates. Even with the Obama commutation, Lopez Rivera was one of the longest-serving political prisoners in the world.
He received support for his pardon from high-profile figures like Pope Francis, Archbishop Desmond Tutu, Sen. Bernie Sanders (I-Vt.) and "Hamilton" creator Lin-Manuel Miranda.
Some, like Cappy Kidd of Chicago, thought Lopez Rivera's sentence was unfairly harsh.
"They kept him in prison all these years because he wouldn't give up his support," Kidd said.
But others, notably family members of the victims who were injured or killed in the FALN bombings, have been outraged not only by Obama's clemency move, but also by the intense support of Lopez Rivera, whom they regard as a terrorist.
"I'm hearing he's a freedom fighter. He's done all these things. He's not violent. But what did he do if not being a terrorist?" Connor said. "There's no answer to it because he was a terrorist."
Connor, who was just 9 when his father was killed, was similarly furious over the move by Humboldt Park's Puerto Rican alderman, Roberto Maldonado, to grant Lopez Rivera an honorary street sign in the neighborhood.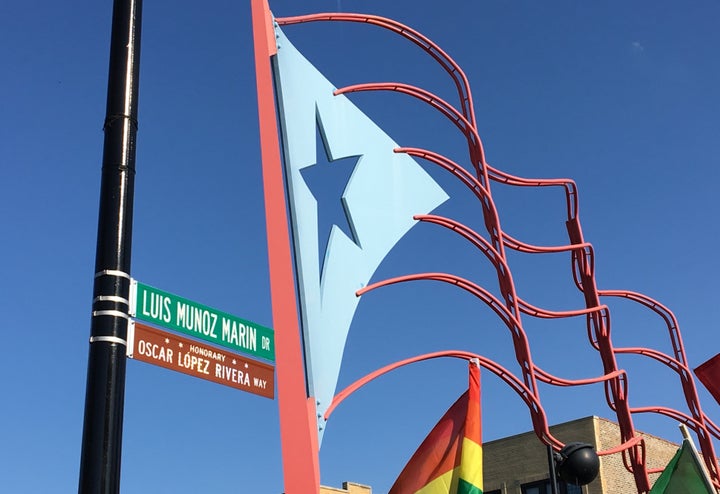 Melissa Duprey, a 32-year-old from Chicago, views Lopez Rivera as an important example for young people, reminding them to organize and work for the change they want to see in their communities.
Duprey was more skeptical of the politicians who came out for his homecoming, and assessed their motives as opportunistic and ultimately undedicated to Lopez Rivera's ideals.
For Veronica Tirado, a 25-year-old who recently moved to Chicago from Puerto Rico, Lopez Rivera remains an inspiring and potent symbol for young people on the island ― to which Lopez Rivera eventually plans to return ― and in the U.S.
"His work teaches me that we as a diaspora can make change," Tirado said. On the island, Tirado said, university students and teachers have been fighting the severe austerity measures that have chopped education budgets. Lopez Rivera, she said, remains relevant because "he still gives us hope."
Before You Go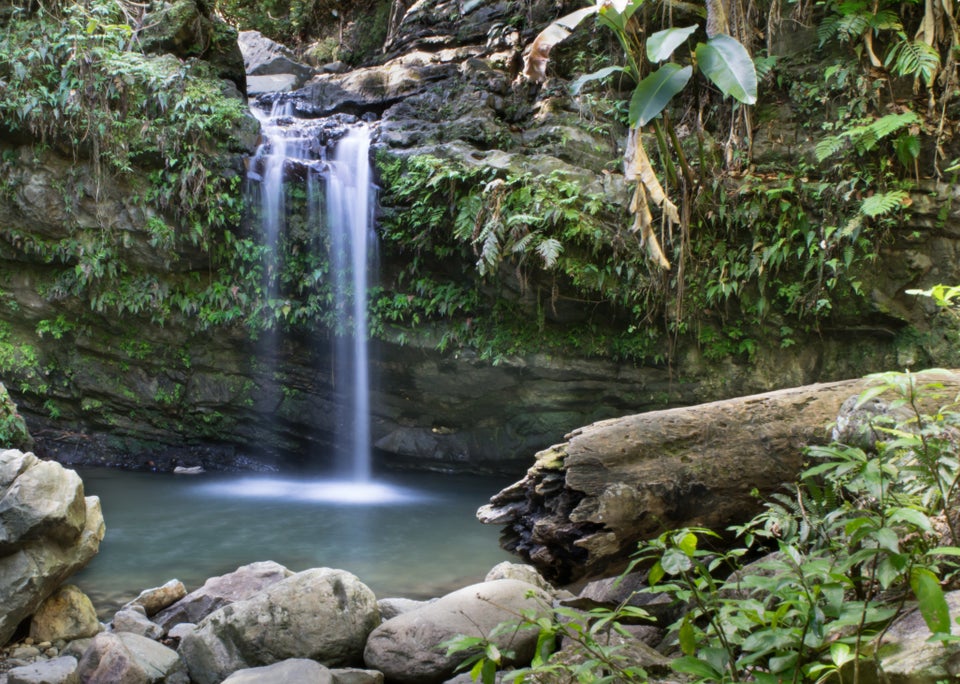 10 Things You Didn't Know About Puerto Rico
Popular in the Community