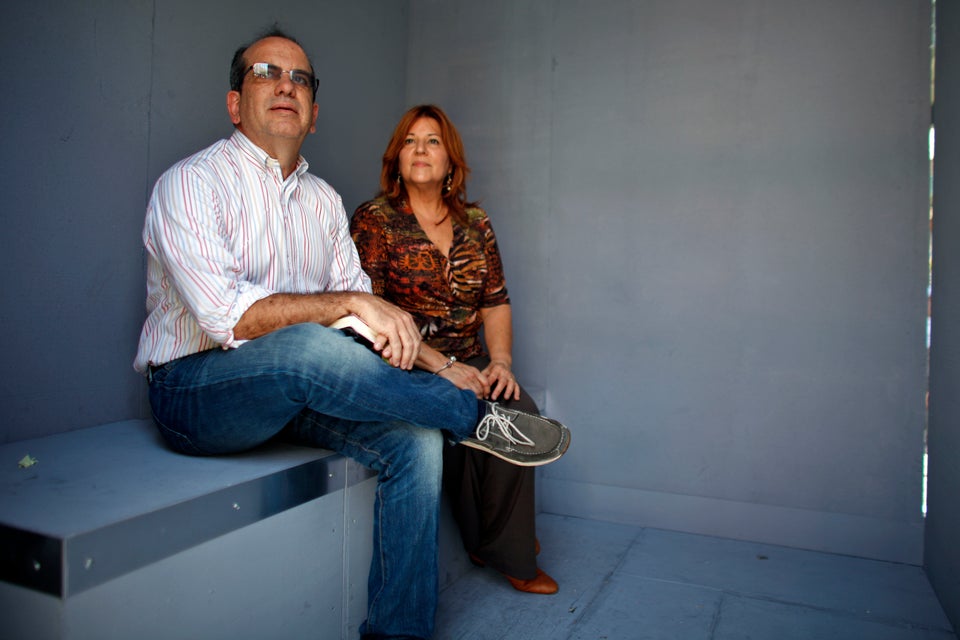 Protest For Pardon Of Oscar Lopez Rivera
Among those who have spent 15 minutes locked up symbolically is Carlos Delgado, an ex-baseball player who wrote "I can only imagine how much mental strength and courage you have" on the jail cell's wall. Former Puerto Rican Gov. Anibal Acevedo Vilá also spent 15 minutes in the cell and wrote: "Thank you for not giving up."
López Rivera is now the Puerto Rican political prisoner who has been imprisoned for the longest time in the history of the nation's independence movement. He is currently serving the remainder of his sentence in a U.S. federal prison in Indiana.
"The release of Puerto Rican, Oscar López Rivera, after 32 years in prison, is an issue that is directly related to the principles of social justice, humanity and compassion. Because of this I have asked the President of the United States of America, honorable Barack Obama, to execute his constitutional power and grant [López Rivera] a presidential pardon so he can be freed and reintegrated into our society. Justice demands his release."
The campaign, which started at midnight on Wednesday, prompted strong reactions on Twitter with many voicing contrasting opinions over whether López Rivera should receive a pardon.
Popular in the Community