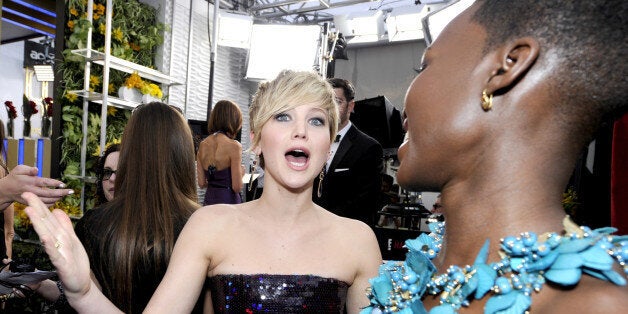 It's as tight a race as ever at the Oscars this year, but even if actors such as Leonardo DiCaprio and Jennifer Lawrence lose in their respective categories, they can at least console themselves with the prospect of an $80,000 goodie bag.
Distinctive Assets, a Los Angeles-based marketing firm, has been offering "celebrity swag" for 15 years now to non-winners in the Best Actor, Best Actress, Supporting Actor, Supporting Actress and Best Director categories, according to a press release. Past recipients include Meryl Streep, Hugh Jackman, Helen Mirren, Amy Adams and Jeremy Renner.
So what exactly goes into this lavish bag of treats?
Wine-infused chocolates from Chicago-based Chocolatines.
10,000 Halo natural pet food meal donations made to the loser's pet charity of choice.
Hydroxycut protein shakes, bars and gummies.
Swiss-made Slow Watches.
Betty Jane candies.
Acure Organics "cutting-edge" skincare products.
Jan Lewis bracelets and silk ties.
Cannonball wine.
A wearable camera by Narrative Clip.
Polar Loop activity tracker.
Bee Free Honee organic apple honey.
Blossom Blends "bespoke" teas.
Mace pepper spray gun.
Fine art from Gizara Arts.
Jitseu Handbags.
The LOADED book series.
Steamist Total Sense home spa system.
Aviv 613 luxury vodka.
Wrag Wrap luxury sustainable gift wrap.
Dosha Pops.
VETVIK "The Covert" leather iPhone case.
HISY Bluetooth camera shutter remote for Apple devices.
Mane 'n Tail haircare products and Conceived by Nature styling products.
The Green Garmento Gargantote and dry cleaning bag.
Le Petit Cirque aerial lessons.
Epic Pet Health electrolyte therapy.
M3K Beauty products for "exceptionally vibrant skin."
DrainWig.
Acupuncture sessions with Heather Lounsbury.
Personal training sessions at Huntley Drive Fitness.
Rouge Maple "best maple syrup you've ever tasted."
Slimware portion-control plates.
Coolway "no damage" Go Pro blow dryer.
Simon's Happy Pet Shampoo.
Wonder Glow Organic Lipgloss from Makeup Studio by Diane Capt.
Knit & Co. cable knit mittens.
Krystal Klear Water whole house water filtration system.
The O-Shot procedure by Dr. Charles Runels.
ARTAS Robotic Hair Transplant System performed by Dr. William Yates.
Max Martin luxury American-made shoes.
Deluxe vacation packages to the Canadian Rockies, Hawaii, Las Vegas, Mexico and Japan.
Before You Go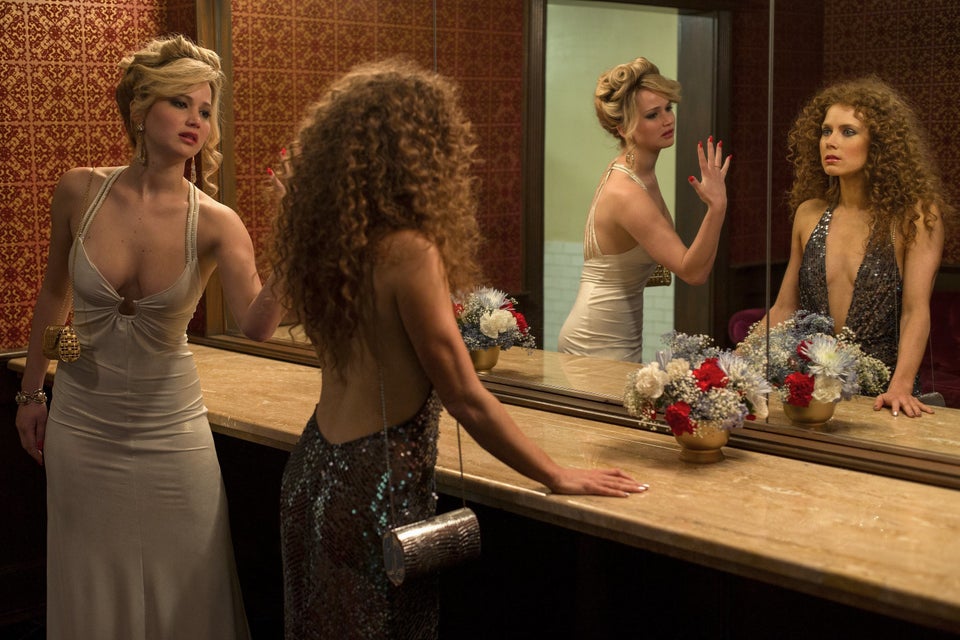 Oscars 2014 Nominees
Popular in the Community